Romanian wrestler Denis Mihai wins gold at Under-23 European Wrestling Championships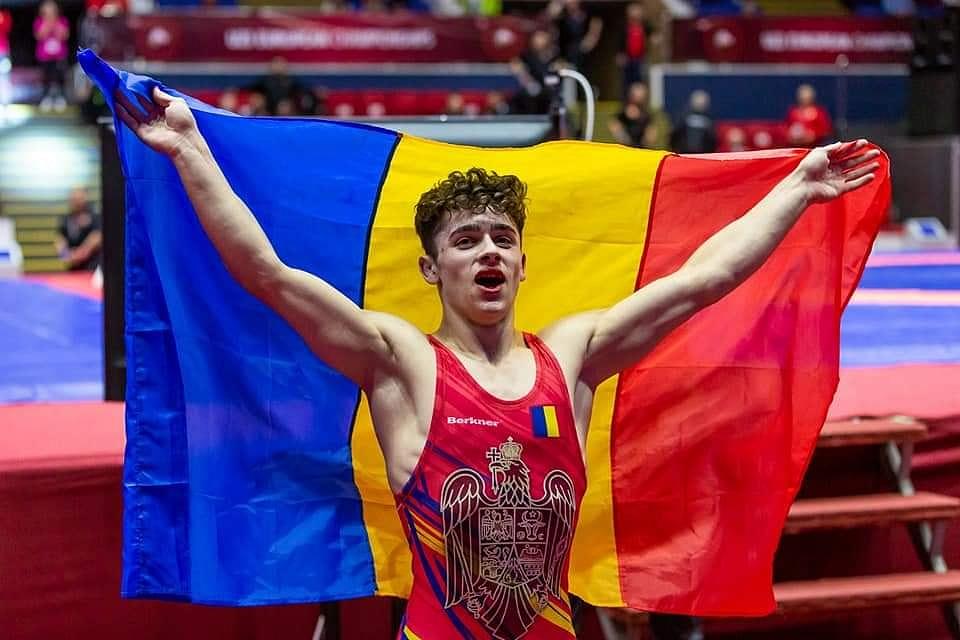 Romanian wrestler Denis Florin Mihai won the gold medal at the Under-23 European Wrestling Championships in Bucharest, in the 55-kilogram category.
The competition was held at the Polyvalent Hall in Bucharest, and the 20-year-old Romanian athlete defeated Armenia's Karapet Manvelian in the final. Prior to the final match, Denis also defeated Moldovan Leonid Moroz in the quarterfinals and Ukrainian Eduard Strilciuk in the semifinals, according to HotNews.
This is Romania's first medal in Greco-Roman wrestling at this competition. The country has 30 wrestlers participating in the contest, with ten in each style.
Last year, the Romanian delegation ended the Under-23 European Wrestling Championships in Plovdiv with five medals, including a gold one won by Andreea Beatrice Ana (55 kg category), silver by Amina Roxana Capezan (65 kg category), Maria Larisa Niţu (72 kg category), and Krisztian Biro (74 kg category in freestyle wrestling), and bronze won by Denis Florin Mihai (55 kg category in Greco-Roman wrestling).
(Photo source: Comitetul Olimpic si Sportiv Roman on Facebook)
Normal