Romanian National Day celebrated through Extraordinary Concert at Bucharest National Opera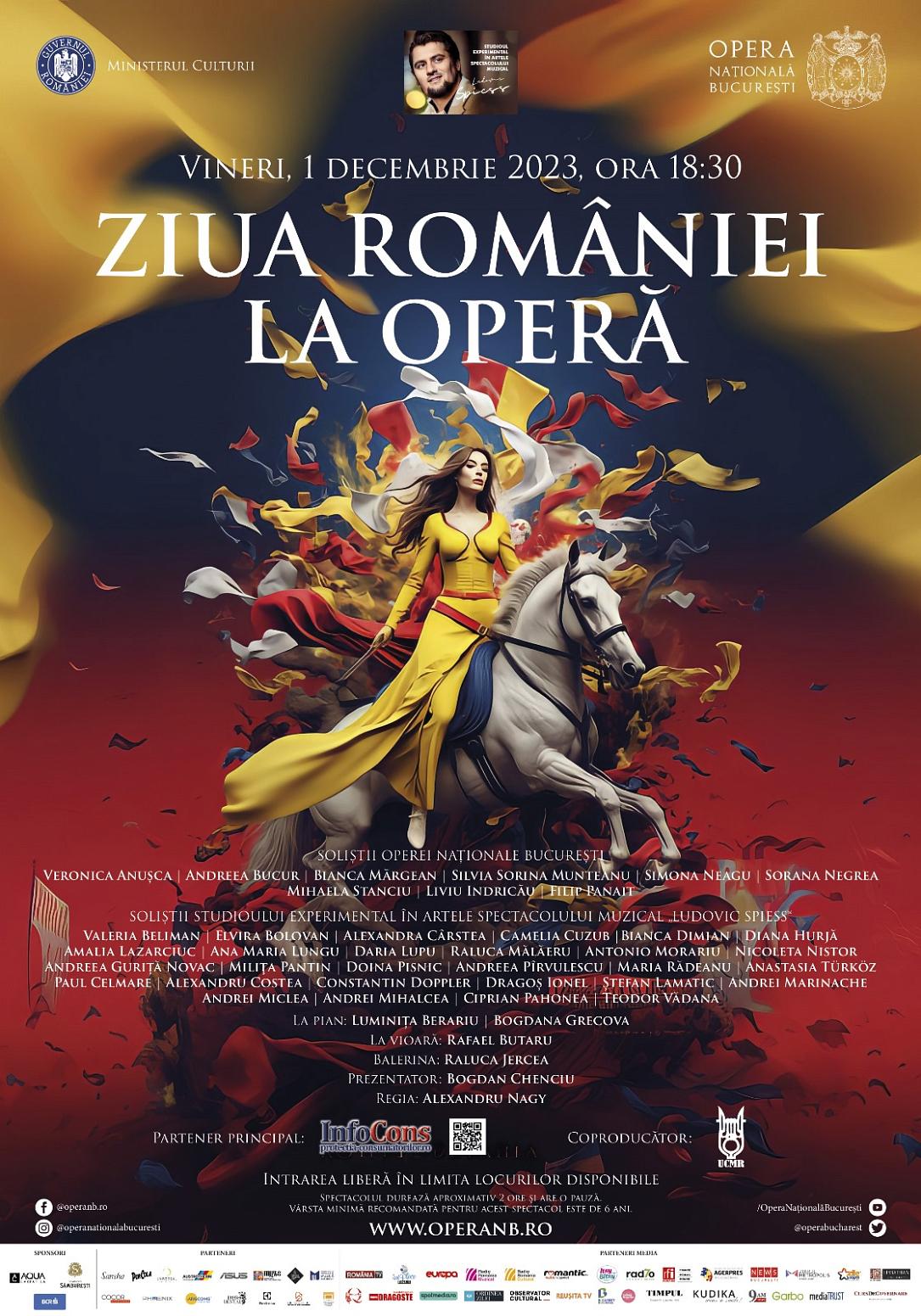 Soloists from the Bucharest National Opera will perform arias, lieder, and duets alongside young members of the Experimental Studio in the Musical Performing Arts, "Ludovic Spiess," accompanied on the piano by Luminița Berariu and Bogdana Grecova, in an Extraordinary Concert to mark Romania's National Day.
The event will take place on December 1, at 18:30.
The audience is invited to join this celebration of Romanian music, with free entry within the available seats, at a gala consisting of two parts, with an intermission, where over 37 artists will celebrate Romanian creation.
The program includes well-known works such as "Somnoroase păsărele" and "Ce te legeni, codrule" by N. Bretan, "De ce nu-mi vii" by G. Dima, "Când treci, bade, pe la noi" by A. Stoia, "Cântecul fluierașului" by G. Stephănescu, "Doina Stăncuței" by T. Brediceanu, "Balada" by C. Porumbescu, and many others. 
The direction is signed by Alexandru Nagy, director of the National Opera Bucharest, co-produced by the Union of Composers and Musicologists of Romania, the main partner is InfoCons. 
(Photo source: the organizers)
Normal