Romanian football legend Gheorghe Hagi featured in BBC article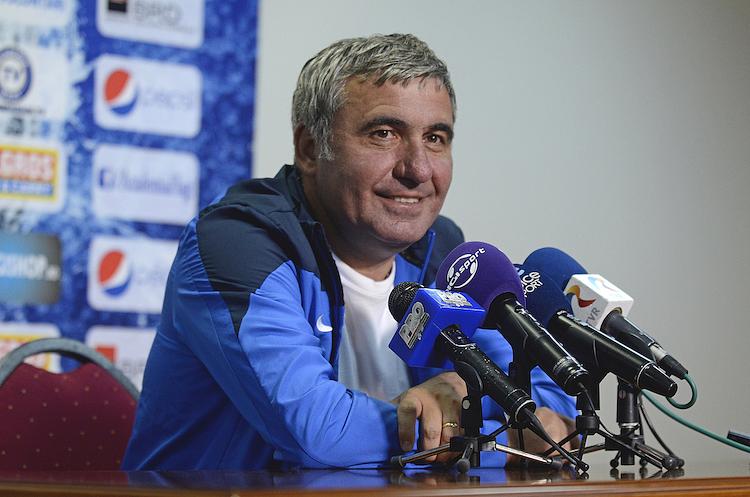 Gheorghe Hagi, widely regarded as the best Romanian football player of all time, was recently featured in an in-depth piece by British public broadcaster BBC.
"Over a 29-year professional career that ended at Galatasaray in 2001, Hagi played for Real Madrid and Barcelona and appeared 124 times for his country, scoring a joint record 35 goals. They called him the 'Maradona of the Carpathians.' He placed fourth for the Ballon d'Or in 1994 and Pele included him in a 125-strong list of the world's best living players in 2004," the BBC article notes.
For many, Hagi and his generation represent the pinnacle of Romanian football. Romania has not qualified for a World Cup since 1998 and has seen similar misfortunes in the European Championship. This month, the Romanian national football team begins its fight for Euro 2024 in matches with Andorra and Belarus.
In the 1994 World Cup, Romania beat Colombia, the US, and Argentina to reach the quarter-finals, where it was defeated by Sweden in penalty shootouts. Hagi, the star of those games, became the most beloved football hero in the country. After retiring, the footballer turned to management – and was given over the national team, a difficult challenge for any.
A wiz on the field, Gheorghe Hagi faced a rough start as coach. Now 58, he is the owner and head coach of Farul Constanța, Romania's current top-flight leader. After jobs at Galatasaray, Bursaspor, and Steaua Bucharest, in 2009 he returned to his hometown of Constanța on the Black Sea coast with bold ambition.
By now a seasoned manager, Hagi used more than EUR 11.3 mln to build a football academy just outside Constanța, a city of about 300,000 people situated on the Black Sea coast, where he aimed to create a new generation of players. More than 200 kids signed up, and roughly 100 staff were hired as the academy took over a club in Constanța.
In a few short years, Hagi turned a third-tier club into the Romanian champion, and many of his young players now play for large European teams. The club merged with his current team, Farul, in 2021. The team is one of the youngest in Europe.
The "King," as Gheorghe Hagi is called in Romania, is now building a legacy that may just bring Romanian football out of its long slumber. One of the ones who rose through the ranks at the academy is Hagi's own son, Ianis. The 24-year-old is now at Rangers, after playing for Fiorentina and Genk. 
(Photo source: Cosmin Iftode | Dreamstime.com)
Normal