Romanian delegation to World Rowing Championships wins five medals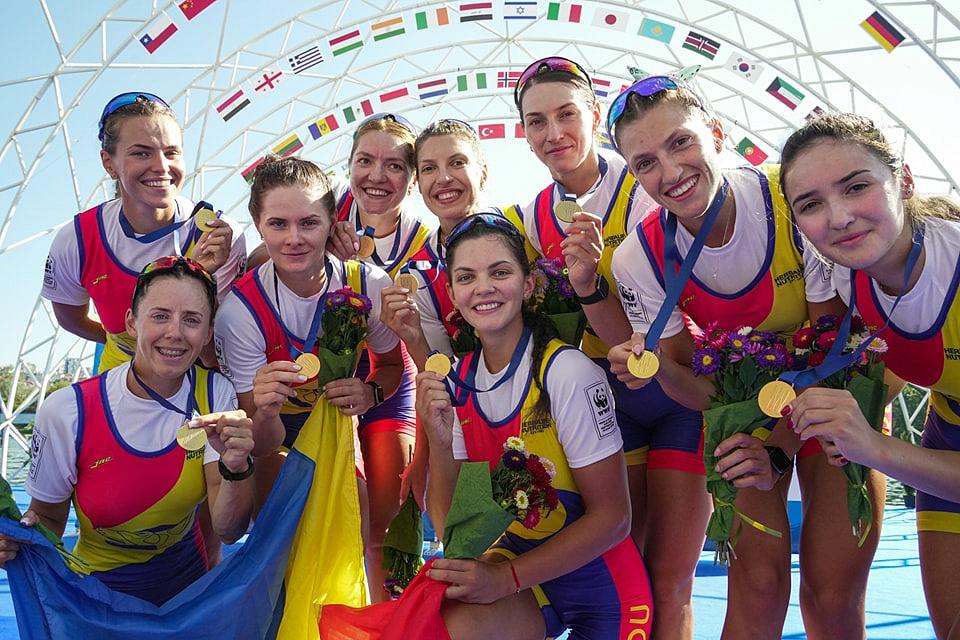 The Romanian delegation won five medals, including two gold medals, at the World Rowing Championships in Belgrade. The double sculls champions, Simona Radiș and Ancuța Bodnar, as well as the female team for the 8+1 boat, won gold.
A total of 11 teams and 44 rowers secured their qualification for next year's Olympics during the Championships in Belgrade.
The first gold medal came from the double sculls champions, Simona Radiș and Ancuța Bodnar. Undefeated since 2019, the duo achieved their second consecutive world title. 
"I felt like crying at the finish, honestly; it was such a release and fulfillment. We wanted this medal and qualification so much," said Ancuța Bodnar.
"We have confidence in ourselves, but at the same time, we needed confirmation. We've had a very tough period, but we managed to mobilize ourselves, and no matter what the result would have been, we would have given our all," added Simona Radiș, cited by Euronews Romania.
Radiș and Bodnar dominated the race from start to finish and faced challenges from teams from the United States, Lithuania, and Australia.
"We row until we can't anymore. Even today, in the last 150 meters, I kept telling myself to pull harder and not give up. I thought I had to take Ancuța to the end," Simona Radiș further stated.
In the recent interview with Euronews Romania, the Olympic champions talked about their extremely strong bond and how they managed to dominate their opponents in every way. "No matter how strong our opponents are, when they see me very confident, untouched by anything from the outside, they step back. Fear appears in their minds," added Simona Radiș. 
The second world title for Romania came from the women's 8+1 team, which finished ahead of rivals from the United States and Australia. The team consists of Ioana Vrînceanu, Roxana Anghel, Mădălina Bereş, Maria Tivodariu, Amalia Bereş, Magdalena Rusu, Adriana Adam, Iuliana Buhuş and Ştefania Petreanu.
The Romanian delegation earned three more medals at the competition in the Serbian capital, one silver and two bronze. 
(Photo source: Federatia Romana de Canotaj on Facebook)
Normal