Romanian swimming star David Popovici donates gold medal to children with cancer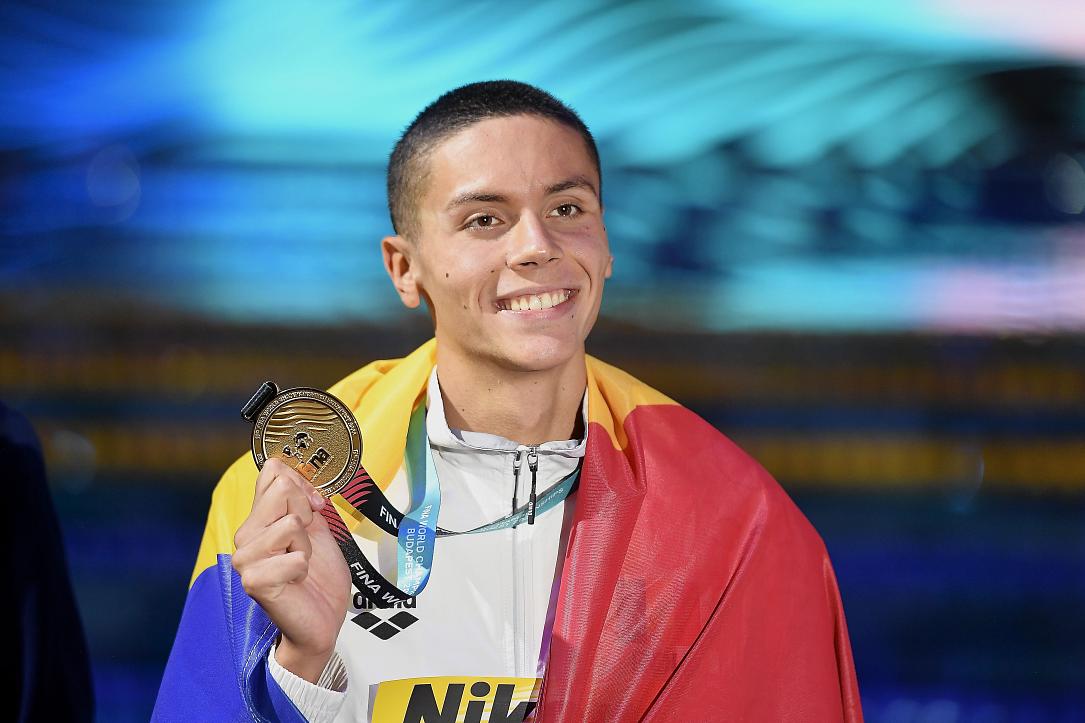 David Popovici, multiple European and world champion swimmer, donated the gold medal he won in the men's 200m freestyle at the Budapest World Championships to support children with cancer. The contribution is in support of the #HopeDoesNotDieOfCancer program launched by MedLife, which David joined as Ambassador of Hope.
The medal won in the 200m freestyle race is the first world title in an Olympic pool for Romanian men's swimming.
The donated medal was melted and is being transformed into over 100 golden bows, a symbol of the fight against cancer in children. These will be given to children who overcome cancer.
David's journey to victory, the donation, and the melting of the medal, as well as the reasons behind this gesture, are captured in an emotional video made by Studio Diud, with the support of the Dăruieşte Viaţă Association.
"I chose to donate a medal that is very important to me to those who need it most, so that hope can continue. The truth is that, by far, the most important championship is the championship of life, maintaining one's health. Children diagnosed with cancer need our support. The talents they have, their ambitions for the future, but above all the courage they have to show in the fight against this disease make them extraordinary people. To have as many people as possible help these children, I invite all of you to donate a little of your time to share the #HopeDoesNotDieOfCancer program so that it can reach those who truly need it. Believe me, each and every one of you counts, each share counts, each child counts, and a gesture from you can mean a greater chance of survival for these children," said David Popovici.
"A child in Romania is diagnosed with cancer every day. Every day, a family in Romania enters into battle with this ruthless disease. Unfortunately, we cannot fight this disease ourselves, but we can offer a little of our time to make the #HopeDoesNotDieOfCancer program, a free genetic testing program launched by MedLife for children recently diagnosed with cancer to improve therapeutic success, better known. David is an example for us in so many ways, and the lesson of generosity is still something valuable that we can learn from. Thank you, David, from the bottom of our hearts for your gesture meant to bring hope where it is needed most! Thank you to all of you for your support in making this program known. Together we can make a difference," said Ina Ilie, Communication Director at MedLife Group.
#HopeDoesNotDieOfCancer is a cost-free program, financed by MedLife, in which recently diagnosed pediatric cancer patients can benefit from one of the most complex sequencing tests for oncological diseases in the world. The test analyzes mutations in 523 genes associated with multiple types of cancer.
Based on the results obtained from testing, oncologists will be able to choose the most appropriate treatments and therapies for each patient, depending on the mutational profile of the tumor.
(Photo source: MedLife)
Normal