Romania wins world title in padbol after defeating Uruguay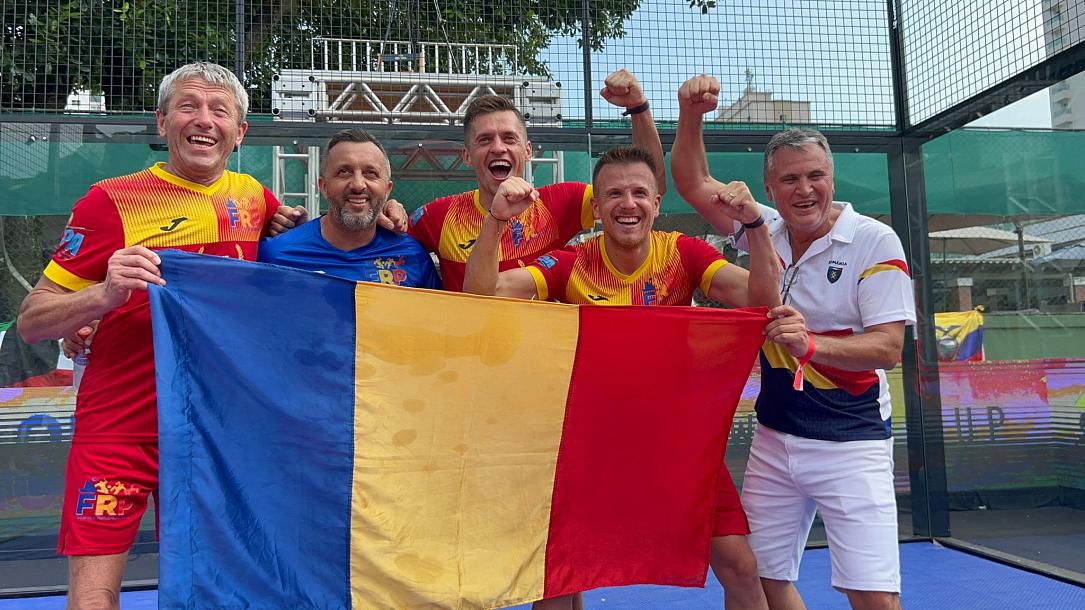 The Romanian national team won the world title in padbol after defeating Uruguay in the final of the competition in Brazil. 
Romania bested Uruguay with a score of 5-7, 6-3, 6-2, according to the National Sports Agency cited by Digi24.
The world trophy comes after a series of stunning victories in the group stage, including against Uruguay. Romania also overcame Austria, Italy, Kuwait, and the United Arab Emirates. The team then triumphed again against Italy in the quarterfinals and Portugal in the semifinals. 
Padbol is a fusion of football, tennis, padel, and squash. It was invented in Argentina in 2010 and resembles football tennis, or foot tennis.
Padbol, however, is played on a panoramic glass court, elevating the sport to a new level, as noted by padbol.ro. The game involves projecting the ball onto glass walls, adding a unique dynamic to the sport. It rapidly became a highly popular sport in all countries where it is practiced. 
(Photo source: Federatia Romana de Padbol on Facebook)
Normal