Romania deserves positive decision on Schengen this year, EP president says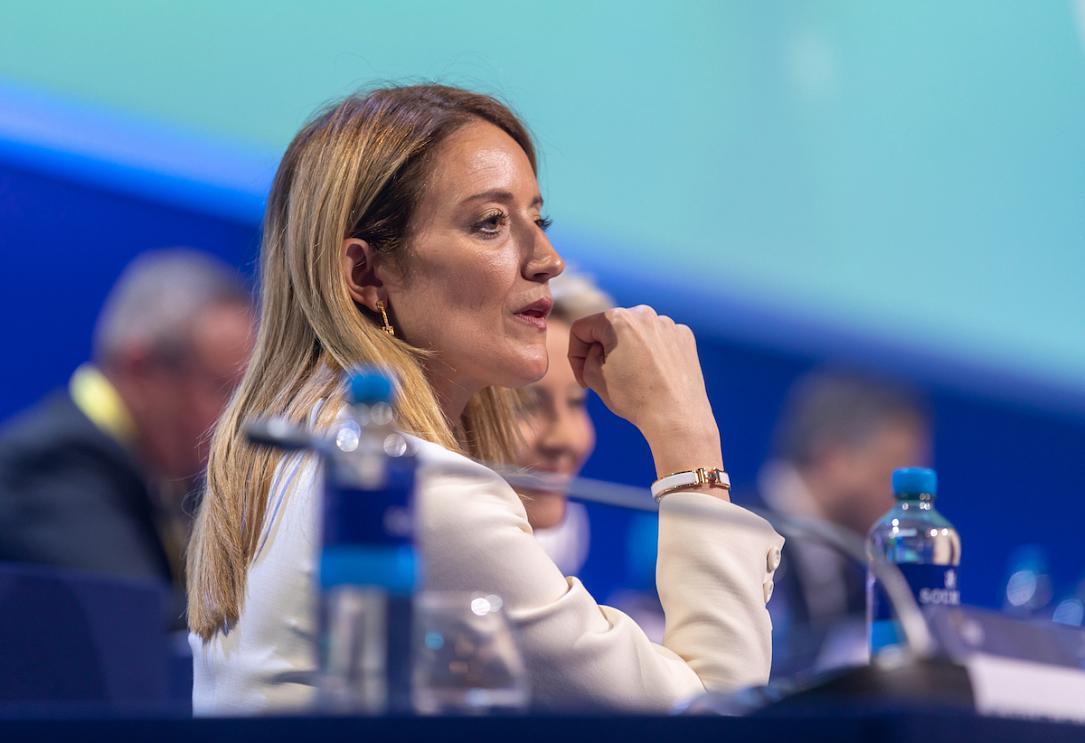 The president of the European Parliament Roberta Metsola recently said that Romania deserves a positive decision on its bid for Schengen membership this year, during the Spanish presidency of the Council of the European Union.
Metsola expressed optimism about Romania and Bulgaria entering the European area of free movement. "Not only are you waiting for this decision, but you also deserve it since 2011. [...] The European Parliament has done its duty, and if we need to do more to identify what else needs to be done, we will do it. Majorities exist, there is no problem on our part. So, I believe we will succeed in finding a solution. We have high expectations from this [Spanish] presidency of the EU Council to try to work with the Austrians and others, if there are other countries where questions still exist, and I believe these questions can receive their answers," Metsola said in an interview organized by the European Newsroom for the agencies involved in this European media project, at the EP headquarters in Brussels.
Bulgaria and Romania want to become members of the free movement area, but Austria and the Netherlands blocked a positive decision at the JAI Council in December of last year, citing insufficient control of migrant flows.
"I went to Bucharest two days after the non-decision at the JAI Council in December 2022. I couldn't look these young people in the eyes. So, I hope, I expect, and I hope that we will have an acceptable decision. I have spoken with the President and the PM, both the former and the current, Mr. Ciolacu, to find a solution," Metsola said, cited by Digi24.
In her annual State of the European Union address earlier this month in the European Parliament in Strasbourg, European Commission president Ursula von der Leyen called on Austria to allow Romania and Bulgaria to join Schengen "without delay."
Romanian PM Marcel Ciolacu stated earlier this month that Spain, as the president of the Council of the European Union, supports Romania's accession to the Schengen area and has given guarantees that this topic is back on the agenda. He also stated that he would "not accept the [Austrian] chancellor to be hypocritical and continue to humiliate Romania." 
Three more meetings between EU interior ministers are scheduled before the end of the Spanish presidency of the EU Council, which will conclude at the end of the year, namely September 28, October 18, and December 4.
(Photo source: Palinchak | Dreamstime.com)
Normal