Not right time for Schengen expansion, Austrian chancellor says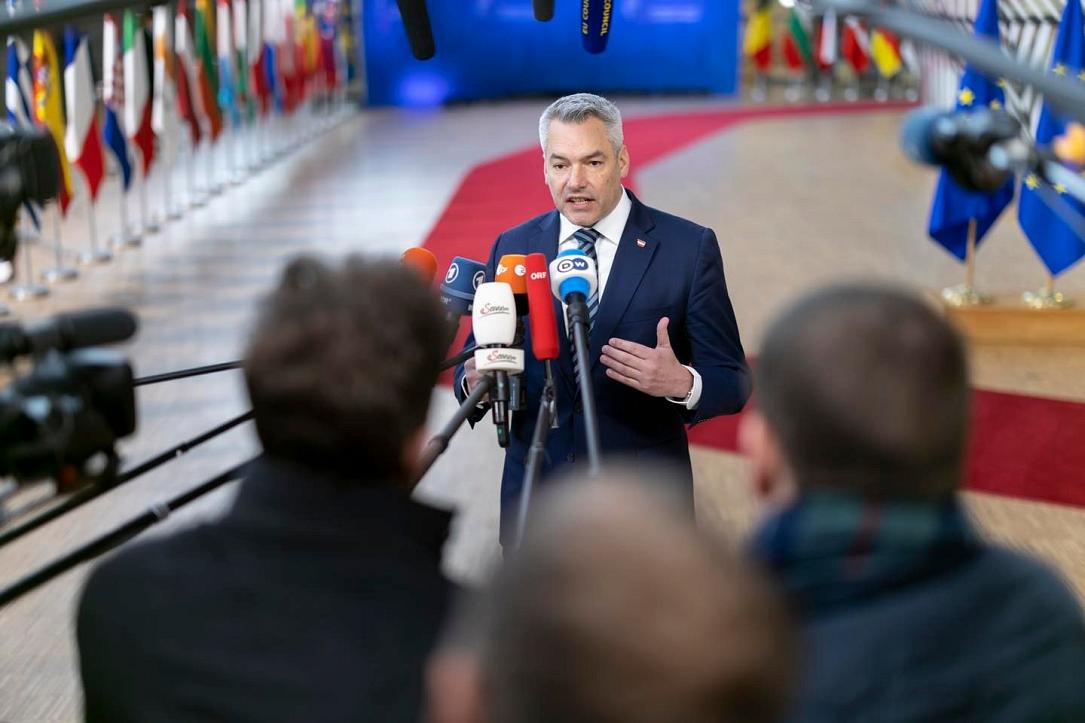 Austrian chancellor Karl Nehammer recently restated his government's opposition to the expansion of the border-free Schengen area, citing the fact that the present protection of the external borders is insufficient.
Despite the dissatisfaction in Romania and Bulgaria regarding Austria's refusal to admit both countries to the Schengen area, the chancellor of the latter maintains the veto. "Expansion can only be implemented when the protection of external borders is functioning. This is not the right time," Karl Nehammer emphasized, Profit.ro reported.
Nehammer said that extraordinary border controls with Italy might be necessary due to the recent influx of migrants on the island of Lampedusa. The Italian island located between Italy and Tunisia recently declared a state of emergency due to the recent increase in migration.
According to Nehammer, Austrian authorities have intensified operations in the border area with Italy in response to the state of emergency. "We are monitoring this. It's about combating smuggling routes," he told the Austrian newspaper Kleine Zeitung.
During the same interview, Nehammer argued that the temporary controls at borders between Schengen countries serve as proof of the fact that the zone cannot accept new members. France controls the border with Italy due to the threat of terrorism and illegal immigration. Austria already controls its borders with Hungary and Slovenia, considering migratory pressure at the EU's external borders.
Romania has recently threatened to sue Austria if the latter continues to oppose its bid for Schengen membership. Prime minister Marcel Ciolacu said that he would like the European Commission, Parliament, and Council as partners in the legal battle.
Romanian interior minister Cătălin Predoiu, hesitant regarding the lawsuit against Austria, said he believes that there will be developments regarding Schengen this year.
"Austria no longer places Romania as the main cause for its position, given the lower migration numbers. So, the diplomatic path has yielded results here. Austria has a problem with the European framework on migration and asylum, the Dublin Agreement, which is not very followed in Europe and needs to be renewed. Work is being done in this regard. There is ongoing contact with the European Commission both at the ministry level and at a higher level: the Ministry of Foreign Affairs, the country's president, and the prime minister," said Predoiu, cited by News.ro.
(Photo source: Karl Nehammer on Facebook)
Normal