President about August 10 protest: It's outrageous that the PSD Govt. gassed and beat Romanians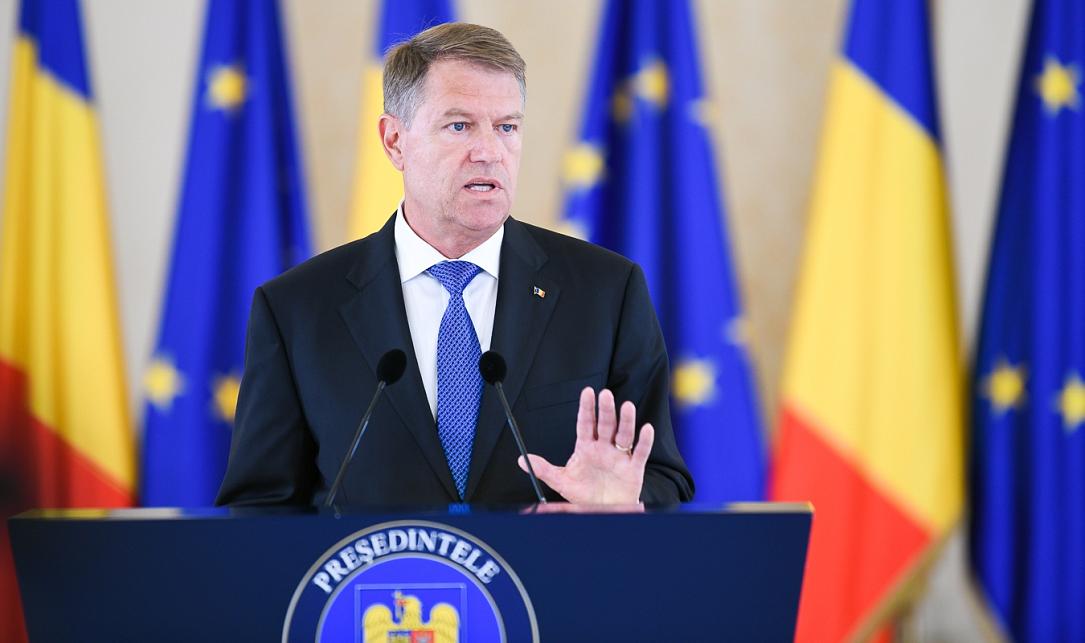 President Klaus Iohannis had yet another reaction to the protest that took place in Bucharest on August 10 and ended in violence after the riot police used tear gas and water cannons against the protesters. More than 400 people were injured during these violent incidents.
The president told journalists that the fact that the social democrat PSD government "gassed and beat Romanians" in Victoriei Square is "outrageous, absolutely inadmissible from any point of view." He added, however, that he doesn't want to express an opinion on this issue until "we have much, much more detailed conclusions."
Asked if he received a report on the violent incidents of August 10, Iohannis said he had received a report from those in the Presidential Administration dealing with national security, and the "less disagreeable conclusions" must be presented by the military prosecutors handling the case.
He made the statements last Friday, August 24, in Sibiu, where he participated in a meeting of the National Liberal Party (PNL).
Labor minister Lia Olguta Vasilescu criticized a few hours later the statements of Klaus Iohannis. She said at a local news TV station: "As a German, you must have a lot of courage to talk about gassing," local News.ro reported.
"Mr. president Klaus Iohannis divided things like this: the Gendarmerie is at the PSD, this is what I understand from what he said, and the secret services are on his side. No! All state institutions - and that must be understood by all political people - are institutions of the state that should also defend other state institutions, and if a similar protest were to happen at Cotroceni tomorrow (e.n. the residency of the Romanian president), the gendarmes should do their duty there as well, in the same way," Vasilescu said.
The General Prosecutor's Office announced last Friday that the number of criminal complaints filed in the case related to violent incidents of the August 10 protest has increased to over 700.
The Romanian president and the ruling party PSD have been blaming each other for the violent incidents at the anti-government street protest in Bucharest on August 10. A few days after the protest, the president said that the brutal intervention of the riot police against the peaceful protesters in Victoriei Square should have resulted in at least one resignation. Meanwhile, PSD said the president is to blame for the violence, as he has been encouraging "anarchic protests" even by endorsing obscene messages against the ruling party, which has led to "collective psychosis and maximum outrage".
Romania's PM speaks of an assault on state institutions after August 10 protest
Negative reports in international media continue after August 10 protest in Bucharest
Police find gun stolen from gendarme during August 10 protest in Bucharest
Irina Marica, [email protected]
Normal