Policy, business leaders tackle weaponized technology and digital transformation at Bucharest roundtable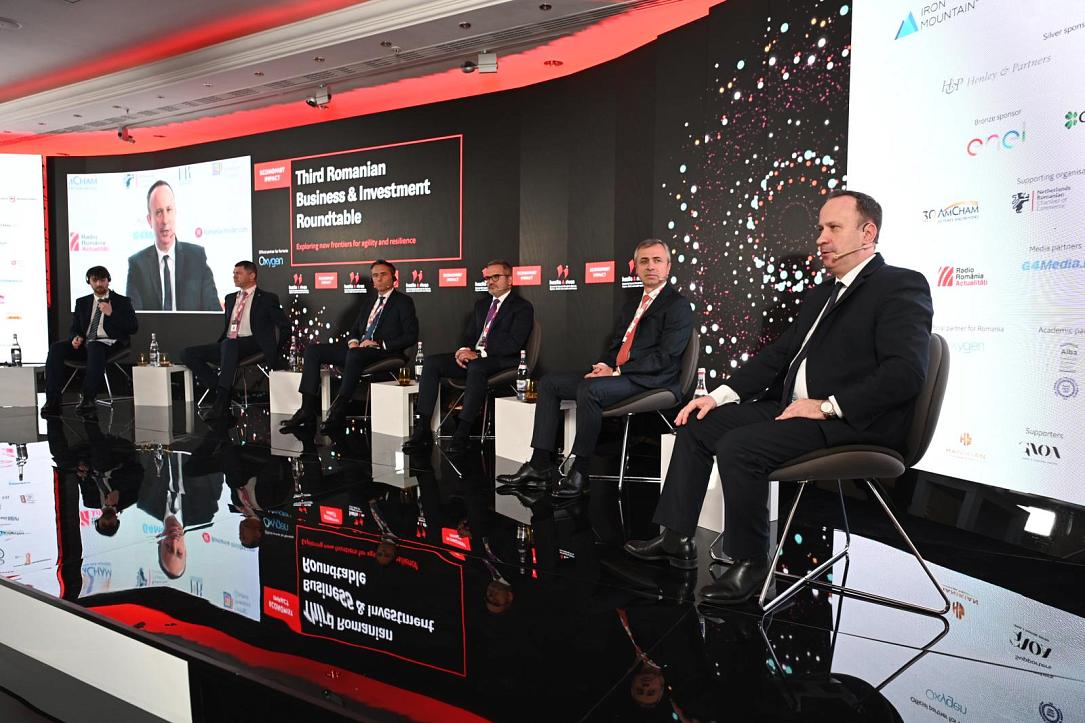 Romania has become an example in the region when it comes to digital transformation, adopting a law of interoperability, banning Russian software solutions, digitalizing criminal records, and recently launching ION, the first AI-based government advisor, Romania's minister of research, innovation, and digitalization, Sebastian Burduja noted during The Economist's Romanian Business & Investment Roundtable event.
Topics regarding tech, financial policy, and geopolitics were debated at the event, which brought together ministers, state secretaries, and other officials from the ministries of energy, finance, and research, heads of research centers, credit strategists, executives from natural resource giant Iron Mountain, EU officials, and policymakers.
Sabin Sărmaș, President of the IT&C Committee of the Chamber of Deputies, Parliament of Romania, highlighted how authoritarian regimes like Russia have weaponized technology and argued that the centralized, censoring approach to tech taken by China meant that it could not come up innovations like ChatGPT. On the other side, Europe's regulation of AI, data management, and digital platforms is at the forefront globally in a way akin to the GDPR. Imperfect, such regulation "is built on European values and is human-centered," the official said.
The third speaker, Vodafone Romania's Enterprise Business Unit Director Mihnea Radulescu, proved more cautious in praising Europe's strategy regarding tech. He underlined that only a small percentage of SMEs in Romania are digitalized, a state that renders them uncompetitive. Digitalization of small businesses is crucial, he said, as SMEs in Romania contribute to 50% of the GDP, and employ more than 60% of the workforce.
He also highlighted telecom providers' importance during the pandemic and argued that they would carry on with the same major role in digitalization. Nevertheless, Radulescu says, "Europe, in general, lost leadership in telecom innovation to US and China. There are 2-3 providers in either of those countries, whereas in Europe we have 120 providers, fighting bitterly for customers" and cutting prices, which in the end prevents large much-needed investments.
Economy minister Caciu, in his part, pleaded for state intervention in the case of market instability. Finally, Weaviate's Dan Dascalescu noted the dangers of the misinformation age.
(Photo source: Oxygen Communications)
Normal