NATO official: Russia wants a buffer zone again, and that includes Romania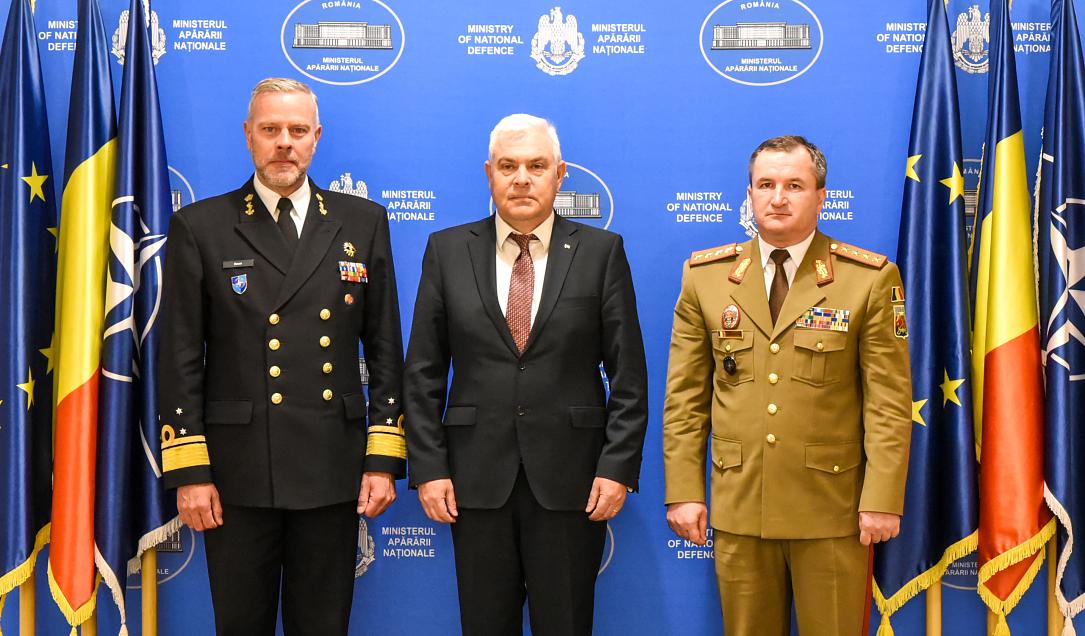 The President of the NATO Military Committee, Rob Bauer, argued during a visit to Bucharest that Russia is to blame for the extremely tense relations that currently exist between it and NATO, and that Moscow wants a return to the borders of 1997.
During an official visit to Bucharest, the NATO official stated that the North Atlantic Alliance has tried without success to befriend Russia since 1994.
"We have tried to befriend Russia for twenty years, since 1994, when Russia became part of a program and we tried to get closer, to work together with the Russians. But since 2008, with Georgia, and of course since 2014, in Crimea in the combat region, it has become clearer that the Russians were on a much more aggressive path, and on February 24, 2022, this changed completely. So the change in posture along the eastern flank is the result of Russian behavior, it is not an act by NATO against Russia, it is evidence that NATO is responding to Russian aggression over the last ... let's say at least ten years," said the President of the NATO Military Committee cited by ProTV.
Admiral Rob Bauer also said that he does not believe that Russia's attitude will change anytime soon because, in fact, Vladimir Putin's plan is to regain the borders of the former Russian Empire.
"[…] Russian behavior is not only focused on Ukraine. The Russians' plans are to return to the borders of 1997, as they showed when they sent a treaty text to NATO in December 2021, stating that they want to have a buffer zone around Russia again, and that includes Romania as well. Therefore, I believe it is extremely important for people to understand that we need to continue to support Ukraine as much as needed. It is not just about Ukraine, it is about a much larger Russian ambition to return to the Russian Empire, so to speak, and therefore they will not stop if they are able to take Ukraine," Bauer said.
"NATO has not attacked anyone, Russia is the one that attacked Georgia, Russia attacked Ukraine, the only one that has been aggressive is Russia. If Russia seriously changes this behavior by leaving Ukraine and truly showing that it has genuine intentions to return to the basic rules of the international order, then I think it is possible to rebuild a different relationship with Russia, but for now, this seems very unlikely, unfortunately," added the NATO official.
According to the Romanian Ministry of Defense, Admiral Rob Bauer's visit takes place between April 11-14. "Discussions on the security situation in the Black Sea region, the dynamics of implementing allied measures of deterrence and defense of the Euro-Atlantic space, NATO operations and missions, as well as major training events for this year are planned," the ministry transmitted.
The Minister of National Defense, Angel Tîlvăr, and the Chief of the Defense Staff, General Daniel Petrescu, met with the President of the NATO Military Committee, Admiral Rob Bauer, at the Ministry of National Defense on Wednesday, April 12.
(Photo source: Admiral Rob Bauer on Twitter)
Normal