Romanian director Radu Jude wins jury prize at this year's Locarno Film Festival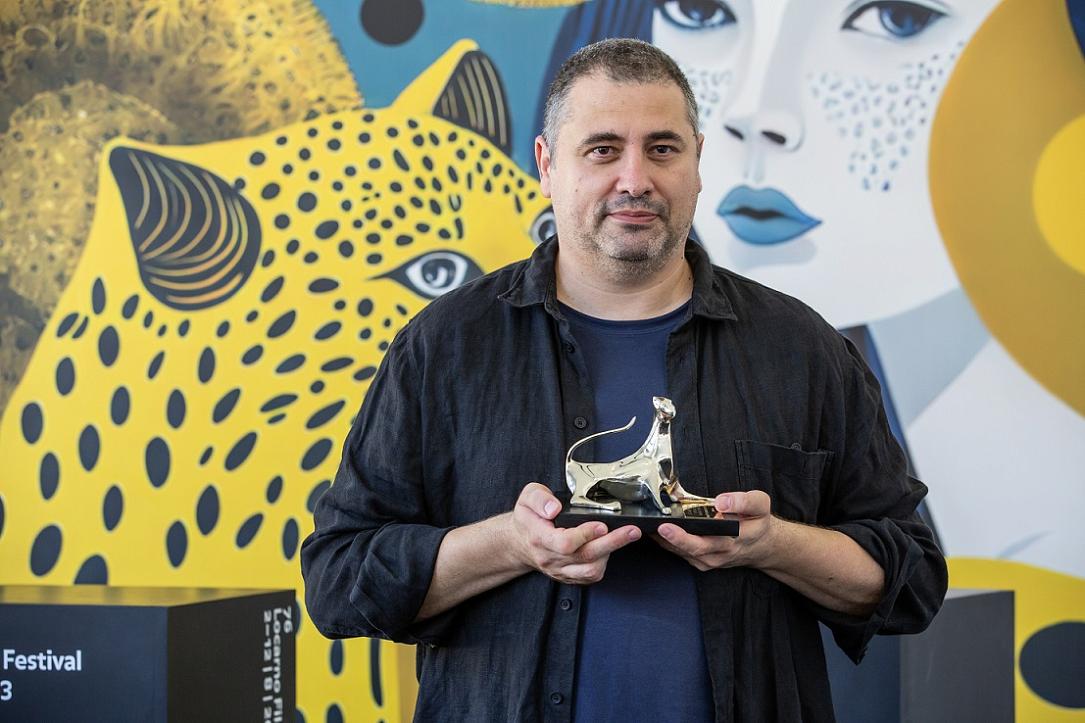 Romanian director Radu Jude has won the Jury Prize at this year's Locarno Film Festival for his latest film, Do Not Expect Too Much from the End of the World.
The film, produced by Ada Solomon and Adrian Sitaru, stars Ilinca Manolache, Ovidiu Pîrsan, Dorina Lazăr and László Miske. It focuses on a production assistant tasked with filming the casting for a 'safety at work video' commissioned by a multinational company. When one of the interviewees reveals the company's liability in his accident, a scandal breaks out.
This is the second time Jude has won the jury prize at the Locarno festival. In 2016, he received the distinction for the film Scarred Hearts. He also presented The Dead Nation in the festival's Signs of Life section in 2017 and Caricaturana in the section Pardi di domani: Concorso Corti d'autore in 2021.
Jude received the Berlinale's Golden Bear in 2021 for the comedy Bad Luck Banging or Loony Porn and the Silver Bear for Best Director in 2015 for his first film in the competition, Aferim!.
His first fiction film, The Happiest Girl in the World, had its world premiere in 2009 in the Berlinale section Forum, where his films Everybody in Our Family (2012) and Uppercase Print (2020) also screened, as well as the documentary The Exit of the Trains (2020), which he co-directed with Adrian Cioflâncă.
In 2018, I Do Not Care If We Go Down in History as Barbarians won the Crystal Globe for Best Film in Karlovy Vary.
His short film The Potemkinists was screened in 2022 at Quinzaine des Réalisateurs in Cannes.
(Photo: Marco Abram - Locarno Film Festival / Ti-Press)
simona@romania-insider.com
Normal