Painting with beetroot, or where does an ambitious Romanian artist stand in today's value crisis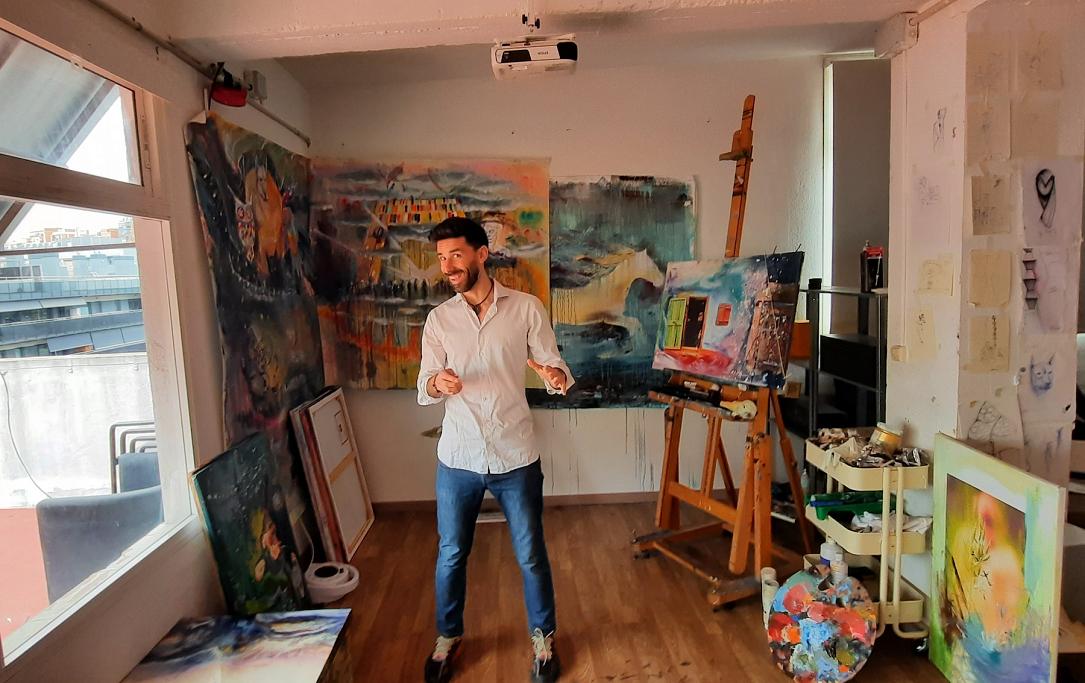 Given the existing paradox in Romania around trusting people, as well as the non-family-friendly environment in Bucharest, painter and architect Daniel Zlota chose to restart his career in Barcelona. In the last three years, he has created exhibitions promoting feminism and anti-racism. One of his sustainable Bio Art paintings is even part of the FC Barcelona patrimony. But what made him care about others' values?
You can read this exclusive article and support us to write more such interviews by getting a Romania Insider membership. With our Premium membership, you will access all our exclusive articles and also get seven premium newsletters.
Far away from the most common attractions visited by Barcelona's 27 million yearly tourists, lies the quiet, yet lively neighbourhood of Les Corts. In a corner of the local library, you can find Daniel Zlota's latest collection, one that celebrates women, promotes freedom, and strikes diversity.
Given the context, Daniel is speaking quietly, presenting the motivation behind his paintings to the people that joined on the last day of his exhibition: "We tend to give people labels because of history and prejudices, but if we do not speak out for those issues, they will be left behind, unresolved," says Daniel one day before leaving for New York and Cancún, for business and a well-deserved holiday.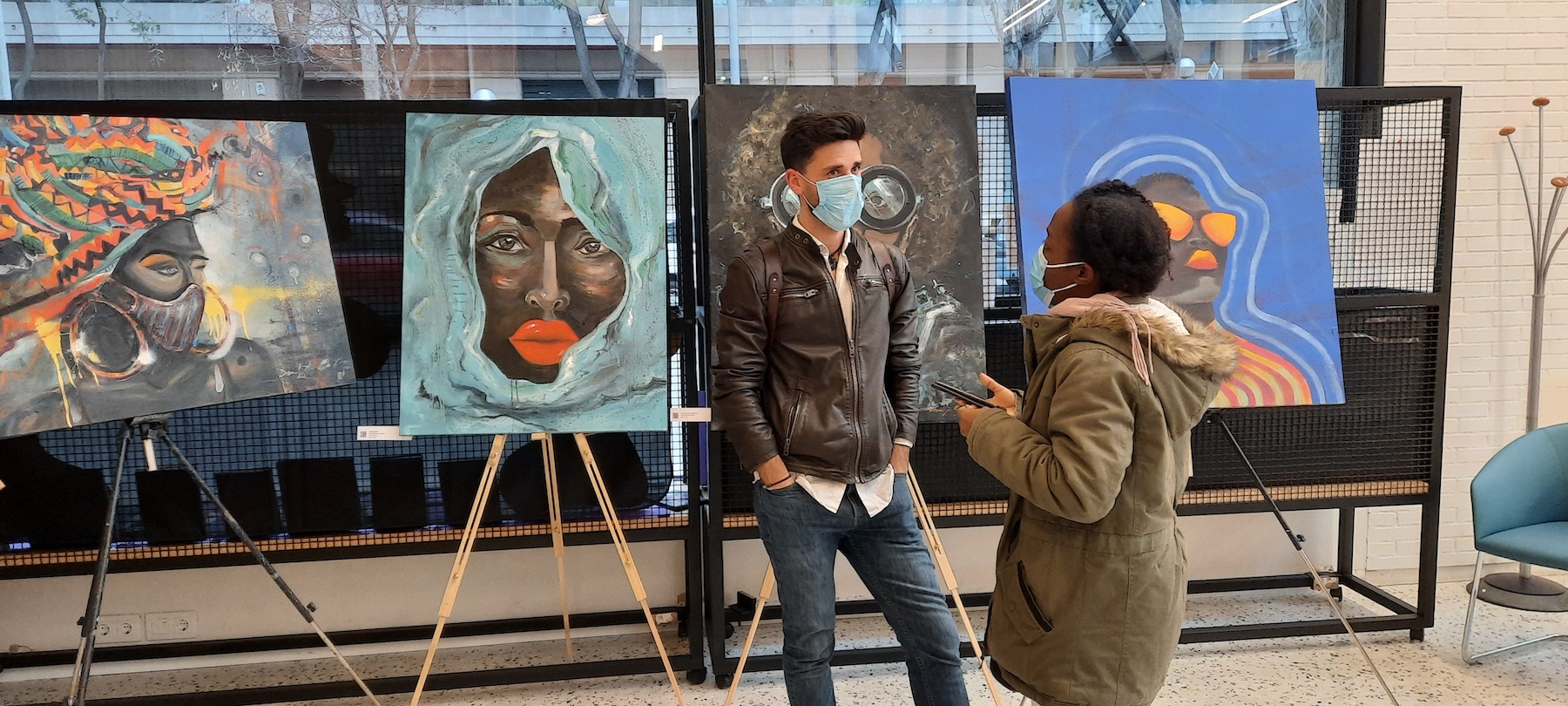 Daniel was born in Focșani in 1985, four years before the Romanian Revolution. Since he was a little kid, he was always interested in the novel and progression. He chose to study at the local arts high school because he "found it interesting. It was only the third year they organised classes for the 5th grade, and I wanted to be there, surrounded by Nirvana and leather jackets," he remembers.
Later, Daniel chose to study architecture in Bucharest because he found joy in the structure and logical thinking this type of art provided him. During his years in the capital city of Romania, being surrounded by both business executives as well as university dropouts, he found that his principles do not align with the "I have a friend who can help you" mentality. "My work is a projection of my values. For me it's important that my clients, and, in general people who appreciate my art, share the same values," Daniel says.
In Romania, throughout history, values have had plenty of reasons to change. That might explain the trust paradox found by the ISRA National Study in 2018, when 81% of Romanians answered that they keep their word, 71% declared themselves as being honest, but 63% said that it's never good to believe what others say. Moreover, the National Atlas of Values mentions that, even after the Revolution, the Romanian society has still been lagging behind in Europe, as one of those that mistrust the most. A common topic covered in both these publications is that Romanians' most important achievement in life is building a family, even though, they have one of the lowest frequencies in Europe to meet their close friends.
Surrounded by this confusing environment, Daniel was one of those who decided to find his fulfilment somewhere else. Three years ago, he decided, together with his wife, that they did not want to raise their newborn daughter in Bucharest. "When you do not have a child, you don't care about the extremely tall road curbs, or the fact that you cannot pass with the baby stroller past the one, or ten cars, parked on the pathway," he says, with a sarcastic grin on his face.
So, without second thoughts, he and his family followed a dream that first occurred in 2010 and finally moved to Gaudi's city. Daniel now finds it unbelievable to live in Barcelona, "because I am one of those people who walk on the streets for hours, and could just stare at the wrought-iron balconies, Batllo House, or Sagrada Familia."