Business Views
Florin Preoteasa, Siemens Healthineers: New technology allows patient diagnosis to be done in the most adverse conditions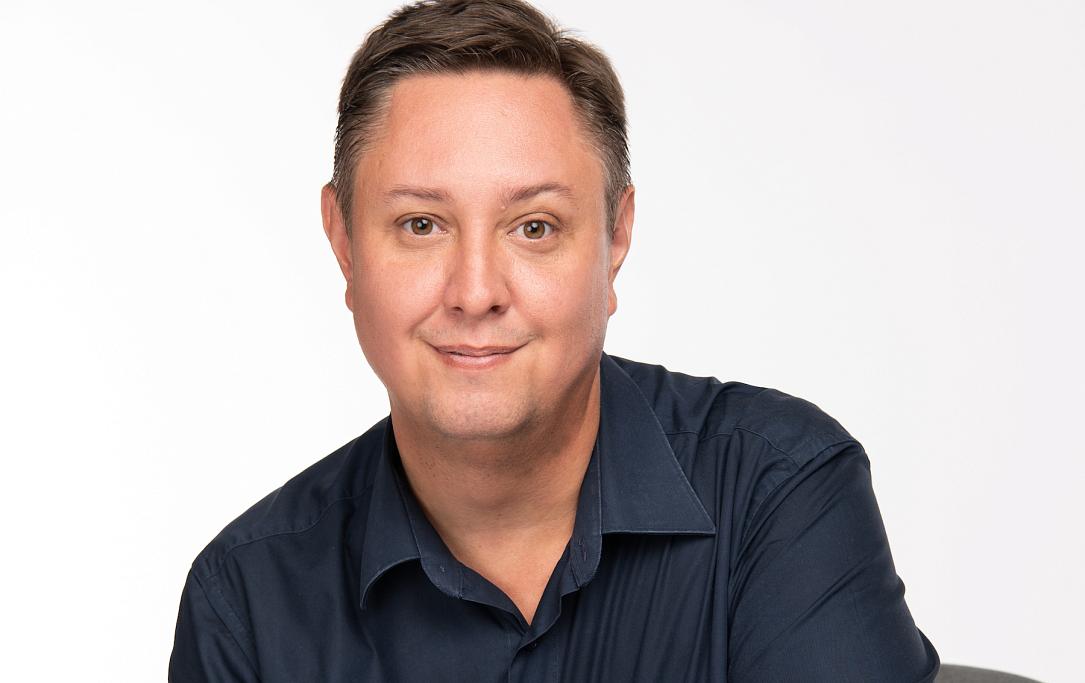 Florin Preoteasa, MR&CT Portfolio Solution Manager at Siemens Healthineers, shares how the Naeotom Alpha photon-counting CT scanner helps doctors diagnose cancer patients faster and with less risks.
Siemens Healthineers recently delivered the first such equipment in Romania to the Cardiomed Medical Center in Târgu Mureș. Florin Preoteasa is confident that more hospital and medical practices in the country will see de benefits of this technology and that new orders will come.
He says this new technology is revolutionary for two reasons: its accuracy which allows to identify and separate every two tissues, and the low radiation doses that make it safe to use in the most adverse situations, when normally other investigations were required.
The fact that the first CT scanner of this kind in Romania was delivered to a medical center in Mures, and not to a big city like Bucharest, Cluj-Napoca or Iasi, may be surprising for most people. However, Mures is one of the leading medical centers in Romania, and hosts one of the best Medical Universities in Romania, according to Preoteasa.
In this interview, Florin Preoteasa, MR&CT Portfolio Solution Manager at Siemens Healthineers, also talks about:
The impact of Naeotom Alpha CT scanner on doctors' work
The technology behind this new product
The results reported in other countries where it has been used
The challenges for medical teams using it
Other new technologies developed by Siemens Healthineers
Romania has a medical first with the delivery of Naeotom Alpha equipment in Mureș. What does this mean for patients and doctors alike?
Florin Preoteasa: From the moment a doctor takes the oath of Hipocrate, his entire professional life (and not only, if I may add) is dedicated to the patient. But, in order to help the patient, you need also to have the necessary tools to do your job. Siemens Healthineers is focusing its entire research on inspiring ideas and innovative solutions for the biggest challenges faced by healthcare providers. When health is at risk, we rely on physicians to make the best possible decisions – from quick, early diagnosis to the most effective treatments and follow-ups. By constantly bringing breakthrough innovations to market, we help healthcare professionals to deliver high-quality care, leading to the best possible outcome for patients, as they are the centre of our activity.
In these regards, Naeotom Alpha represents a new era in diagnosis of the patient: it is a highly performant equipment that will help clinicians to achieve diagnostics that were not possible via computed tomography. This means that with minimum investigations, the patient will receive a diagnostic and a fast therapeutical response due to this CT system. Doctors will have, for the first time, the possibility to use the computed tomography as final step of investigation and not only as an information in the big puzzle called diagnostic. The patient, finally, can come into the clinic, have a scan and be certain that he will receive a diagnostic afterwards.
NAEOTOM Alpha with Quantum Technology, the world's first photon-counting CT, is nothing less than the reinvention of computed tomography. How does this new technology impact the medical act?
Florin Preoteasa: The essence of this new, advanced technology relies in 3 words: fast, accurate and safer. Fast acquisition is one of the characteristics of this equipment, but where the technology is concentrating its value is on accuracy. The new technology of detectors that are able to identify each and every quantum by defining how many there are and what is the value of their energy makes this CT to be the most performant ever, with the possibility to go to a resolution of 0,2 mm and to identify and separate every two tissues, disregarding how small are the differences between them. Finally, it is the dose of radiation. Naeotom Alpha, due to its one-of-a-kind technology, enables the scanning to the lowest radiation dose ever a CT produces. The radiation dose is so low, that goes almost to the level of a radiological scan, while the patient can have the investigation without the fear that this will cause him a radiation issue. Naeotom Alpha is the tool that allows doctors to deliver diagnostics in the most adverse situations, when normally other investigations were required. By using Naeotom Alpha, clinicians are able to confidently pronounce a diagnostic and the therapy can start right away. In a nutshell: based on the revolutionary direct signal-conversion of its QuantaMax detector, NAEOTOM Alpha offers high-resolution images at minimal dose, spectral information in every scan, and improved contrast at lower noise. The patients will benefit from a never-before seen range of clinical options and breakthrough consistency – for potentially scanning previously excluded patients and confident clinical decision making.
Why Mureș? Will we see this new technology in other hospitals across the country as well?
Florin Preoteasa: Mureș is a county that is developing fast but has the big advantage to host one of the best Medical Universities in Romania. The doctors from Mureș are coming from a highly respected educational background. They have one of the most advanced cardiology departments with interventions that were one of a kind in the country. As part of this background, I would say that Naeotom Alpha came naturally and chose the location that fits the best the capabilities of the system. Naeotom Alpha is a system for research, for high-risk cases, for situations when a precise diagnostic makes the difference, for the most complicated medical cases, with a lot of question marks surrounding the diagnostics and therapy and for those oncological cases situations when tomorrow is already too late for the patient. This context given, it is obvious why Naeotom Alpha came to Mureș. There are many hospitals in the country, but also private practices that can make the use of Naeotom Alpha and, after Mureș, I am confident that many other medical stakeholders will see the added value, the responses that this technology makes available and more demands for the equipment will come. Patient-centred innovation has been and always will be at the core of our activity in Siemens Healthineers. We aspire to create better outcomes and experiences for patients no matter where they live or what they are facing.
Romania is not the first country to benefit from such a high-end medical equipment. What results have been reported in other countries?
Florin Preoteasa: There were already 60 systems installed in the world, out of them 35 are being used in Europe, and out of those 6 are in Central and Eastern Europe. We have customers, like Dr. Pieter Jan van Doormal, Neurointerventionalist, Erasmus MC, Rotterdam, The Netherlands, that is mentioning: "Up to 40% of all ischemic strokes are due to occlusions in M2 or M3 vessels. With NAEOTOM Alpha we can optimize the visibility of such small-sized arteries in the brain, and potentially better diagnose occlusions. This may expand the number of patients treated for their acute ischemic stroke." Or like Dr. Joe Schoepf, MD, Medical University of South Carolina, Charleston, SC, USA who is saying: "With the NAEOTOM Alpha, we now have ultra-high resolution in cardiac CT, which may improve the visualization of early-state small plaques or restenosis." However, beyond all the testimonials, the value of the Naeotom Alpha is given by the number of publications: at least 10 publications in high impact factor magazines about the system, in general, at least 7 publications about the high resolution offered by this system with application in different pathologies, at least 18 about dose and image quality, at least 20 publications in cardiology, at least 8 in pulmonology, at least 9 in oncology, at least 9 in neurology, at least 5 in musculoskeletal and at least 21 in dual – energy / multi-energy.
What are the challenges for the medical teams in operating such an equipment? Do you generally help with training?
Florin Preoteasa: Naeotom Alpha is changing the way computed tomography images are read and to work at such high resolution, with such rapid techniques, approaching more pathologies than in the past, needs proper training and preparation. So, for the radiologist the effort is to interpret and to use this kind of technology, and for the clinician doctors to develop the reflex to refer some pathologies to CT, that in the past where not addressed by this imaging technique. Siemens Healthineers stays next to the doctors and the technicians to teach them how to exploit the system to its maximum capabilities and to make the most of it in such a way that the patient, the final beneficiary of all the technology and the medical knowledge, has a correct, rapid and precise diagnosis for its pathology.
How important is research for the Siemens Healthineers teams?
Florin Preoteasa: Siemens Healthineers is a company where innovation is a lifestyle and we constantly bring to market new technologies, through our equipment and products, for the benefit of the patients and to enable clinicians to better do their work.
One of the core directions at Siemens Healthineers is the research. Siemens Healthineers has numerous academic partnerships with the largest universities in the world, but at the same time developed an internal Research & Development department that has the role of bringing to the market the most innovative technologies that can make a difference into the medical puzzle called diagnosis and therapy and implicitly, work for the benefit of the patient.
For example, very recently, Siemens was the only company that developed an acceleration technique called Compressed Sensing GRASP-VIBE, which is unique and allows scanning, in free breathing, the liver of the patients that are not able to hold their breath. Everybody knows that in order to perform an abdominal investigation one needs to hold the breath. If, before administrating the contrast agent, there are some techniques available on the market to scan in free breathing, the only way for the patient to perform an examination for the abdomen was to hold the breath. This, until now, when new technologies allow the scanning in free breathing for the whole examination.
Siemens Healthineers researchers are working in various locations, around the world, belonging or partnering with famous universities and they are looking for new innovative solutions, based on artificial intelligence and not only, through which the patient can benefit from unique investigations and treatments. Through scanning, diagnostic and treatment techniques, Siemens Healthineers aims to improve the quality of life for anyone anywhere.
What are the main differences between the Romanian market and other markets where Siemens Healthineers operates? How to the team in Romania collaborate with colleagues from abroad?
Florin Preoteasa: The markets are all different and have their particularities, but globally the challenges are the same and Siemens Healthineers has a global strategy to face these challenges.
Romania is a country that is developing fast, is part of a regional cluster within the larger European team. Our Romanian team is actively involved with colleagues from other countries aiming at sharing best practices, and meeting and overcoming challenges in order to align with the global strategy and messages.
As one of the leading medical technology companies, we focus our sustainability efforts on improving quality of life through access to care, contribute to regenerative and healthy environment, and advance diversity, equity, and inclusion. We innovate sustainably to enable healthcare for everyone, everywhere. An inclusive culture is a pre-requisite if we aspire to serve the eight billion people on our planet. As a diverse organization, we can better relate to the people – whether customers or patients – their communities and the specific challenges they face. Diversity, equity, and inclusion are therefore important aspects of our wider responsibilities.
Apart from the Naeotom Alpha, what are the latest technologies produced by Siemens Healthineers and how do they help doctors and patients?
Florin Preoteasa: We have unique strengths in patient twinning, precision therapy as well as digital, data, and AI that set us apart and enable us to actively shape the transformation of healthcare We will continue to build on these strengths to help fight the world's most threatening diseases: cancer, cardiovascular and neurovascular diseases, improving the quality of outcomes, and enabling access to care.
Our motto is: "We pioneer breakthrough in healthcare, for everyone everywhere". I am the Product Manager but also the Business Manager for CT and MRI, so my field of expertise is in these areas. If in CT, our major breakthrough is the Naeotom Alpha that changed the physics, going from detectors that are scintillating and transforming the light in signal to detectors that are counting each quantum, identifies its energy and goes directly to signal, obtaining the highest resolution (that is limited now only by calculation power) with the lowest possible dose in the lowest acquisition time, in the field of MRI the innovation is fantastic. Think about the fact that everybody works in the MRI field, knows that this speciality is a compromise, and you can never have both: either you go for high resolution and pay with time, either you go for fast acquisition but settle with lower resolution. Now, through the innovation and dedication of the R&D team, we change this approach and MRI can have both without compromise: resolution in a lower acceptable scanning time through reconstruction of the images with artificial intelligence. The technique is called Deep Resolve with its sub technique Deep Resolve Boost, that is the biggest breakthrough in MRI. We this technique one can have the best resolution with a very low acquisition time. This means more patients that are scanned, but also, this means that the patient, that is ill, and the MRI examination causes a stress, can have the investigation in the lowest possible time. We made an example of the last breakthrough, but we have to keep in mind that recently, only a couple of years ago, the biggest breakthrough in MRI was the BioMatrix technology. With this technology, for the first time, the system adapts to the patient, in contrast to the usual habit where the patient had to adapt to the system (to stay still, to hold the breath, to be ready to spend time inside the machine, etc). More than that, the innovation goes to research area that will shortly be visible in everyday clinic, with Magnetic Resonance Fingerprinting (MRF) that uses quantitative information to generate a more precise understanding of a patient's condition. Quantitative MRF offers enormous potential to improve tissue differentiation and enables less invasive diagnostics. Based on reliable, absolute numbers, MRF data could increase objective comparisons in follow-up studies. Ultimately, guided by artificial intelligence (AI), quantitative measurements could lead to more personalized treatments. MR Fingerprinting is at the frontier of a new dimension in quantitative imaging. And the innovation is still developing and if we are going to talk tomorrow again, most probably we will present new techniques that have a major impact in clinical diagnosis, giving the doctors new tools to serve better and more precisely the patient.
Can you please tell us a bit about your professional background?
Florin Preoteasa: I have a background in technical and medical fields, with diploma as medical physicist and medical doctor with focus on the clinical application for everything that involves MRI and CT. I started the career as MRI Physicist in Fundeni Hospital in 2000, in the Radiology Department run at that time, by Prof. Dr. Serban Georgescu and under the supervision of Prof. Dr. Ioana Lupescu. These two prominent personalities left their mark on my professional development and their knowledge and guidance was a launching pad for my professional growth. I started in 2007 as application specialist for MRI and continued in 2011 as Product Sales Specialist for MRI and CT. In 2016 I joined Siemens Healthineers as Product Specialist for CT and MRI and also as Key Account Manager for some important customer accounts. Since 2021, I have the honour to run the Business for CT and MR at Siemens Healthineers under the lead of Mr. Dr. Claudia Oanea.
- This interview was edited by the Romania Insider team for Siemens Healthineers.
Normal