Luxury hotel group Hyatt looking to enter Romania with a first property in Bucharest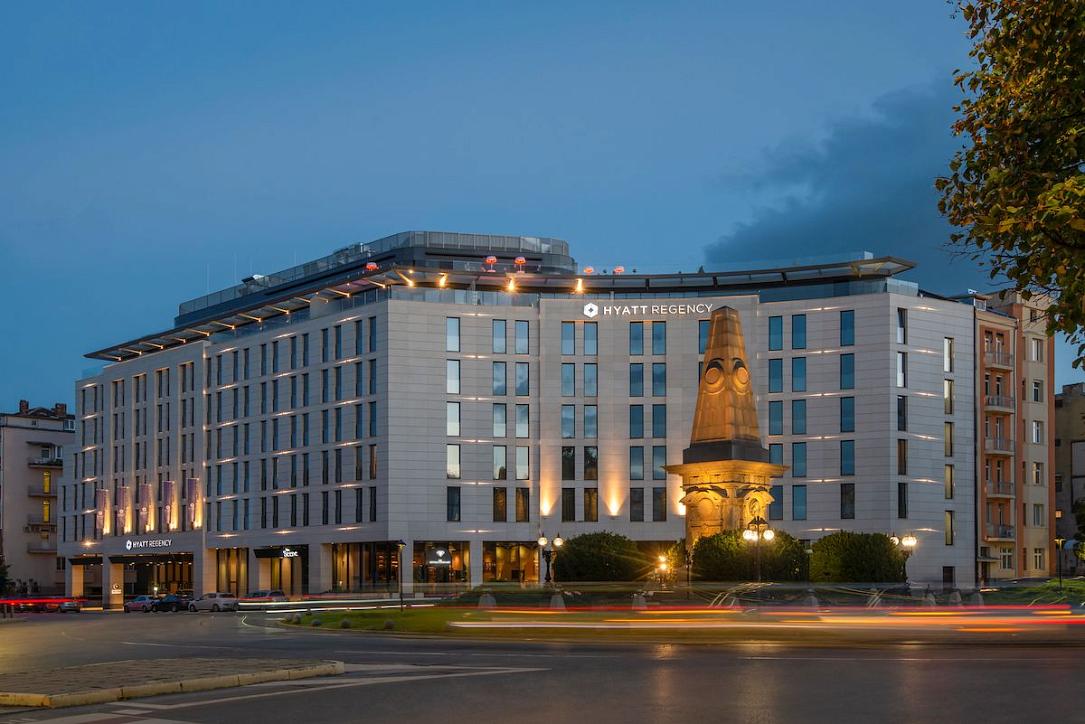 Chicago-based luxury hotel group Hyatt said it is prospecting the Romanian market as part of its strategic expansion plans in Eastern Europe. The company intends to replicate the successful model it established in Bulgaria, its largest Eastern European market to date.
The group seeks to enter the local market by opening an upper-scale hotel in Bucharest featuring around 200 rooms and offering full-service amenities under the Hyatt management. The project is envisioned to become the mothership property of the brand in Romania.
Romania has consistently been on Hyatt's development radar for some time due to several compelling reasons, such as its geographical position in the Black Sea region, "a wealth of creative talent and entrepreneurial spirit," and the promising opportunities offered by Bucharest's size. Plus, Brașov has recently inaugurated its first international airport, a significant milestone that will boost tourism, while Cluj, Romania's second-largest city and a prominent IT hub, is on track to reach a population of 1 million, the company said.
Takuya Aoyama, VP of development at Hyatt, commented: "Romania is a very attractive market that Hyatt has not yet been able to tap into. Opportunities for sizeable hotels in downtown Bucharest are rare and typically marketed through franchise models. Our focus is to develop a mothership, meaning a full-service, upper-upscale hotel under our direct management, serving as the cornerstone for brand-building in the country."
Hyatt's current portfolio includes 13 exclusive properties in the region, totalling over 3,395 rooms in Bulgaria, Montenegro, Czech Republic, Slovakia, Poland, Serbia, and Ukraine. Six more hotels are on the group's pipeline in the region over the next three years, with further expansions in Bulgaria, Estonia, Serbia, Albania, and Croatia, with Romania to follow.
Bulgaria stands out as Hyatt's largest market in Eastern Europe, with six operating properties and a 7th on the horizon, scheduled to welcome guests in 2024.
In 2022, Hyatt achieved an impressive milestone by marking its sixth consecutive year as the fastest-growing hospitality company worldwide. Between 2017 and 2022, Hyatt opened a total of 120 new hotels (approximately 23,200 rooms), with 45% of these located in Europe, Africa, and Middle East (EAME) region. Luxury, lifestyle, and resort properties make up 66% of the rooms added during this timeframe.
Hyatt Hotels Corporation, headquartered in Chicago, manages over 1,250 hotels with 304,000+ rooms and a workforce of more than 189,000 employees spanning across 76 countries.
irina.marica@romania-insider.com
(Photo source: the company)
Normal