Hamilton opens global software development hub in Timișoara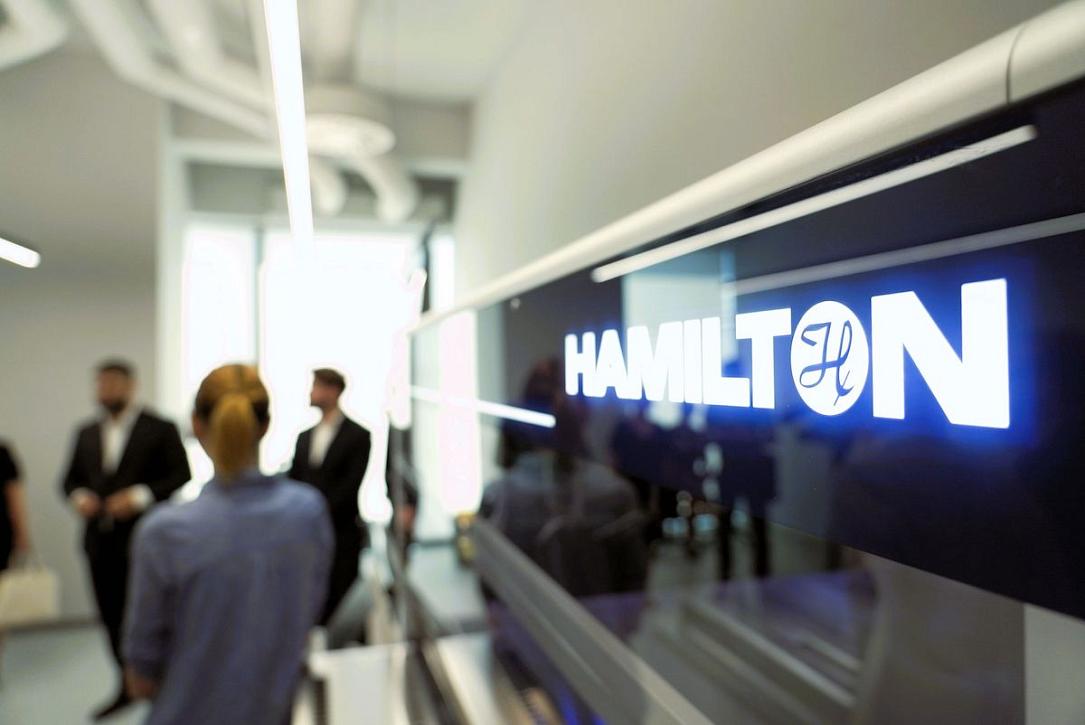 Hamilton Central Europe, a member of the Hamilton group, opened a new global software development hub in Timișoara, western Romania, on September 20. Specializing in the development of automated liquid handling platforms, the new centre will contribute to the Hamilton Robotics division's software solutions.
The hub is located in the Iulius Town business centre and has an office space and a Hamilton Venus software testing laboratory, which the Romanian specialists are developing together with the teams in Reno (Nevada, USA) and Bonaduz (Graubünden, Switzerland).
"It is a real joy for us that in the year in which we are celebrating the first 10 years of activity in Romania, we are also inaugurating this new investment, which adds up to the others from this year: the development of the Sheet Metal Processing department, one of the most performing at the moment, and the expansion of the factory in Giarmata, which will be completed in November," said Ciprian Ractei, Director General of Hamilton Central Europe.
The Robotics Division of Hamilton Group develops and manufactures automated liquid handling instruments used in hospitals, laboratories and other research institutions around the world.
Hamilton's Venus software, developed from the new global hub, enables users to program and control liquid handling instruments such as the Hamilton STAR, STAR V, VANTAGE and Nimbus. In addition, Venus software optimizes the MagPip pipetting technology available on the STAR V and VANTAGE, which is capable of running volumes between 350 nanoliters and 750 microliters and is designed to increase run speed, the company said.
Hamilton is a global technology leader in the life science, medical device, laboratory automation, and sample management industries. The group currently employs approximately 3,000 people globally in 22 locations worldwide.
In Romania, the Hamilton Company began its activity in 2013 in Timiș through the production of microliter syringes and needles used exclusively in research laboratories for the precision of measurement and pipetting in the microliter range. With the opening of Hamilton Central Europe, Romania became the second country in Europe, after Switzerland, where the Hamilton Company carries out production activities.
Today, roughly 380 employees work in the company's factory in Giarmata, Timiș county. The products manufactured by Hamilton Central Europe in Timiş are used in the profile markets of Europe, Asia and South Africa, mainly in scientific research laboratories, analytical application laboratories and intensive care units worldwide.
irina.marica@romania-insider.com
(Photo source: the company)
Normal