Gopo 2023: Romanian film awards announce this year's nominees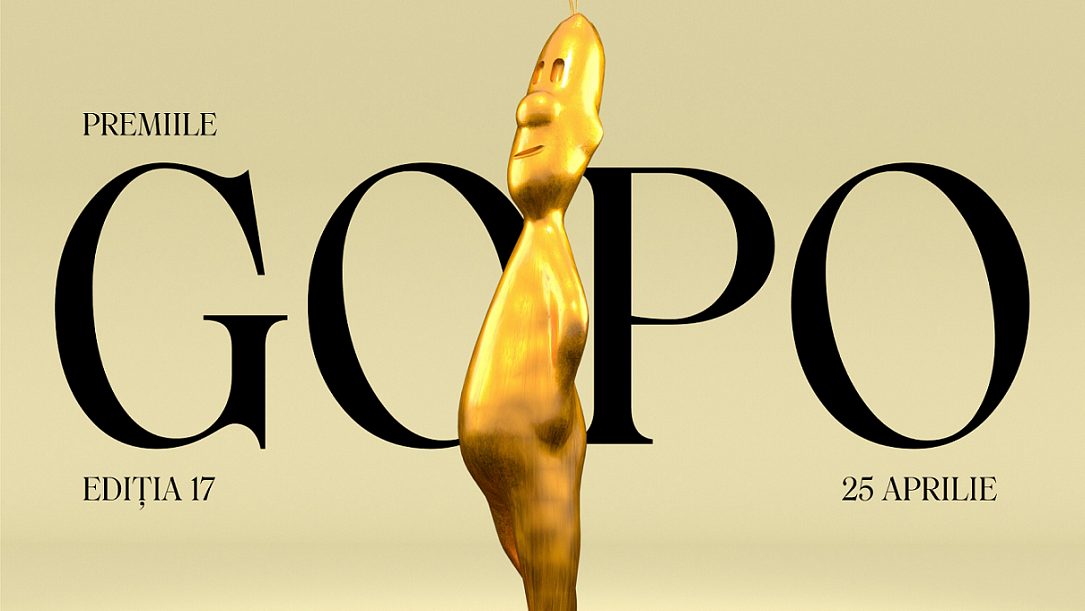 The Gopo Awards, the yearly event recognizing the achievements of the local film industry, have announced the nominations for this year's edition.
Alina Grigore's Crai Nou (Blue Moon), Monica Stan and George Chiper-Lillemark's Imaculat (Immaculate), Alexandru Belc's Metronom, Bogdan George Apetri's Miracol (Miracle), Paul Negoescu's Oameni de treabă (Men of Deeds), and Sebastian Mihăilescu's Pentru mine tu ești Ceaușescu (You Are Ceaușescu to Me) are competing for the Gopo award for Best Film.
Blue Moon won the Golden Shell award for best film at the 69th edition of the San Sebastian International Film Festival in 2021, while Immaculate received three awards at the Venice Film Festival and was Romania's proposal for the Best International Feature Film category of the 2023 Oscars. In addition, Metronom brought Alexandru Belc the Best Director award in the Un Certain Regard section at last year's Cannes Film Festival.
Thirty-seven Romanian features released in cinemas or on VoD platforms in 2022 were on the list of potential nominations for the Best Film category.
Overall, Metronom landed 11 nominations, Immaculate ten nominations, Men of Deeds ten nominations, Miracle nine nominations, Blue Moon eight nominations, You Are Ceaușescu to Me five nominations, and Spioni de ocazie (Occasional Spies) five nominations.
Alina Grigore (Blue Moon), Monica Stan and George Chiper-Lillemark (Immaculate), Alexandru Belc (Metronom), Bogdan George Apetri (Miracle) and Paul Negoescu (Men of Deeds) are nominated in the Best Director category.
Meanwhile, Andreea Grămoșteanu (#dogpoopgirl), Mălina Manovici (Balaur/ A Higher Law), Ana Dumitrașcu (Immaculate), Mara Bugarin (Metronom) and Ioana Bugarin (Miracle) were nominated in the Best Actress category, and Mircea Postelnicu (Blue Moon), Șerban Lazarovici (Metronom), Emanuel Pârvu (Miracle), Iulian Postelnicu (Men of Deeds), and Bogdan Dumitrache (Om câine/ Man and Dog) in the Best Actor category.
The Best Documentary category counts among the nominees Botond Püsök's Apropierea (Too Close), Sebastian Mihăilescu's You Are Ceaușescu to Me, and Oana Bujgoi Giurgiu's Occasional Spies.
Three of the films competing in the Best Feature category are also nominated in the Best Debut Film section. These are Blue Moon, Immaculate, and You Are Ceaușescu to Me. The other productions in this category are Andrei Huțuleac's #dogpoopgirl and Octav Chelaru's A Higher Law.
Mikhael Hers's Les passagers de la nuit, Audrey Diwan's L'événement, Carla Simon's Alcarras, Gaspar Noé's Vortex, and Michelangelo Frammartino's Il buco were nominated in the Best European Film category.
The winners will be announced during a gala event scheduled for April 25.
The full list of nominations is available here.
The nominations were established by a preselection jury made up of 11 industry professionals, including film critics Ionuț Mareș, Cătălin Olaru and Dora Leu, directors Eugen Jebeleanu and Alexandru Mavrodineanu, actress Cristina Flutur, DoP Alexandru Sterian, editor Tudor Pojoni, scenographer Velica Panduru, producer Iuliana Tarnovețchi, and Ioana Florescu, the coordinator of the Elvire Popesco cinema in Bucharest.
Following the announcement of the nominations, more than 700 local film professionals will vote for the winners, using a mechanism provided by audit and consultancy firm PWC Romania.
(Photo courtesy of the organizers)
simona@romania-insider.com
Normal