Făgăraș Mountains: More than 130,000 seedlings to be planted this spring in Dobroneagu area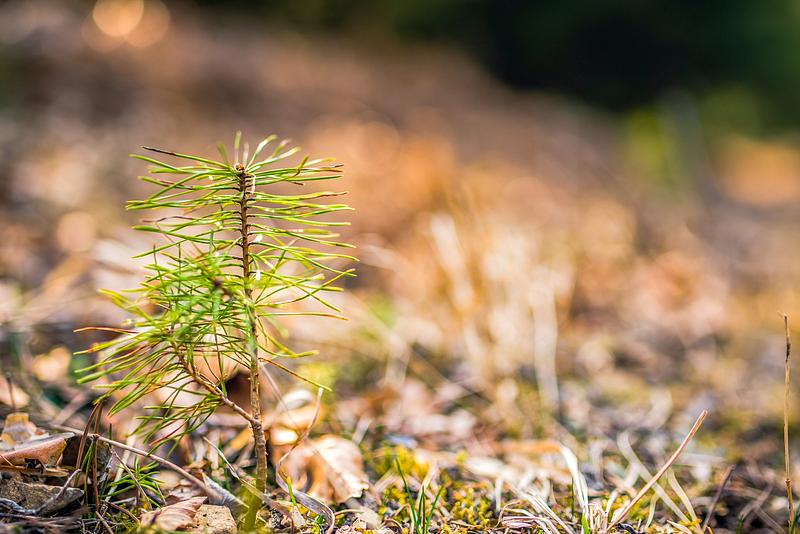 Foundation Conservation Carpathia (FCC) will plant this spring more than 130,000 seedlings in the Dobroneagu area in Făgăraș Mountains, the foundation announced.
The Dobroneagu area is 200 hectares in size, and the forest has been lost there both as a result of logging between 2008 and 2010, when 40 hectares were affected, and as a result of a storm in February 2020, which affected 160 hectares, FCC explained.
At the same time, the foundation's team will return with additional seeds for the area where planting was done in previous phases.
The ecological restoration of Dobroneagu Mountain began in the spring of 2022, with the planting of 350,000 seedlings. For the first time, in addition to the traditional planting of seedlings, direct seeding with the kernels of beach nuts will be tested at Dobroneagu, and drones will be used in hard-to-reach areas.
The ecological reconstruction of the area started with spruce, beech, fir, sycamore and rowan tree seedlings planted on over 55 hectares of the area affected by the storm. In autumn 2022, over 32 hectares of the illegally felled area were restored.
Foundation Conservation Carpathia aims to restore the forest with native species, specific to the area and altitude level.
The ecological reconstruction sites planned for this spring in the Dobroneagu area are located at altitudes of 1,450 m and 1,700 m. This spring planting will be at a height of over 1,500 m, which is why it will be done with spruce seedlings, a species suitable for this type of height and area. At the same time, FCC is checking the plantation in the lower area, where it was afforested last year, and is adding beech seedlings.
The seedlings of native species come from the nurseries of FCC or are purchased from specialized producers.
Conservation Carpathia is working on five other ecological reconstruction sites, with a total of 240,000 seedlings to be planted this spring.
From 2013 to date, FCC has planted 3.7 million seedlings and restored 1,906 hectares of forest.
(Photo: Alexander Uhrin/ Dreamstime)
simona@romania-insider.com
Normal