Conservation Carpathia to open third bison release point in Romania's Făgăraș Mountains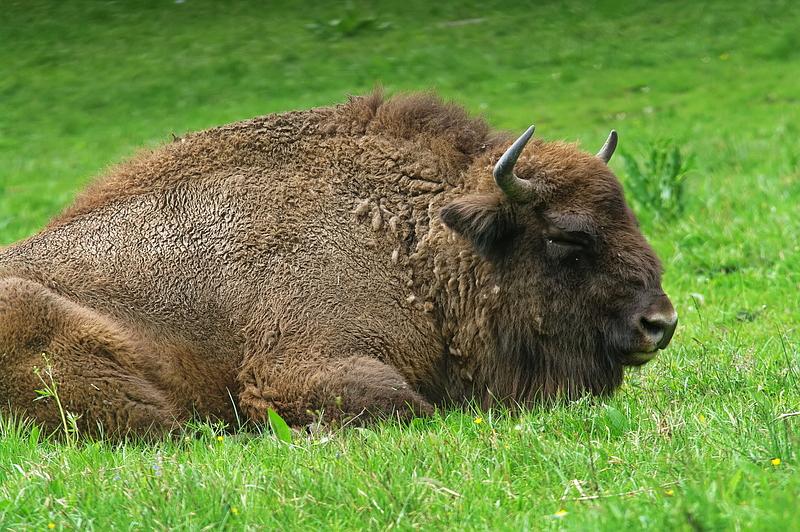 Nature non-profit Conservation Carpathia is launching the third bison reintroduction spot in Făgăraș Mountains' Dobroneagu area, in the commune of Nucșoara.
Twelve bison will be released to the area this spring, after arriving at the acclimatization enclosure starting November of last year from reserves and centers in Sweden, Germany, and Slovakia.
The bison are part of the reintroduction project developed by Conservation Carpathia through the European Commission's Life program. Launched in 2019, the reintroduction program covers two other areas in Făgăraș, namely Bunea, in the area of Rucăr commune, and Lerești. The reintroduction and release areas are located away from localities to allow optimal living and feeding conditions for the species.
Thirty-six bison have been reintroduced so far, and 22 will be added this spring: twelve in Nucșoara, five in Bunea, and five in Lerești. The project aims to release 75 bison into the area by mid-2024.
The enclosure in Nucșoara spreads on a surface of 76 hectares, and, just like the others, it is located in a wild area. It has feeding facilities and is divided into a quarantine area and an acclimatization area.
The acclimatization area is surrounded by an electric fence, specially designed to allow local wildlife to roam inside and the bison to get accustomed to the presence of other species, the foundation explained.
"The bison released so far in the Făgăraș Mountains have adapted well, and they have expanded their area into territories with favorable habitats. Starting this spring, we will be able to follow the bison in the Dobroneagu-Nucșoara reintroduction point, an area offering good conditions to support a viable population. With this project, Conservation Carpathia aims to develop an independent, healthy bison population, ecologically efficient. In the long term, success can be judged in relation to the expansion of the area and the existence of an exchange between individuals among neighboring, free-roaming populations," Adrian Aldea, species reintroduction manager with Conservation Carpathia, said.
(Photo: Theodor Bunica/ Dreamstime)
simona@romania-insider.com
Normal