Romanian startup develops app aimed at lowering cost of users' energy bills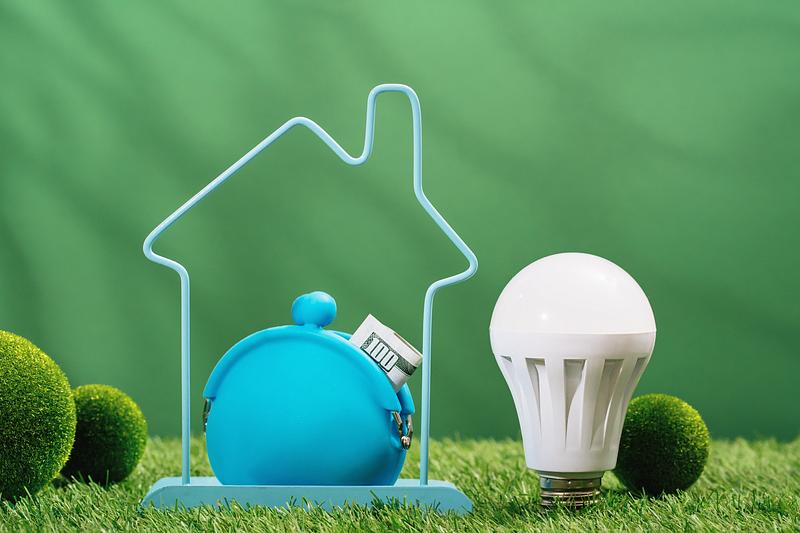 Romanian startup Energy Advisor has developed an app meant to help users lower the cost of their energy bills and manage energy consumption in their homes more efficiently. The app, Renergia, was launched recently, and an English-language version is planned for the fall of this year.
The app, which analyzes household energy usage and provides an estimate of the users' monthly and annual energy costs and savings potential for both electricity and heating, was developed by a team from the community of the Technical University of Cluj-Napoca. What started as an academic project turned into a business venture when the startup received funding through a national innovation program. In the meantime, the project of the app has been selected for the early stage section of the Romania ClimAccelerator, which targets tech startups working on solutions with an environmental impact, and is also looking to join the EIC Accelerator, among others. While the company is currently focused on the local market, it is also exploring neighboring markets, co-founder and CEO Alexandru Mureșan explains. More on the project and the plans for its development in this Q&A with the co-founder.
How did the project come to be?
The inception of Renergia goes back to the summer of 2022, when we embarked on transforming our longstanding idea into a reality. In June 2022, we seized a financing opportunity through a national innovation program, which involved the transfer of technology from a PhD thesis to our company. With great determination, we submitted our proposal and emerged victorious, securing 1st place with a score of 99 out of 100. Energy Advisor stands as a startup forged by a team of esteemed colleagues who are not only professionals but also close friends. All team members hail from the academic community of the Technical University of Cluj-Napoca. Renergia, our flagship product, represents the culmination of our collective expertise garnered through years of academic and business endeavors. Since December, we managed to create a team of 12 people working with enthusiasm and confidence on our project. Together, we have expertise and experience in fields such as energy, data science, programming, marketing, psychology, and business. In short, we are a tech startup that develops the sustainability app Renergia, which empowers people to reduce their energy bills by proposing a unique and holistic approach.
Did you have a model you wanted to replicate?
No, we did not. The incipient idea of an app to integrate the entire sustainability value chain starting from problem identification up to installation services is an innovative approach both at the national and international level. During the development phase, we conducted comprehensive market research, and we discovered that such businesses are present in Germany, however using only online platforms and own assessment and installation teams. Our vision is that Renergia becomes an international sustainability hub from where our users can view relevant information on their energy consumption and potential savings through a range of both behavioral and investment actions, but also provide a channel to connect with verified commercial agents offering quality products and services.
What made the context appropriate for its development?
Renergia is driven by two key problems that create both momentum and a suitable context for its existence. Firstly, global crises, ranging from climate change and energy crises to pollution, require a rapid green transition. The residential sector plays a pivotal role as a major energy consumer and player in this process. Secondly, the current approach in the public space is incomplete and lacks coherence, particularly concerning the energy and climate crises and the universal significance of sustainability. Additionally, addressing the energy domain in households requires considering both technical and psychological aspects without prioritization.
Over the years, we have learned that technological availability does not guarantee societal acceptance, despite obvious benefits and improvements in home comfort through adopting smart technological concepts. Often, technological progress outpaces societal progress, and Renergia bridges this gap. In the business context, the market operates in a segregated manner, with each player focused on their specific domain. The commercial relationship is primarily unidirectional, with consumers approaching merchants when they become aware of their needs. However, there is a lack of an integrated solution or platform that encompasses the entire mechanism: problem identification, creating awareness about the benefits, offering concrete energy efficiency solutions, involving commercial agents like retailers and ESCO [energy service] companies, providing installation services, and offering financing options from banking and non-banking institutions.
How has the team formed?
Dacian Jurj and I, who have had a longstanding association since our time as university colleagues and presently serve as co-teachers, have fostered a robust collaborative relationship spanning multiple projects since 2011. Our academic journey has been greatly influenced by the pivotal roles played by Dan Micu, our coordinator, and Andrei Ceclan, our senior energy expert. Together, we have participated in both national and international initiatives. Furthermore, Elena Hurjui, a friend we have known since 2015, has consistently brought a remarkable blend of creativity and vigor to our collective undertakings. Additionally, Tudor Vesa, our colleague residing in the dormitory building, has contributed a sense of light-heartedness and camaraderie to our interactions. Importantly, our collaborative efforts have transcended the boundaries of academia as we have ventured into the realm of entrepreneurship.
Are you still affiliated with the Technical University of Cluj-Napoca? What does the affiliation entail?
Yes, the Technical University of Cluj-Napoca (TUCN) is one of our biggest supporters in this journey, and we also have a fruitful collaboration. […] Firstly, the TUCN staff has provided us with support during the funding application process, offering assistance from both administrative and technical perspectives. Our product is built on technology transfer from one of our founders' PhD thesis, which was carried out within the university and its partner network, with the guidance of competent teachers in the relevant field. Furthermore, as part of our affiliation, we are planning to establish one of our workplaces within a university building. This strategic move aims to foster closer collaboration with both students and the university environment, facilitating knowledge exchange and fostering innovation. Additionally, the affiliation has allowed us to offer internship programs to students, particularly from the Electric Engineering Faculty. These programs have provided students with real-world experience and have encouraged them to integrate their studies and work into potential business ideas.
What phase are you at with the project?
Today, our app is listed both in Apple Store and Google Play. While the technical complexity of our product is still in its early stages, our holistic concept remains at the forefront. Our strategic plan entails launching a simplified version of the app, aiming to validate the technology and overall approach. Most importantly, this launch allows us to gather invaluable feedback from the Romanian market, enabling us to adapt and tailor the product to meet market needs precisely. Next, we are already working to launch an English version of the app, and we expect it to be available both in Apple Store and Google Play in September 2023. In addition, we were selected as a member is Romania ClimAccelerator; we are in an advanced due diligence process with Amazon Climate Tech Accelerator. We are also looking to join the EIC Accelerator, and on this topic, we are working with a German consultancy company that agreed to provide us with support for EIC Stage 1 and Stage 2 calls.
What are the main features of the app currently?
[…] Our app introduces a paradigm shift in the market by providing a tool that systematically analyzes household energy usage. Users will provide input data through a brief onboarding questionnaire, which will take no more than 2 minutes to complete and includes simple questions. By adopting probabilistic, statistical, and artificial intelligence methods corroborated with our extensive know-how in the energy field, Renergia provides a customized household energy balance for its users, precisely estimating (2-7% error) their monthly and annual energy costs and savings potential (both electricity and heating). This plan will highlight the aggregate energy efficiency potential, quantified in local currency, and describes each proposed measure, which may include appliance replacement with energy-efficient equipment, household thermal insulation, migration to LED lighting, implementing of smart sockets, and installing photovoltaic systems which at the end of the day gives you all the information you need to make the best decisions about your both consumption and the type and nature of the energy used. We understand that consumers are more likely to make efforts if they see immediate material advantages. In our app, we display consumption and savings information in local currency and also provide attractive incentives in the form of CO2 emissions reduction (measured in kilograms). Many individuals are aware of the problem but lack knowledge about how to solve it. Our solution acts as a one-stop-shop concept (awareness of the problem - problem solutions - offering products in accordance with our partners - installing services, through our partners - financing solutions, through our partners).
Do you plan to add new ones?
Yes, we have a comprehensive development plan that contains directions and topics such as the integration of smart tools for heat pumps, solar panels, recycling, energy communities, plug-and-play photovoltaic systems, and green mobility; integration of educational content about sustainability, empowering users with knowledge about the significance of lowering their energy consumption and carbon footprint; creating a smart platform that will leverage partnerships with energy services companies (ESCOs) to enable users to easily locate and engage with ESCOs in their vicinity, receiving expert guidance on implementing Renergia's energy efficiency recommendations effectively; integration with financing solutions to allow users to finance the upfront costs of energy efficiency measures, making it even more feasible for them to adopt sustainable practices; enhancement of AI algorithms to evolve into the AI sustainability assistant for users.
Do you have a target number of users for the first post-launch year? How do you plan to reach it?
Yes, in the first post-launch year, our target is to attract around 20,000 users. […] The company aims to reach potential customers through targeted marketing efforts using social media advertising, email campaigns, and influencer partnerships. Collaborations with relevant organizations, environmental groups, and influencers will be leveraged to accelerate user acquisition, creating a network effect that fuels the app's growth. Renergia's founders' academic background will play a key role in strengthening its growth strategy by highlighting the app's educational component. This approach will showcase the comprehensive features and benefits of Renergia to potential users, encouraging higher adoption and retention rates. Furthermore, Renergia will incentivize user acquisition through referral programs and rewards, fostering word-of-mouth marketing and ultimately increasing its user base while solidifying its position in the market.
What investments were needed to start the project? Do you need additional funding to develop the app further?
It was about how many funds were available for investment. At this moment, we are implementing the project using a EUR 200,000 grant and a EUR 20,000 own contribution. The grant comprises both European and national funds, and it was obtained in the context of the Competitiveness Operational Programme 2014-2020, Support for Innovative Startups.
In the context of a startup's operations, it is unequivocal that securing grants is essential. The mentioned grant, in particular, will effectively address the expenses related to MVP (Minimum Viable Product) development, including any associated costs. Additionally, our ongoing efforts involve actively seeking additional funding from various sources, encompassing both grants and private capital. This strategic approach is geared towards supporting and advancing the continuous development of our product, ensuring its growth and success in the market.
How do you plan to monetize Renergia?
The main sources of income are as follows: intermediating PV system projects: users can opt for a proposal from partners for PV systems through the app, with Renergia earning a commission; intermediating green loans: users can request green loans from partner banks through the app, with Renergia charging a fee; intermediating green home appliances sales: Renergia earns a referral commission by recommending specific energy-efficient home appliances; delivery of sustainability reports for corporate clients to meet ESG requirements using CSR budgets; intermediating heat pump and thermal insulation projects. The company plans to expand its services to the CEE region, with a focus on countries like Bulgaria, Hungary, Rep. Moldova, Poland, Serbia, and Croatia, to generate higher revenue in the internationalization stage.
What plans do you have for this year and the short term?
Over the next three months, we plan to strengthen our position in the Romanian market. We've just had the market launch in July 2023, making our App available on both Google Play and the App Store, and the best part is, it's free of charge. Now, we are looking forward to the adaptation period ahead, during which we will be focusing on rigorous market testing, collecting feedback, and conducting debugging processes to ensure a seamless user experience.
By September 2023, our aim is to offer a comprehensive solution through our app project, encompassing photovoltaic systems, ESCO company services, and financing options. At this stage, we are targeting 1,000 active users on our app and are concurrently preparing for a financing round to support further growth and development. By the end of the autumn, we plan to facilitate ten photovoltaic system projects in collaboration with our trusted partner.
For now, our efforts are concentrated on the local market; however, at the same time, we are exploring foreign markets such as Bulgaria, Hungary, Greece, Albania, Macedonia, and Serbia. During this period, we also aim to establish partnerships with notable actors in the home appliances e-commerce sector, broadening the scope of our offerings.
Throughout these months, we will be focused on aligning our app with user preferences and needs, consistently enhancing features that have proven to be of interest to our audience. […] In November 2023, we are taking a significant step towards global expansion by launching the app in English and another secondary language, with the targeted expansion in 2024. By the end of this three-month plan, we are determined to have 5,000 active users and to be ready to conclude our first financing round. With this strategic approach, we believe we can make a significant impact on sustainability efforts and promote energy efficiency on a global scale.
What are some of the factors that stand in the way of more people reducing their energy consumption locally?
[…] Some of the local challenges faced include a lack of awareness about the impact of energy consumption, financial constraints, the perception of complexity associated with energy-efficient practices, limited incentives for energy conservation, short-term thinking, and restricted access to educational programs on energy efficiency and sustainability.
[…] Through the app, users gain a comprehensive understanding of their energy footprints and consumption patterns. They receive valuable insights into the cost-effectiveness of energy-efficient technologies and appliances, along with accessible information on sustainable habits and technologies. Renergia empowers users by offering a clear view of their energy profiles, making energy savings a tangible and rewarding endeavor. The app also emphasizes the long-term financial benefits of energy-efficient solutions and equips users with comprehensive educational resources, enabling them to make impactful decisions on their journey towards sustainability.
What does the project of PV systems for home use, integrated into the app, entail?
Renergia's PV systems project integrated into their app aims to promote sustainable energy practices among homeowners by empowering them to harness solar energy. The app features an energy scan tool that provides insights into users' energy consumption patterns and solar energy generation potential. Based on the scan results, the app calculates and recommends the optimal size and capacity of a PV system to meet each user's specific energy needs. Users can activate the "I want to be contacted for the offer" feature to request a proposal from a trusted partner specializing in PV system installations. This integration enables homeowners to proactively move towards energy independence and sustainability, reducing their carbon footprint and contributing to a greener future. In the near future, we are planning to integrate also a financing solution directly accessible for the app achieving then the desired One-Stop-Concept.
The management team of the company includes:
Co-Founder and CEO Dr Eng. Alexandru Mureșan, a sustainability engineer and mid-senior energy specialist. He has extensive experience in urban energy management and electromagnetic compatibility and is currently a research assistant at TUCN. His expertise is in the field of energy and sustainability.
Co-Founder and COO Dr Eng. Dacian I. Jurj, who brings over ten years of experience in the startup industry, with a specialization in AI. He previously served as Head of Business at AlphaBlock Technologies Inc..
CMO, Elena Hurjui, brings more than 20 years of marketing experience to the table. She has led brand communication for over 40 international tech companies, including unicorns and Series A+ startups, as well as global consumer brands.
Research Director Dr Eng. Mat. Prof. Dan D. Micu is a double Fulbright fellow and has lectured at more than 50 universities worldwide. He has also served as a project manager on 8 Horizon2020 projects.
Lect. Dr Eng. Andrei Ceclan is a strategic partner and lecturer at TUCN. He is also the President of the Romanian Society of Energy Auditors and Managers and a board member of the Romanian Fund for Energy Efficiency.
CTO Tudor Vesa. With over 15 years of experience in software development and architecture, he is a multi-disciplinary leader who has led high-performing teams in developing world-class platforms.
(Photo: Tatiana Sviridova | Dreamstime.com)
simona@romania-insider.com
Normal