Pianist who played in conflict zones around the world makes stop at upcoming Bucharest protest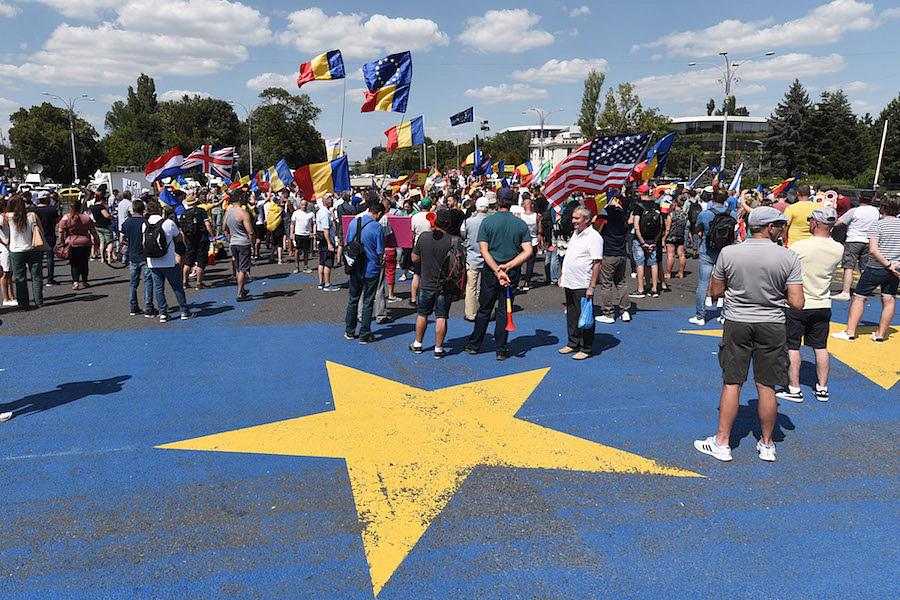 Nearly one month after the August 10 street protest in Bucharest that turned violent after a controversial intervention of the riot police, a new anti-government protest will be organized in Victoriei Square this Saturday, September 8.
This time, German pianist Davide Martello, also known as Klavierkuns, will also be present at the protest in Victoriei Square, where he will play several of his songs, according to information posted on the page of the Facebook event promoting Saturday's manifestation.
"Together with us from 19:00, there will be someone who has played his piano in many conflict zones around the world (Taksim Square in Istanbul, Bataclan, the Kiev Euromaidan or Afghanistan) - Klavierkunst - Davide Martello. It is important that we keep quiet in order to be able to listen to his songs for freedom and justice," reads the Facebook event's presentation. The protest is scheduled to start at 18:00.
There have been numerous anti-government street protests organized in Bucharest's Victoriei Square since early 2017, soon after the Social Democratic Party (PSD) won the parliamentary elections. People have been protesting against the justice changes proposed by the ruling coalition, as well as the government and other measures proposed or implemented by it.
Most recently, a huge protest that was also attended by many Romanians who live abroad was staged in Victoriei Square on August 10. This protest turned violent after the riot police used tear gas and water cannons against the protesters. More than 400 people were injured during these violent incidents and over 700 criminal complaints have been filed with the General Prosecutor's Office since then, the institution currently investigating these incidents.
The August 10 incidents were also a hot topic at the most recent meeting of PSD's Executive Committee at the beginning of this month, where Bucharest mayor Gabriela Firea asked for interior minister Carmen Dan's resignation. She argued that the interior minister was responsible for the gendarmes' brutal intervention against the protesters in Victoriei Square on August 10.
Irina Marica, irina.marica@romania-insider.com
(photo source: Inquam Photos / Alberto Grosescu)
Normal