Romania's swimming champion David Popovici to have his own NFT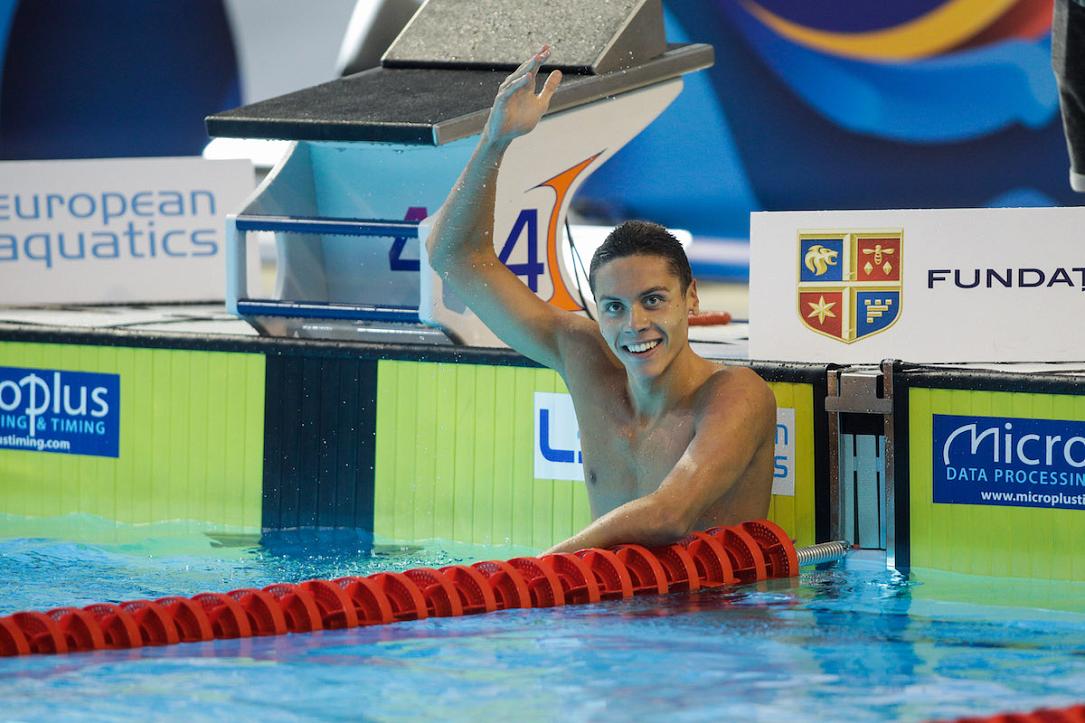 Romania's swimming champion David Popovici will have his own NFT named "ICONS of the Generational Circle," News.ro reported. It will be the first of a new collection to be launched by the Romanian Olympic and Sports Committee (COSR) and ICI Romania aimed at honoring outstanding figures of Olympic sports.
With the support of ICI Bucharest, COSR has created its own NFT collection called "The Generational Circle" NFT, which contains 119 NFTs.
"My first NFT is my personal way of honoring many of my heroes, iconic figures of Olympic sports, but also genuine role models of dedication and perseverance who can inspire younger generations to find their passion and become the champions of tomorrow, regardless of their chosen path. I am delighted to play a small role in launching the first government initiative of this kind, which proves once again, on the one hand, that Romania deserves its reputation as a country of innovation, and on the other hand, that passion can fuel evolution in any field: from sport to government," David Popovici said.
COSR, together with Agerpres, Romfilatelia and the Carol I Central University Library, is part of the innovative program developed by the National Institute for Research - Development in Informatics - ICI Bucharest.
According to the press release, the debut collection "is a recognition of the history of the Romanian Olympic and Sports Committee and the history of Romania's presence at the Olympic Games, realized virtually in the form of historical moments represented by NFTs."
COSR president Mihai Covaliu said: "We are happy to be among the first institutions in Romania to promote their values by launching an innovative collection. In collaboration with ICI Bucharest, we created a collection of 119 NFTs."
The ICI D|SERVICES platform, where the COSR NFTs will be accessible, will function similarly to an already existing NFT market. It will be launched on April 26 at the Palace of the Parliament in Bucharest, at the Critical Infrastructure Protection Forum - CIP Forum 2023.
irina.marica@romania-insider.com
(Photo source: Inquam Photos/George Calin)
Normal