Non-profit opens first sports therapy & paralympic training center for children with disabilities in Romania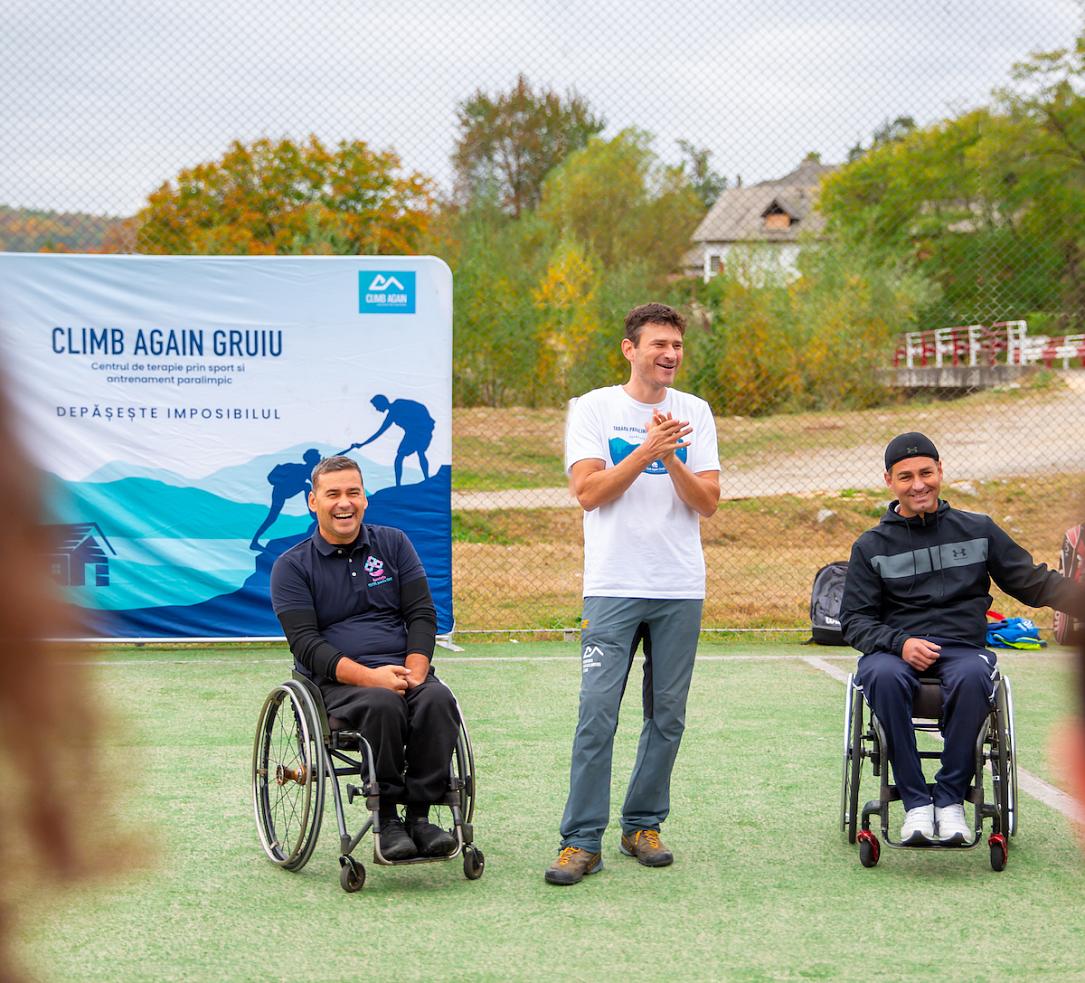 Local non-profit Climb Again recently inaugurated phase one of the first Sports Therapy and Paralympic Training Center for children with disabilities in Romania. Located in Gruiu, Argeș county, the project requires a total investment of EUR 1.5 million.
The new sports center covers a total area of 5 hectares, has a play and sports area of 5,000 sqm and is dedicated to children and young people with special needs. It is a therapeutic and sports space intended for different types of disabilities, accessible to hearing-impaired, blind or visually impaired children.
Some of the attractions of the new Climb Again Center include an adventure trail for children and young people with disabilities, which also contains a wheelchair-accessible zip line, rock climbing, glamping, kayak tours, tandem, single or handbike trails, table tennis, court tennis, ball sports, and martial arts.
The center can currently host 20 athletes, estimated to increase to 100 once the entire construction is completed. According to Climb Again founder Claudiu Miu, the plan is to complete the project by 2025.
"This center has been our dream since the first year of Climb Again when we saw what wonders climbing can do for children with disabilities. Climbing is an extremely effective therapy for children and youth with disabilities, but it also provides opportunities for socialization and networking between children with special needs and typical children, which are the basis of harmonious psychological development," said Claudiu Miu, founder of Climb Again.
"It is a center where athletes with disabilities can train in the best conditions so that they can, at some point, win Olympic medals. It is also a center where children and young people with disabilities will be supported through all these activities to discover their maximum potential and have an independent life," he added.
In his turn, Răzvan Nedu, former world silver medalist in paraclimbing, said: "It will become the best way to train for the World Championships or the Paralympic Games. The center will have the best facilities to help us achieve the best performance, and it's just the beginning. I never imagined that there could be something like this in Romania for athletes with disabilities."
The next phase of the construction involves a multi-purpose gym and several sports fields.
According to Climb Again, the main goals of the athletes who will train at the Sports Therapy and Paralympic Training Center are to participate in the Paralympic Games and, specifically for those who practice climbing, to climb the highest peaks in the world, the 7Summits.
Climb Again is a non-profit affiliated with the Romanian Mountaineering and Climbing Federation (FRAE), founded and led by Claudiu Miu, former Balkan climbing champion. Since 2014, it has been organizing free sessions of climbing therapy, physical therapy and psychological counselling for children and young people with disabilities. But its doors are also open to people who simply want to try climbing or Ukrainian refugees seeking a new activity.
irina.marica@romania-insider.com
(Photo source: Climb Again)
Normal