Romania's National Bank launches new gold coin in honor of former PM Iuliu Maniu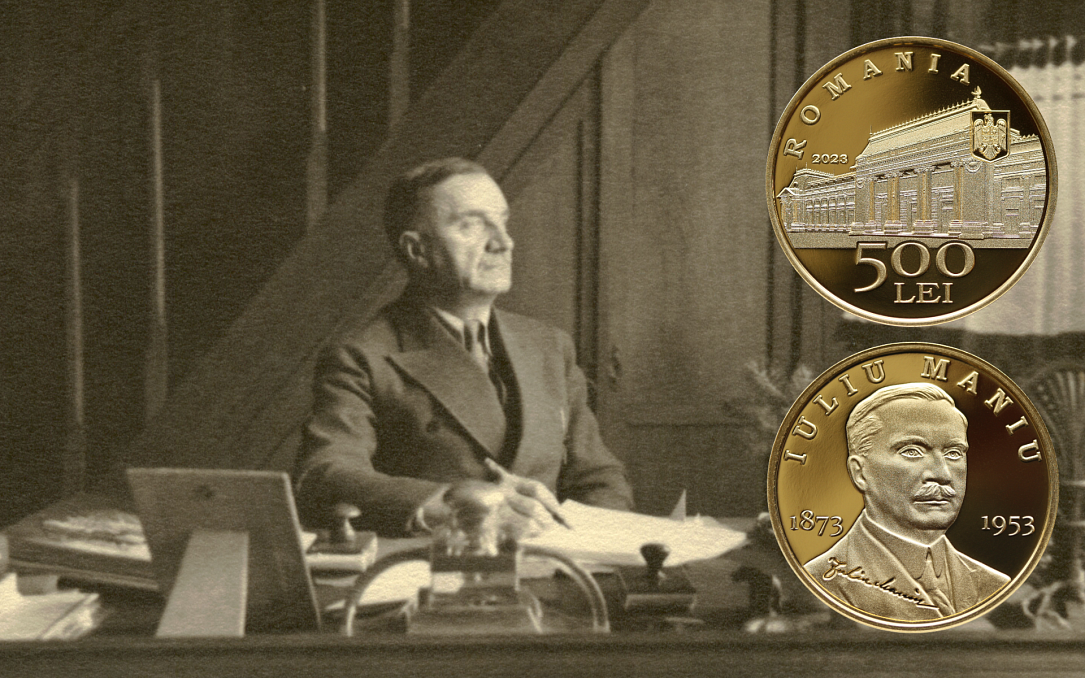 The National Bank of Romania (BNR) approved the newly-proposed gold coin worth RON 500 with the face of former prime minister Iuliu Maniu and the palace of the Assembly of Deputies in Bucharest during the interwar period imprinted on it. 
Marking 150 years since the birth of Maniu, considered a national hero, the national bank has put the gold coin into circulation, for numismatic purposes, through branches in Bucharest, Cluj-Napoca, Constanța, Craiova, Iași, and Timișoara.
Iuliu Maniu played an important role in unifying Transylvania with Romania in the 1910s and served as the country's prime minister between 1928 and 1933 and as the president of the National Peasants' Party. His life, however, was barred by controversies at the time. He spent the last six years of his life in the infamous Sighet Prison, where most political prisoners were jailed, for his strong anticommunism stance and died in custody. 
Each coin will be accompanied by a presentation leaflet and a certificate of authenticity, signed by the Governor and the Chief Cashier of the National Bank of Romania.
"The maximum mintage is 1,000 gold coins. The selling price for the gold coin, including the leaflet and the certificate of authenticity, is RON 14,500, VAT excluded," BNR said.
(Photos: Memorialsighet.ro & Bnr.ro)
Normal