Austria maintains its veto against Schengen expansion, Nehammer says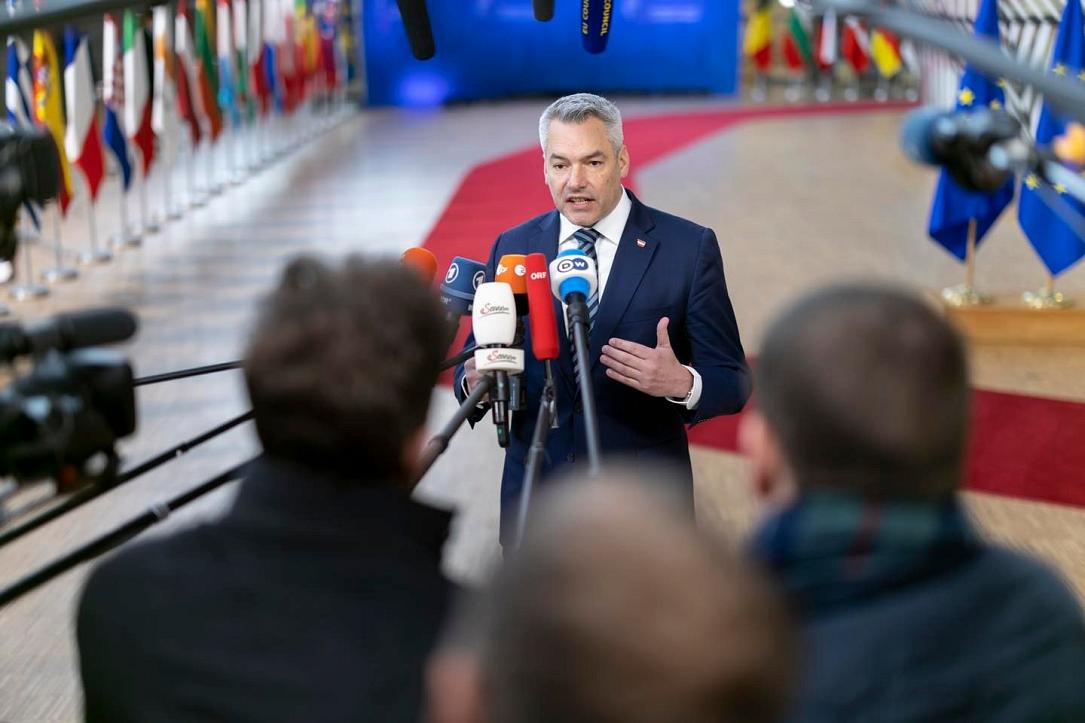 Austria will maintain its veto against the expansion of Schengen as long as the area "does not function," said chancellor Karl Nehammer ahead of a visit to Bulgaria.
Nehammer and interior minister Gerhard Karner traveled to the border between Bulgaria and Turkey on Monday. Before the visit, Nehammer called for "full support for Bulgaria and Romania and concrete measures from the European Commission to strengthen the protection of the EU's external border," according to the Austrian agency APA cited by Agerpres.
"As long as the Schengen Area does not function and Germany, for example, conducts border controls with other Schengen member states such as Austria, as many other European countries do, we cannot expand this area. Austria's veto remains, therefore, in force until the situation changes fundamentally," said chancellor Karl Nehammer.
Nehammer said that Bulgaria needed EU funds to build border protection and that asylum policy in the Union needed to undergo a major rehaul. "Bulgaria must be in the position to build a border protection as robust as Greece. For this, the necessary funds must be made available from the EU budget. We must press even harder on the brake in asylum, not only in Austria, but throughout Europe," the chancellor said.
The Austrian leader also said that the large number of migrants apprehended in Austria shows that the "Schengen system is non-functional," and that "as long as this system and the protection of external borders do not work, there can be no expansion." He also cited the fact that Bulgaria is left to defend its 240 km of border with Turkey alone, and that illegal border crossings are easy to do there, as shown by videos on social networks.
The European Commission has so far refused to provide funds for walls, fences, and barbed wire. Instead, funds have gone to support other types of border infrastructure. In December, the Commission stated that it is up to Bulgaria to decide what means it uses to protect its borders. European border agency Frontex has only around 137 employees in Bulgaria at the moment.
(Photo source: Karl Nehammer on Facebook)
Normal