Central Romania: Photo exhibition by British Barry Lewis opens at The Prince of Wales's House in Viscri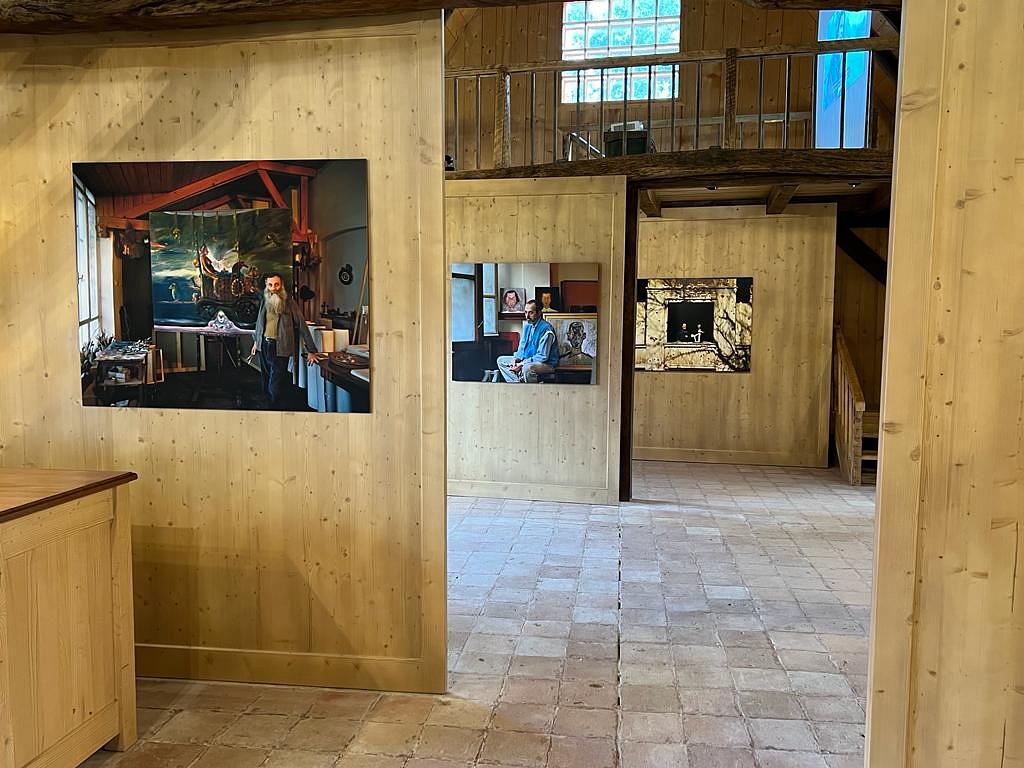 The Prince of Wales's House in Viscri, the famous village in Romania's Transylvania region, hosts a new temporary exhibition in its barn: a series of portraits of Romanian artists captured by the British photographer Barry Lewis in their workshops shortly after the 1989 Revolution. Among them are Ștefan Câlția, Horia Bernea, Marin Gherasim, Wanda Mihuleac, and Georgeta Năpăruș.
The exhibition is the third temporary display of this year's visiting season at The Prince of Wales's House in Viscri, which ends on October 31.
Barry Lewis visited Romania for the first time in the autumn of 1989 and travelled around Sibiu, Sighișoara and Copșa Mică while working as a photographer for the London publication Sunday Times Magazine, according to the press release.
"In 1990, I was approached by Life Magazine to return to Romania as soon as possible, and thus I arrived, again, in Bucharest on January 6 to photograph and document the difficult birth of a new country," the artist recalled.
Meeting Romanian artists during the visit, he decided to photographically document a material focused on their experience and creative work. Therefore, in the summer of 1990, together with the writer Sally Richards, he continued to visit the workshops of Romanian artists, photographing them next to their works and writing stories about their lives and work.
"Conditions throughout the country were desperate, and it was a real privilege to visit studios and see the outstanding work around the country. The art community seemed to have been fortified by the adversities they had faced," Barry Lewis said.
Raluca Grigore, administrator of The Prince of Wales's House in Viscri, stated: "'Return to Romania 1990' brings to the forefront the stories of either well-known or undeservedly forgotten Romanian artists, in a moment of deep structural changes, generalized effervescence and maximum hope. Each artist was captured in a setting of his own, self-defining; therefore, the portraits are equally self-portraits."
The 14 photos were selected from a larger collection, printed in large sizes and accompanied by explanatory texts by the Piscu School team - Virgil Scripcariu, sculptor, and Adriana Scripcariu, art historian, who were joined by the writer Cosmin Manolache and the graphic designer Alexandru Șchiopu.
The reconverted barn of the house at Viscri 163 also hosts the permanent exhibition "The Transylvania Florilegium."
irina.marica@romania-insider.com
(Photo source: The Prince of Wales's House in Viscri)
Normal