Writer finds stolen Picasso under rock in Romania's Danube Delta after tip-off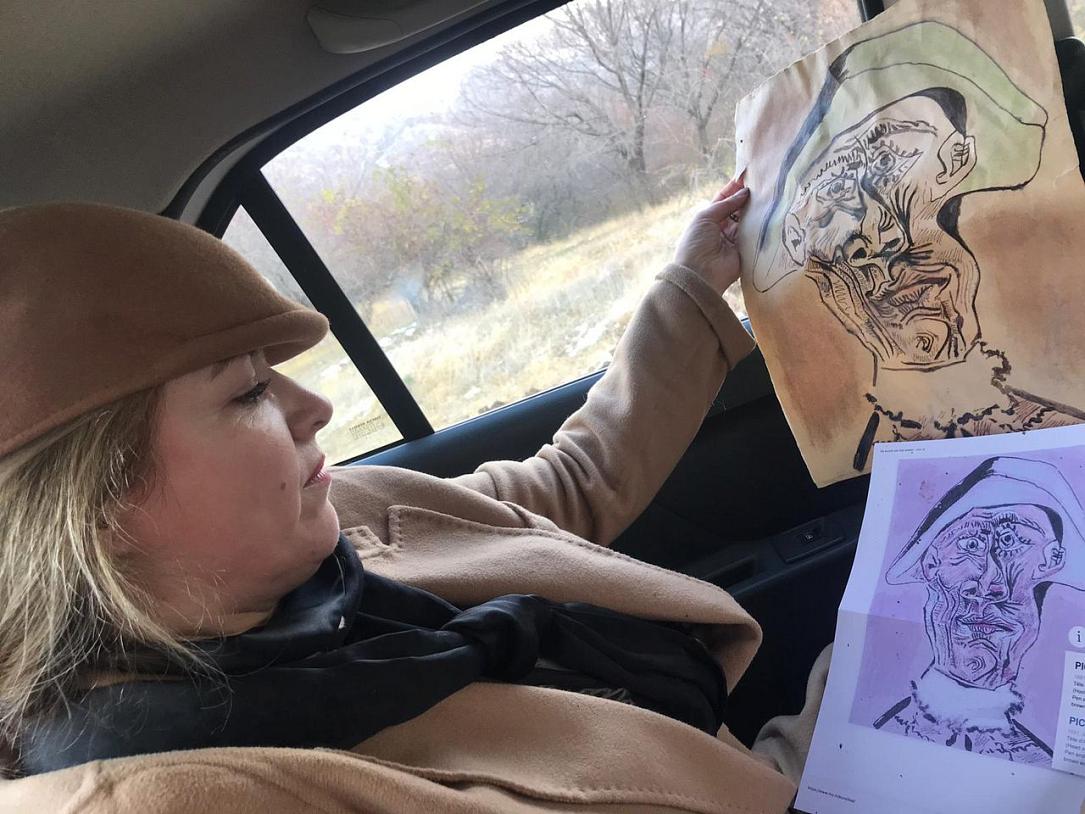 Mira Feticu, a Romanian-born writer living in the Netherlands says she may have found one of the paintings stolen in 2012 from the Kunstahl Museum in Rotterdam after being tipped off about the painting's location in Romania, according to the Dutch media. The painting is believed to be Picasso's Harlequin Head, one of the seven painting stolen from the Kustahl by Romanian thieves in 2012.
Update: Miraculous Picasso recovery in Romania, a publicity stunt
Mira Feticu, who wrote a novel about the museum heist, which was published in 2015, said she received an anonymous letter, some ten days ago, indicating the location where the painting was hidden. She called a detective in Rotterdam, who had helped her with her book, but he didn't get back to her. So, she decided to go after the painting together with another Dutch writer, Frank Westerman, even if they doubted that the they would find anything.
"When I arrived at the address, I immediately started searching in the bushes. When I turned a stone around, I felt something was lying underneath; it turned out to be a package wrapped in plastic that contained the painting. We carefully opened it in the car and compared it with a print. When I saw it, I could cry. I am not an expert, but it looked like the Picasso. I think it belongs to the Netherlands, so I immediately delivered it to the embassy in Bucharest," she told nrc.nl.
The Dutch Embassy then notified the Romanian authorities.
Romania's anti-organized crime directorate DIICOT started an investigation. "DIICOT is investigating the circumstances in which a Picasso painting with an estimated value of EUR 800,000 was found on Saturday evening in Tulcea county. The painting, which is part of a batch of 7 paintings stolen in 2012 from a Dutch museum, is in the Romanian authorities' custody and will be expertized," DIICOT announced in a press release.
Two Romanians, Radu Dogaru and Adrian Procop, broke into the Kunstahl in October 2012 and stole 7 paintings by Pablo Picasso, Henri Matisse and Claude Monet. The value of the paintings was estimated at over EUR 18 million. They brought the paintings to Romania and hid them at Dogaru's home in Caracaliu village, Tulcea county. Dogaru's mother said during the investigation that she first buried the paintings and then burned them in a stove.
Pricop, Dogaru and four accomplices were tried and sentenced to jail in Romania, in 2014. Pricop and Dogaru got six years of jail time each.
Art heist of the century ends up in ashes: EUR 18 mln worth of famous paintings stolen from Dutch museum burned in countryside stove in Romania
Romanian thieves in Dutch museum heist used screwdriver to break in, analysis of evidence that paintings were burned ongoing
(Photo source: Frank Westerman on Facebook)
Normal