Vodafone Romania ups customer base, service revenues in Q3 2016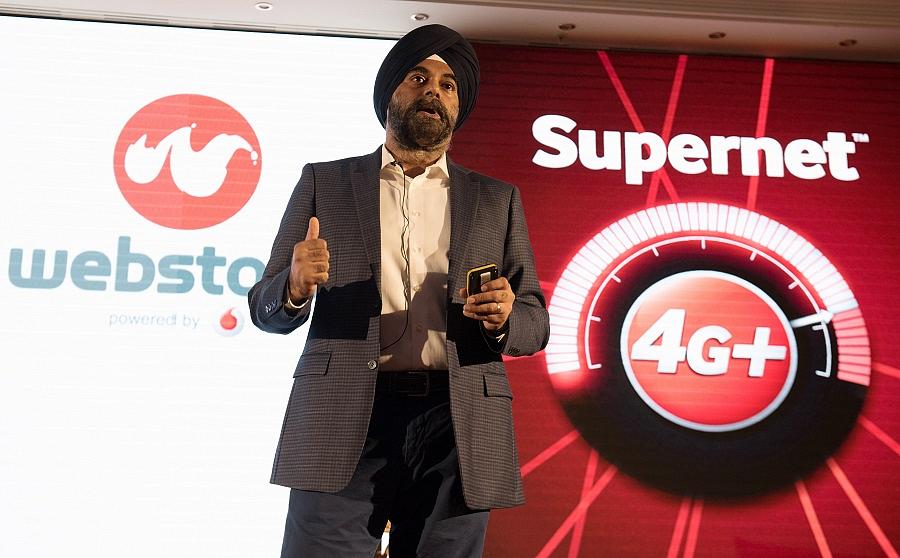 Vodafone Romania reported EUR 178.7 million in service revenues for the financial quarter ended December 31, 2016 (Q3 2016), up 2.8% on an organic base against the same period of 2015. The company's mobile ARPU (average revenue per user) stood at EUR 6.2 during the same period.
The operator had 9.45 million customers (mobile, fixed voice, and Internet of Things) at the end of 2016, representing an increase of 355,587 users compared to December 2015. Out of the total number of customers, 8.76 million were mobile services customers. The company's mobile postpaid customers represented 41% of its total mobile base at the end of 2016, while prepaid customers accounted for 59%. The mobile prepaid base decreased by 0.1 percentage points compared to Q3 2015.
Data usage went up by 107% in Q3 2016, compared to the same period of previous year, driven also by the higher smartphone penetration that increased by 3.9 percentage points in Q3 2016, compared to the same period of 2015.
The company's financial year begins April 1 and ends March 31, the following year.
"Supernet 4G+ proved once again to be the most trustworthy network in the country, by obtaining two very important recognitions: The Best in Test certification from the independent auditor P3 communications for data and voice services, for the third year in a row, and The Fastest Mobile Network award, by Speedtest by Ookla, the world's most popular internet test. In the services area, we continued to innovate and focused on allowing our customers to enjoy more the superior quality of our network, by providing exclusive quality content through the online video and music streaming service 4GTV+ and by introducing another premiere on the market, unlimited access to social media," said Ravinder Takkar, President & CEO of Vodafone Romania.
In September of last year the company launched 4GTV+, a video and music streaming service, and a new partnership for the Romanian market with Internet television network Netflix. Vodafone's top competitors Orange Romania and Telekom Romania both have TV services, both online as well as through cable.
Vodafone also introduced its Supernet 4G+ internet service in Romania, last year, which offers higher data download speeds for compatible smartphones.
editor@romania-insider.com
Normal