PM says regional summit hosted by Romania was used in internal political games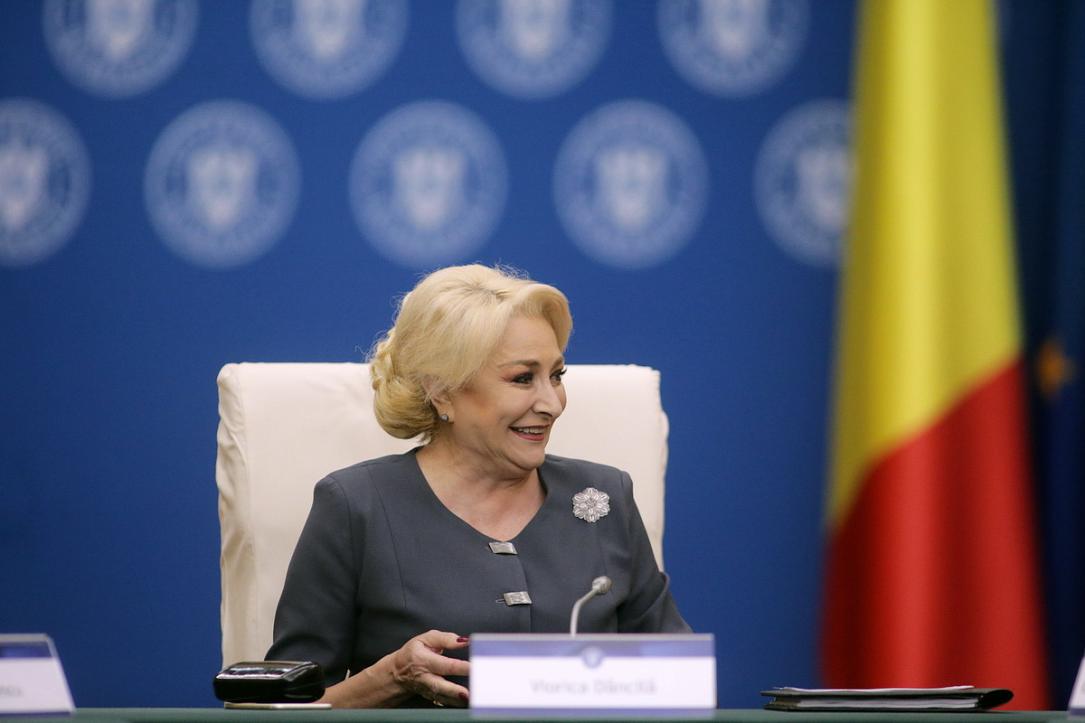 The Three Seas Initiative summit, which took place in Bucharest at the beginning of this week, was "politicized in a totally irresponsible and unethical way" and was used in internal political games, prime minister Viorica Dancila said on Tuesday, September 18, at the beginning of a government meeting.
Viorica Dancila was not included among the participants at the summit, which brought to Bucharest leaders from 12 countries in the Central and Eastern European region, as well as other important guests such as European Commission president Jean-Claude Juncker and U.S. Secretary of Energy Rick Perry.
The prime minister said the government had prepared six projects for this summit and was ready for the event.
"Unfortunately, this international meeting was politicized in a totally irresponsible and unethical way. Winning electoral capital should not take priority over Romania's economic interests. It is regrettable that such events and state institutions are being used in political games, events that should promote Romania and not have personal stakes, events which are often used to the detriment of Romania's public interests, bringing image costs for our country," Dancila said.
She also said she was expecting the organizers to involve all institutions in this event and bring everyone to the table so that "we can show unity in front of international partners."
Viorica Dancila wanted to welcome EC president Juncker at the airport on Monday evening when he arrived in Bucharest for the Three Seas Initiative summit, but she missed the meeting. She arrived at the Baneasa Airport just as the motorcade provided by the Romanian authorities to the EC official was leaving.
The government said the Romanian prime minister was not late at the rendezvous, the reason for this unfortunate event being the fact that the EC president arrived earlier than planned and that the secret service in charge with the protection of dignitaries – SPP took him from the aircraft's scale straight to the hotel.
Moreover, after this incident, Dancila asked the government's Secretariat-General a detailed report on how the government's Protocol prepared and organized this meeting at the airport. She also requested the transport minister Lucian Sova a report on the information the Baneasa Airport's management had about the flight schedule and what information they sent to the government. Moreover, she requested a "rigorous analysis" of how the SPP handled the organization of this meeting.
However, the Romanian prime minister managed to meet with the EC president on Tuesday, September 18, at the Baneasa Airport, just before Juncker's departure.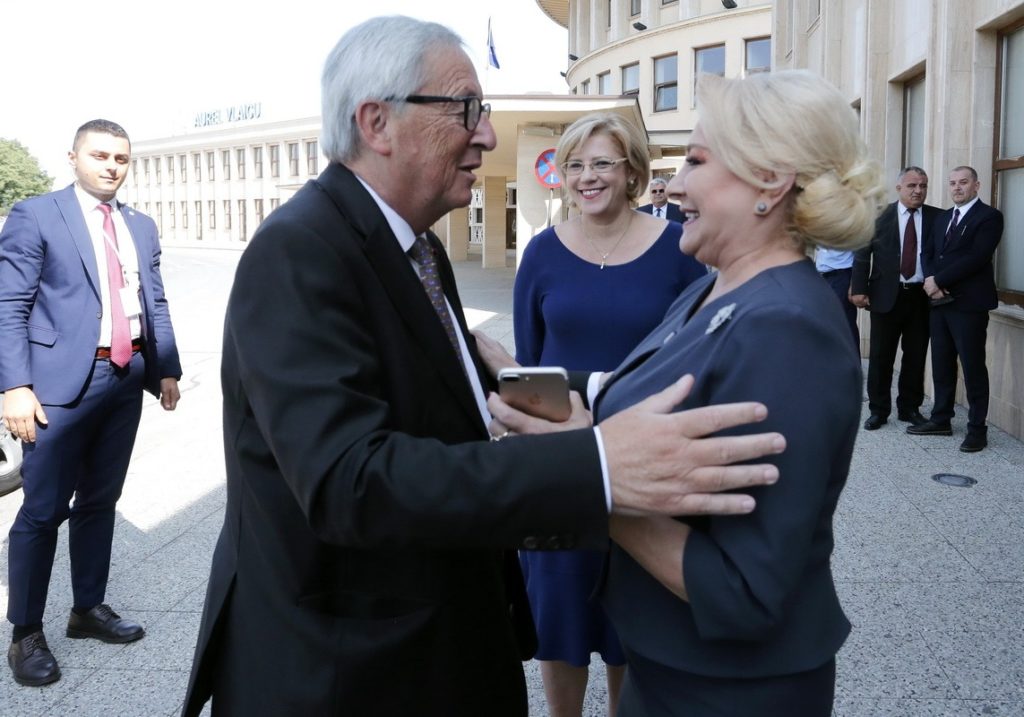 Photo source: Gov.ro
The talks mainly focused on the preparation of next year's Romanian Presidency of the Council of the European Union, according to the Romanian government.
EC president at summit in Romania: Investments make no sense without rule of law
Irina Marica, [email protected]
(Opening photo source: Gov.ro)
Normal