Update: Romanian PM misses airport rendezvous with EC president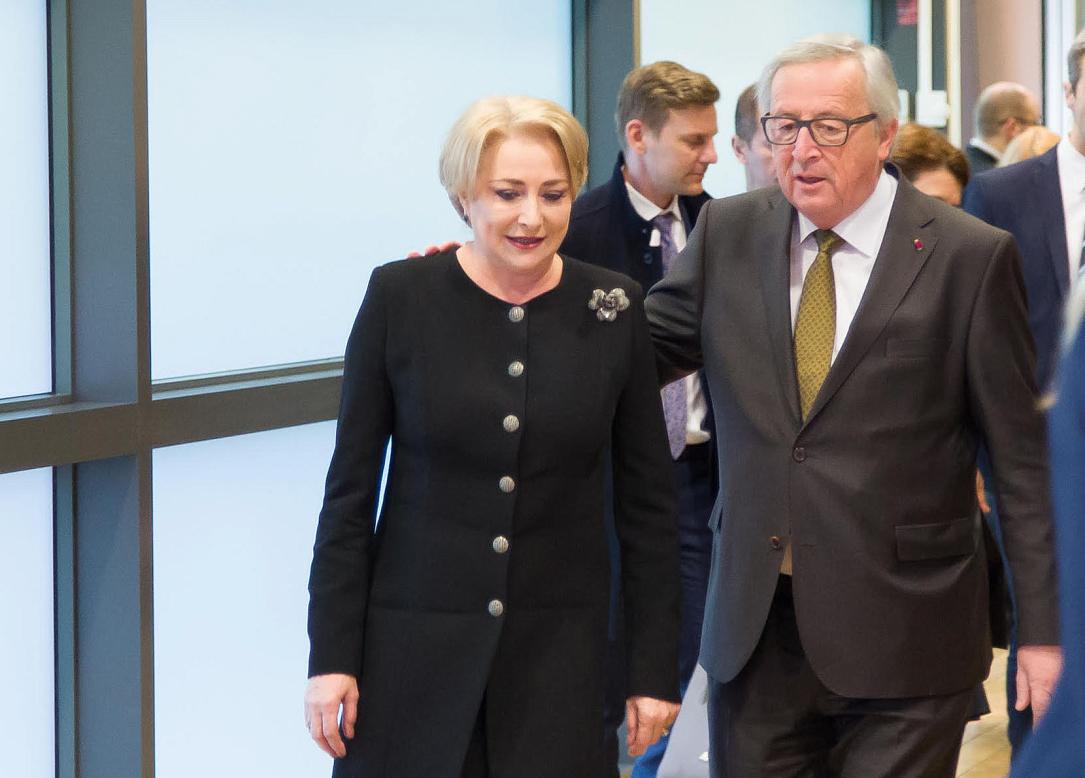 Romanian prime minister Viorica Dancila missed a meeting at the airport with European Commission president Jean-Claude Juncker on Monday afternoon. The EC official came to Bucharest to participate at the Thee Seas Initiative summit, where he will hold a speech on Tuesday.
Update: Viorica Dancila and Jean Claude Juncker may still have a meeting on Tuesday, as the EC president wouldn't want the missed rendezvous to be considered a hostile gesture from his part, according to G4Media.ro.
The Romanian PM was apparently the one who insisted to welcome Juncker at the airport and have a brief meeting. However, she arrived at the Baneasa Airport just as the motorcade provided by the Romanian authorities to the EC official was leaving, according to G4Media.ro.
The Government issued a statement on Monday evening saying that the prime minister was not late at the rendezvous with Junker as his plane was expected to land at 18:30 and Dancila arrived at the airport at 18:00. The Government's representatives also said that Junker's flight arrived earlier than planned and that the secret service in charge with the protection of dignitaries – SPP took the EC commissioner from the aircraft's scale straight to the hotel.
Dancila gave up SPP's services earlier this year due to an alleged involvement of the service in political conspiracies against the ruling party.
SPP representatives answered to the Government's statement saying the service only followed Juncker's request to leave the airport.
Former Romanian president Traian Basescu commented this episode saying that it shows Juncker doesn't respect the Romanian PM and the current Government anymore, which is probably due to the letter Dancila sent him after the violent incidents during the August 10 protest in Bucharest, according to Digi24.ro.
The Romanian PM wrote to the EC president saying that the protest was an attempt to remove her cabinet by violent means, an excuse that the Government and ruling party used for the brutal intervention of the gendarmes against the protesters in the square.
The Romanian PM has had two official meetings with Juncker in Brussels this year, one in February and one in July. The opening photo is from the February meeting.
(Photo source: Gov.ro)
Normal