Romanian PM meets King of Spain, talks include Romania's 2019 EU Council Presidency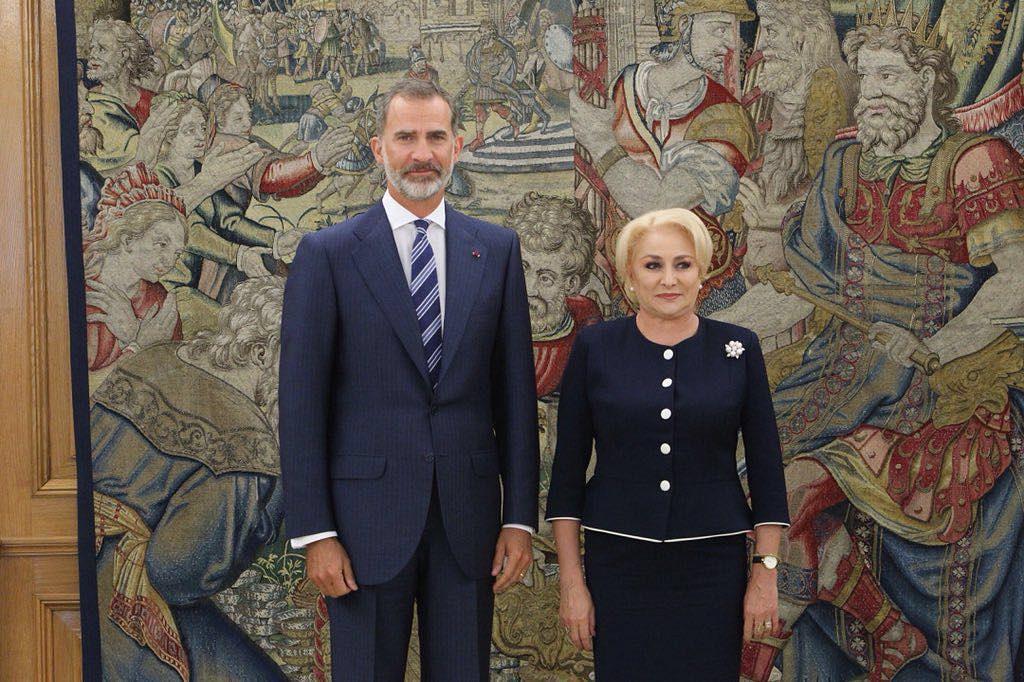 Romanian prime minister Viorica Dancila had an audience with His Majesty King Felipe VI of Spain on Thursday, September 6, during her two-day working visit in Spain. The two discussed the Romanian-Spanish relations, Romania's upcoming presidency of the EU Council, as well as the good integration of the over one million Romanians living and working in Spain.
"The Romanian prime minister and His Majesty evoked the privileged relationship between the two countries geographically positioned at the extremes of the European continent. At the same time, they highlighted the excellent level of relations between Romania and the Kingdom of Spain at the political and sectoral level, especially the economic and human level, in the context of the good integration into the Spanish society of the over one million Romanians living and working in this the country," reads a press release from the Romanian Government.
Viorica Dancila also appreciated that Spain is a true model at European level in terms of citizen integration, both at governmental level and in society, the same press release said.
The Romanian PM and the King of Spain also talked about the Romanian presidency of the EU Council in the first half of next year, including aspects related to the preparations and priorities of Romania for this mandate. In this context, Viorica Dancila "underlined the opportunity to deepen the collaboration between Romania and Spain on the main topics of the European agenda, to generate positive results for the European Union, the Member States and citizens through joint efforts." She also stressed that Romania's major goal for the future of Europe is the unity and cohesion of the European project, as Romania wants "a Europe built on fundamental principles and values, generating prosperity, security and stability."
Viorica Dancila also had a meeting with her Spanish counterpart Pedro Sánchez on Thursday. They talked about the "excellent economic cooperation" of the two countries and ways to expand this cooperation, as well as the possibility of organizing a joint government meeting. They also signed two memorandums of understanding, which allow the development of joint projects in areas such as defense and modernization of public administration.
Romania will spend EUR 60-80 mln for EU Council presidency
Irina Marica, [email protected]
(photo source: Gov.ro)
Normal