News from Companies
Verita International School organizes the "Mantle of the Expert", 2nd edition - Training for teachers that inspires motivation for learning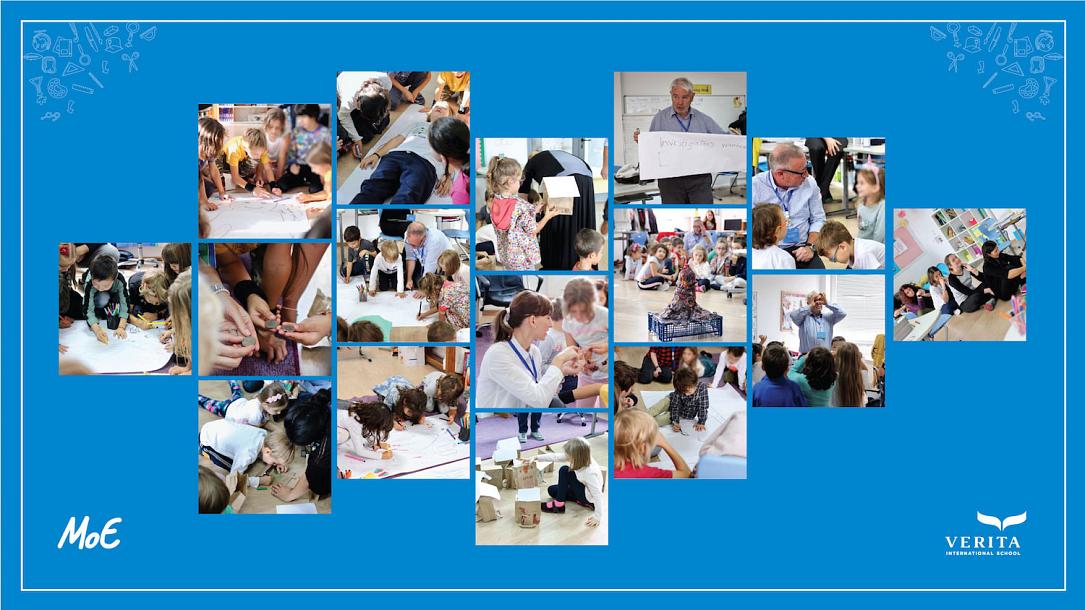 Verita International School is thrilled to extend an invitation to educators who are eager to adapt to the demands of the new millennium for the second edition of the Mantle of the Expert (MoE) - Training for teachers. This event, led by expert British trainers Richard Kieran and Luke Abbott, will be held on November 21-22, 2023 at the Verita campus in Bucharest, Romania. MoE is a creative and collaborative approach to education. It immerses teachers and students in a fictional context, allowing them to explore the curriculum together, fostering a deeper understanding of subjects and enhancing critical thinking.
Always committed to better serving children's educational needs, Verita International School opens its doors to learning for adults as well, offering a limited number of teachers from other schools and organizations - both experienced and new to MoE - the opportunity to access this practical course. The British trainers headlining this special event bring with them a wealth of experience in leading and nurturing teams of enthusiastic teachers. Mantle of the Expert represents a teaching methodology adapted to modern times, sparking the curiosity of children and their intrinsic desire to learn.
For students, it encourages imagination, fosters divergent thinking, and creates a safe space for taking intellectual risks. It builds confidence and promotes ownership of their own learning. For teachers, it makes curriculum delivery engaging, tailors learning experiences based on student interests and supports strong classroom communities.
The training includes in-class observations of MoE lessons delivered to diverse groups of children, from Reception to Year 6 (4-11 years old). Each MoE lesson is followed by a debrief session, allowing attendees to reflect on their observations. The two days of training include two training sessions, four classroom observations, four debrief sessions, and a session on the introduction to SEE Learning (Social Emotional and Ethical Learning).
Interested participants are required to complete this registration form. The registration fee is €480 per attendee. Invoices will be provided, and payments will be made via bank transfer. The registration deadline is November 20th, 2023.
Verita International School is a leading international educational institution committed to providing a dynamic and engaging learning environment for students from diverse backgrounds. Our mission is to nurture curious, responsible, and compassionate global citizens through innovative and inquiry-based education, empowering students to become lifelong learners and make a positive impact on the world.
Brief Presentation of the MoE trainers
Richard Kieran is in his third decade of teaching. Eighteen of these have been as a Head teacher. He currently leads Woodrow First School in the UK, serving an area of profound disadvantage. The school is acknowledged as a training school for its work using Mantle of the Expert (an approach that blends drama and inquiry). He is adamant children will have a meaningful voice in their schooling. Richard has worked with teachers and children in schools across the UK, Europe and the Middle East as well with Universities. He has led teacher education exchange projects in Palestine and taught for five years at a Summer School for drama teachers in Jordan.
He is at his happiest in the classroom asking questions he doesn't know the answers to, constructing narratives and stories with children as well as working alongside the incredible team at Woodrow First School.
Luke Abbot for his MA under Dorothy Heathcot in 1980. His was the first cohort specialising in Mantle of the Expert and he was so inspired he made it his mission to promote and disseminate the approach wherever he went for the rest of his career. A role not just important but essential for the development and success of the work. Without Luke, his exceptional energy and dedication, 'Mantle of the Expert' would not have reached today's resonance and wouldn't have brought joy to so many teachers and children from all around the world.
Luke is more than a guardian or a guide, he is himself a pioneer – a ranger who started by following the path but has since, through his own genius, uncovered and mapped undiscovered terrain. Luke is a once in a generation teacher, himself a giant, not one that overwhelms or looks to rule and dominate, but a generous giant, who wishes to share from the experience gained in decades of work and research.
*This is a Press release.
Normal