Business Views
Ulli Schuhmacher, Managing Director Heberger Romania: We want to set the benchmark for how residential projects should be built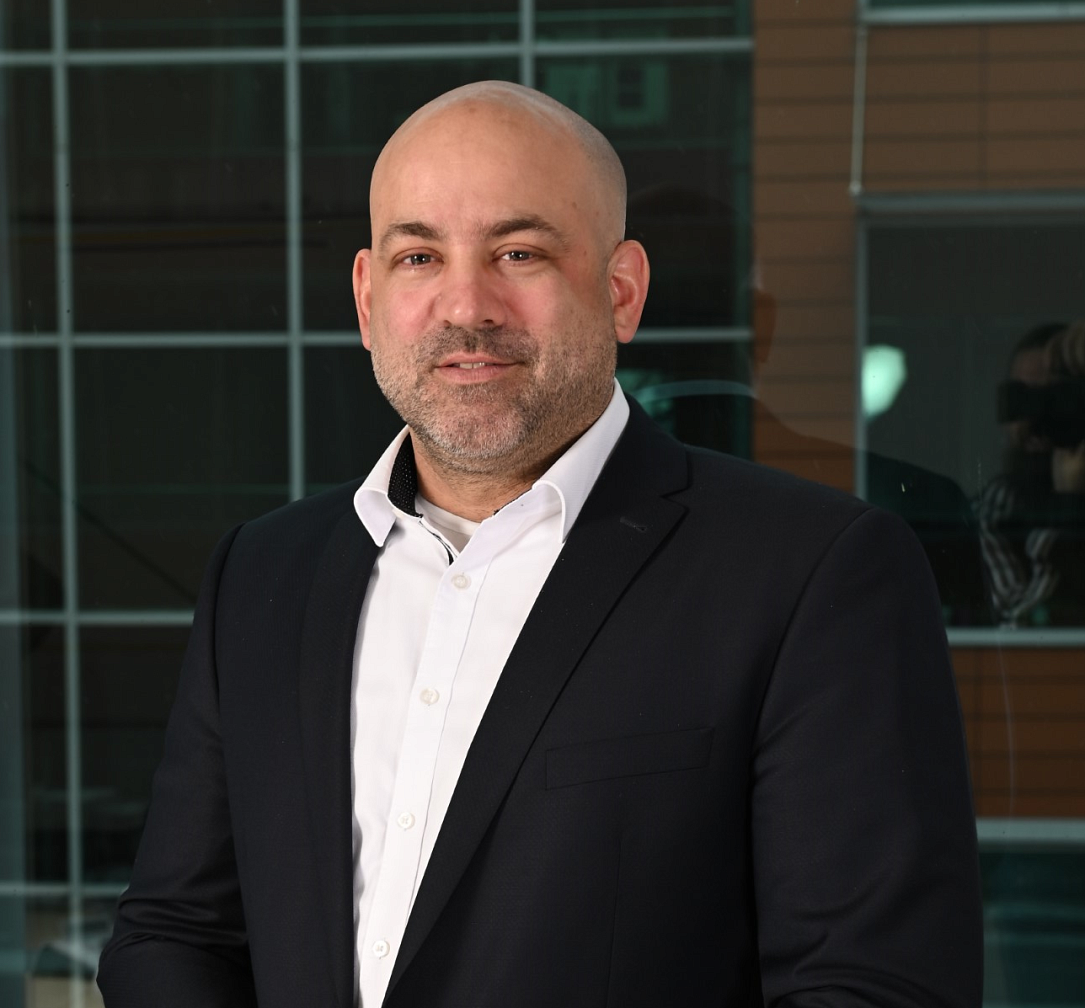 Ulli Schuhmacher, Managing Director Heberger Romania, talks in this interview about the company's evolution in the local construction market and how it is looking to bring new standards on the luxury residential segment with its first boutique project in Bucharest.
Heberger Romania, the local subsidiary of the Heberger Group Germany, has recently made the step from constructor to developer with the Pipera Eins project, a luxury real estate development located in one of Bucharest's most exclusive areas – Pipera.
The company has been active in Romania for almost 20 years, during which it has carried out reference projects for clients in the office, logistics and industrial, retail and residential segments.
"We have built some of the most renown office buildings in Romania, with a focus on quality and durable details, combined with state-of-the-art technical solutions," says Ulli Schuhmacher, Managing Director of Heberger Romania.
Recently, the company decided to use its whole experience as a contractor and develop its first luxury residential project, with modern architecture and high-quality materials, to provide residents with the German standards of living.
The project incorporates sustainable solutions, such as heat pumps and photovoltaic panels, to lower the impact on the environment and provide the residents with low operating costs in the long-term.
"We aim to provide the highest living quality with lowest possible operating costs," says Ulli Schuhmacher.
In this interview, Ulli Schuhmacher, Managing Director of Heberger Romania, talks about:
Heberger's activity in Romania
Recent trends in the Romanian construction market
Heberger's decision to start its own residential development
Sustainable solutions used at the Pipera Eins project
Please tell us a few things about Heberger's activity in Romania. How long has the company been in the local market and what are some of its operational highlights?
Ulli Schuhmacher: Heberger Romania, initially Heberger Constructii, has been active as a general contractor since 2004. It was founded as a 100% subsidiary of the Heberger Group Germany, a medium-sized company that provides individual project development, planning and implementation of maintenance-friendly high-quality constructions.
We have built some of the most renown office buildings in Romania, with a focus on quality and durable details, combined with state-of-the-art technical solutions.
Our portfolio includes projects such as Bucharest Business Park, one of the earliest modern office buildings in the Romanian capital, delivered in 2005, as well as brand-new projects such as the Millo Office Building and Tandem Office Building, delivered in 2021 and 2022.
We have also been active outside Bucharest with a regional presence in Cluj-Napoca, Timișoara and Sibiu, where we have delivered office as well as industrial and logistics facilities.
What are the primary services offered by Heberger in Romania and what is the profile of your clients?
Ulli Schuhmacher: We offer the whole range of design, planning and building services. We take on early concepts and transpose them into technical project (PTh) and execution detail (DDE) documentation at international standards, and then we implement the projects.
Simply put, we transfer our clients' vision into reality - turnkey.
In Romania, we have been working with a wide range of customers in the office, residential, industrial and commercial sectors, both local and international.
We strive to earn our clients' trust and loyalty, and build long-term partnerships, which is why many of our customers return to us with new projects.
How has the construction market evolved in Romania in recent years and what kind of challenges have you been facing?
Ulli Schuhmacher: Overall, the quality of new construction projects has risen significantly compared with the early years of 2000, when we entered the market. The developers and customers are striving to meet the highest international standards in terms of sustainability, energy efficiency, wellbeing, which also pushes contractors to use the best available materials and technologies.
Meanwhile, the lengthy authorization processes and bureaucracy unnecessarily delay the start of new development projects, hindering investments and putting construction companies under pressure due to lack of predictability.
Another major challenge is the lack of qualified personnel in construction, a widespread phenomenon in Romania.
Heberger Romania has recently started to develop its own residential project in the closest area of Bucharest – Pipera Eins. What has determined you to make the step from contractor to developer?
Ulli Schuhmacher: We feel that someone has to set the benchmark for how residential projects should be built in Romania. This is the main goal of our project. No shortcuts! Through this project, we aim to provide the highest living quality with lowest possible operating costs. To reach these goals, we will incorporate sustainable technologies such as soil-water heat pumps combined with PV panels.
What type of clients is Heberger targeting with the Pipera Eins project?
Ulli Schuhmacher: We target whoever wants to escape the stress of the city once closing the door to their apartment. Our sound insulation is high-end.
What are the features of the Pipera Eins project that you think will differentiate it from those of your competitors in this niche?
Ulli Schuhmacher: Our concept combines energy efficiency with long-lasting material choices. We want to offer our customers the opportunity of a long-term investment with the smallest possible service and maintenance effort.
Nowadays, residential developers are focusing more and more on sustainability and solutions to reduce energy consumption and make their project more eco-friendly. What sustainable solutions are you using in this project?
Ulli Schuhmacher: As I've mentioned, we are using soil-water heat pumps to reduce heating costs, photovoltaic panels to reduce energy costs. We are also integrating a rainwater collection system for gardening.
The heat pump system is using geothermal energy extracted from the soil by several 100-meter deep boreholes to provide hot water as well as heating and cooling for the entire building in a highly efficient way.
The apartments are equipped with floor heating and cooling units which are controlled by advanced technology that allows temperature adjustment in each room.
Our range of sustainable solutions also includes ventilated façade with high thermal resistance and lime plastering for natural humidity control of moist content in air.
Also, our underground and exterior parking also have infrastructure for charging electric cars.
What about the customers – are they more interesting in sustainability or price? And how can the sustainable solutions you use help clients save costs in the longer term?
Ulli Schuhmacher: The customers we are targeting are mainly interested in quality. They understand that sustainability also comes with lower costs. Our energy efficiency concept helps our customers save money every month. In fact, the higher the energy prices go, the more benefits our buyers will have in the long term.
What trends do you see in the luxury residential market in Romania in the following years?
Ulli Schuhmacher: First of all, we expect an increase in the quality of the design for new luxury residential projects. Also, the focus will move to providing an easy and efficient operation of a high-quality finished space for an overall extraordinary living experience.
Do you plan to start other developments in Bucharest and have you got plans to expand to other cities in Romania?
Ulli Schuhmacher: We are already working on the next concepts and we will bring them to the market as soon as they are ready.
Ulli Schuhmacher is a civil engineer with an extended experience in different construction domains. He has been active in the Romanian market since 2004 and has been managing director of Heberger Romania since 2019.
*This interview was edited by Romania Insider for Heberger Romania.
Normal