U.S. Ambassador: 30,000 NATO troops to participate in large-scale military drill in Romania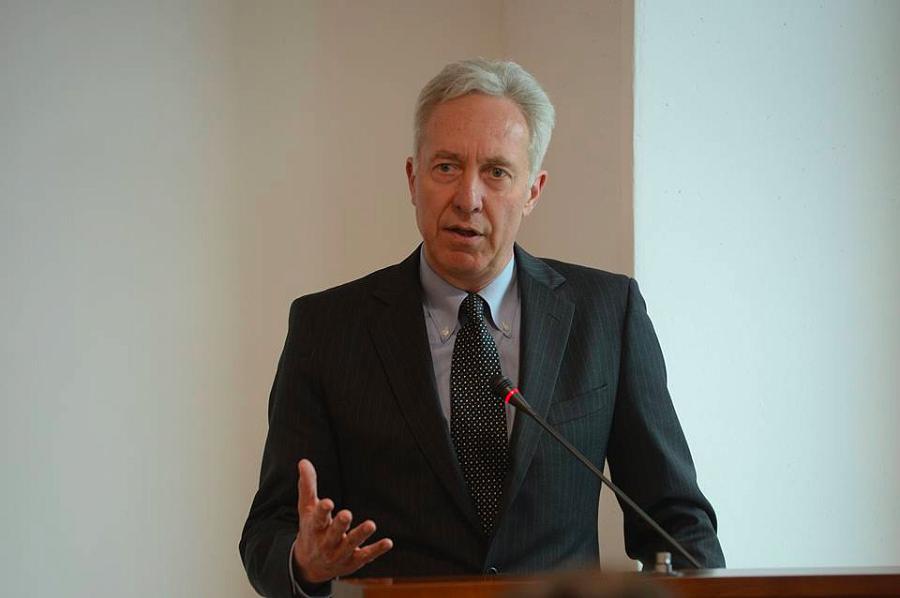 Romania will host a large-scale military exercise in July, which will bring together some 30,000 troops from NATO member states, U.S. Ambassador Hans Klemm said on Tuesday, reports local Agerpres.
He made the announcement in Bistrita, where he attended the inauguration of the American Shelf at the George Cosbuc County Library.
The Ambassador also talked about the good relations between Romanian and American armies.
"Not only that we have a close relationship of friendship between Romania and the United States, but we also have a strategic partnership and are allies in NATO. The Romanian and U.S. soldiers have a very close cooperation. Last year there were about 180 joint drills and training exercises, which means that every two days our troops, members of the Air Forces, the Army, and the Special Forces have trained together," Hans Klemm said.
In early-March, Romanian and American troops participated in a joint training at the Mihail Kogalniceanu air base in Romania. The drill included loading maneuvers and assault operations with helicopters, as part of the US commitment in ensuring NATO's eastern flank, under Operation Atlantic Resolve.
Some 500 American soldiers with tanks come to Romania
Irina Popescu, irina.popescu@romania-insider.com
Normal