Timisoara included in Time Magazine's 2023 list of world's greatest places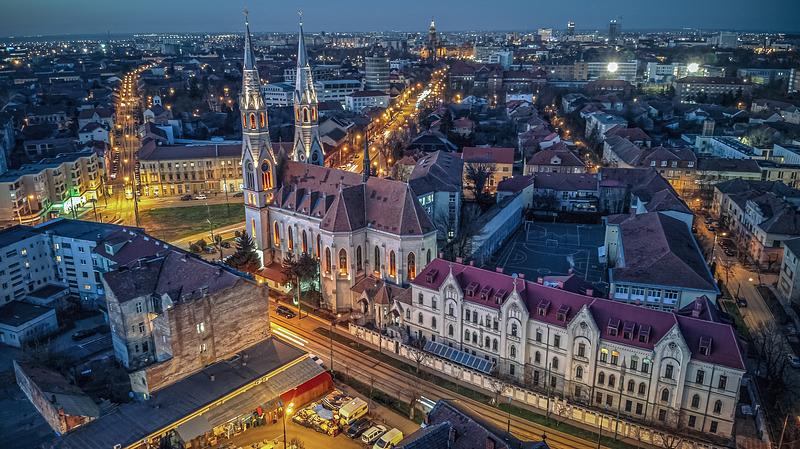 The Romanian city of Timisoara has been named one of the greatest places in the world, alongside cities such as Barcelona, Naples, or Washington, in a 2023 ranking compiled by Time Magazine.
"Dotted with ornate Secessionist and Viennese-style architecture, in renewed splendor after sweeping restorations, Timisoara has a multiethnic fabric that is also reflected in its cuisine. The growing Italian community revels at top favorite Le Monelline, whose authentic Emilia-Romagna homemade pastas honor owner Mauro Monelli's childhood and his nonna's recipes. Walkable and navigable yet again following the overhaul of Bega Canal, Timisoara is committed to sustainability, introducing new electrical buses, extra charging stations, and setting up the largest forest park in the country," notes the Time Magazine article regarding the city.
"Timisoara has officially made it to the ranking of the greatest places in the world for 2023 according to the legendary Time Magazine. It is on this list alongside cities such as Barcelona, Naples, Washington DC, or destinations such as the St. Moritz ski resort or Yosemite National Park," said Timisoara's mayor Dominic Fritz on Facebook.
"As citizens of Timisoara, we are proud that our city has made it to this select list and we are happy to represent a part of beautiful Romania on the international stage," he added.
"The first city on mainland Europe to introduce electric street lighting in 1884 is celebrating with a wealth of concerts, exhibits, and festivals under the slogan "Light up your city!" A vertical, illuminated garden by Barcelona-based MAIO Architects will grace Victory Square, where, in 1989, the sparks of the Revolution ignited against Ceausescu's regime," the Time article highlights.
Timisoara holds the title of European Capital of Culture this year.
(Photo source: Lazar Adrian Catalin | Dreamstime.com)
Normal