Teenagers vandalize ten tombstones in Bucharest Jewish Cemetery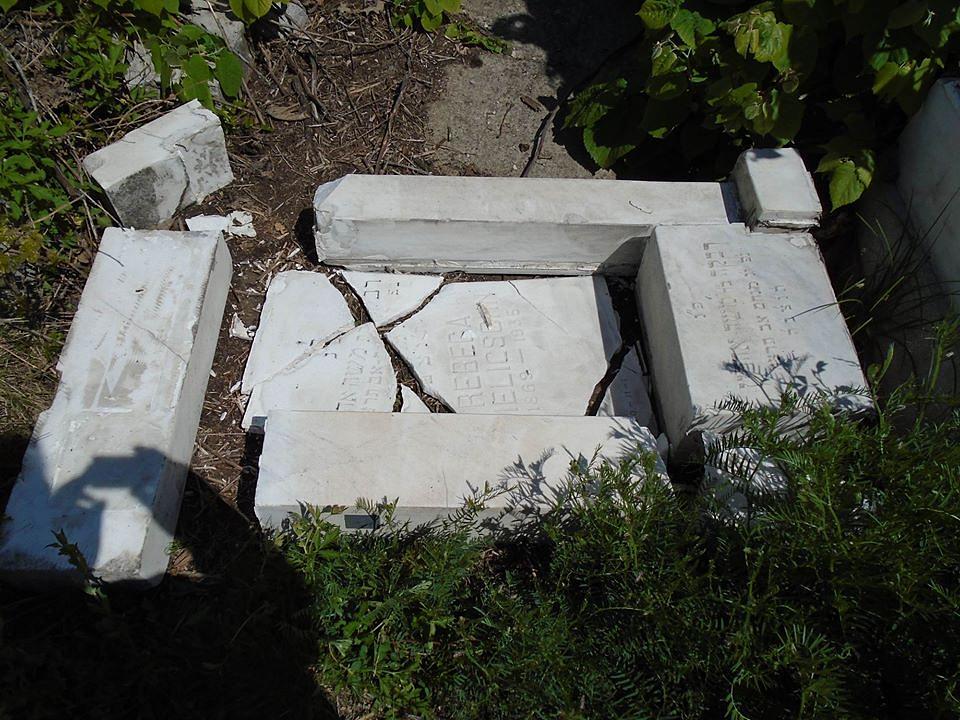 Some ten tombstones were smashed in the Jewish Cemetery in Bucharest on the night of April 23/24, the main suspects being three teenagers aged between 13 and 16.
The incident occurred in an important moment for the Jewish community, as the Holocaust Remembrance Day was marked on April 24.
Aurel Vainer, the president of the Federation of Jewish Communities of Romania, announced the incident on his Facebook page, qualifying it as "a serious act of vandalism and anti-Semitism" that has offended and revolted the entire Jewish community in Romania.
"The aggravating circumstance that the violent destruction of the ten funerary monuments occurred precisely on the day when Jewish people around the world commemorate the deaths of the six million Jews killed in the Holocaust can not be explained by a mere coincidence," he said.
Israel's Embassy to Bucharest also reacted to the incident, expressing its "sorrow and revolt on the brutal anti-Semitic act aimed at destroying the funerary monuments in the Jewish Cemetery in Bucharest," reports local News.ro.
Meanwhile, Bucharest Police announced that it has identified three teenagers aged 13-16, who are suspected of committing the crime of profanation of graves. However, no arrests have been made yet.
Small Bucharest square named after Holocaust survivor Elie Wiesel
Bucharest will have a Holocaust Museum
Irina Popescu, irina.popescu@romania-insider.com
(Photo source: Aurel Vainer on Facebook)
Normal