Eight Romanian startups join Techcelerator and Google's Advancing AI #3 accelerator program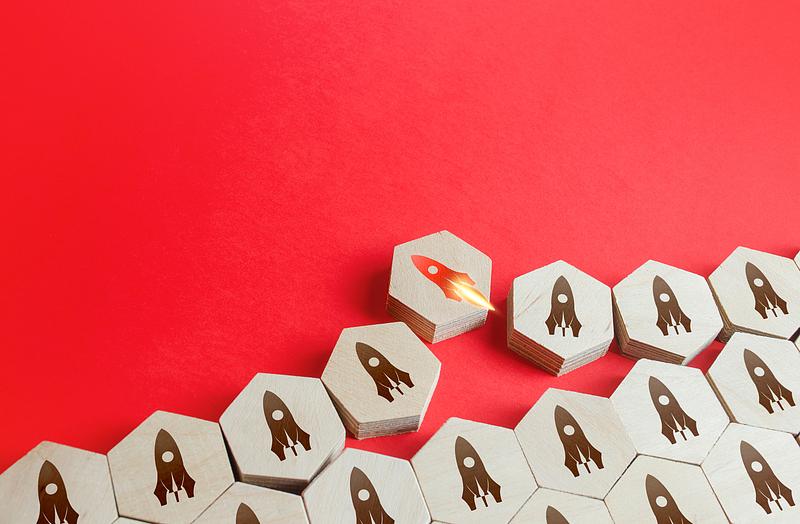 Fifteen startups were accepted into Advancing AI #3, an accelerator program organized by Techcelerator and Google for South Eastern European startups creating MVP and Investment Readiness products based on AI (Artificial Intelligence) solutions.
Eight of the selected startups are from Romania, while the rest are from Turkey, Poland, Ukraine, Bulgaria, Serbia and Georgia.
They were chosen from 114 applications from 36 countries.
The Advancing AI #3 accelerator program will last ten weeks and end on March 31st. The teams will present their products, progress during the program and growth plan at the bi-annual Investors Day event in May.
Advancing AI #3 targeted startups with an established team of specialists with complementary skills whose product is at MVP (Minimum Viable Product) or IR (Investment Readiness) lever.
To increase the pace of company formation, starting this edition, the program includes two parallel and complementary cohorts (tracks) - one of MVP Acceleration, dedicated to early-stage companies with a prototype being validated, and one of Investment Readiness, targeting companies with traction and go-to-market strategy, companies ready to raise pre-seed/seed rounds.
Startups in the MPV track will be able to validate their idea with real customers and increase their traction. Startups in the Investment Readiness track will be better able to implement their go-to-market strategy and attract investment.
"Within Techcelerator, we have initiated since 2020 with Google for Startups and GapMinder VC the Advancing AI program, an accelerator specifically targeting startups with AI/ML solutions in Romania and South East Europe. During these years, we have consistently managed to increase the quality of the applications and especially of the rounds raised by alumni companies. […] The rounds of over EUR 20 million in alumni startups on AI/ML have confirmed pragmatically that this is just the beginning," Cristian Dascălu, co-founder of Techcelerator and GapMinder partner, said.
The startups selected for the MVP track are: Alter Medico - develops a marketplace and data management framework for healthcare providers by centralizing applications based on Artificial Intelligence (AI) algorithms; PanSafeKids - develops an app that helps parents and children detect and prevent cyberbullying and other digital threats; TaoTechnology - develops an AI-powered firewall, providing real-time data processing and decision-making ability to protect web applications even against cyber attacks; EDNEOS - is an educational assistant that increases the performance of learning and memorization; Chargers On Wheels - a mobile app that governs over existing electric-vehicle charging infra-structure, providing better monitoring, maintenance alerts, reservations, habitual optimizations, and better user experience; TeachableHub - is developing a platform that brings Machine Learning (ML) teams together, enabling them to efficiently create and deliver ML-based products without needing MLOps; YellowPad - is developing a real-time object recognition system to help people and streaming platforms moderate their video content to prevent harm, making it easier to monetize video content.
The startups selected for the Investment Readiness track are: ZayaAI - develops a platform dedicated to pathologists for remote diagnosis and collaboration (telepathology), decreasing diagnostic time, laboratory costs and human error rates; Costifier - is a machine learning software for supplier-specific target price prediction and supplier experience assessment for the products to be supplied to help cost-effective and sustainable supplier selection of enterprises; Agora Robotics - develops an ecosystem of autonomous mobile robots (hardware and software) that help automate logistics and cleaning processes for companies managing warehouses: retailers, airports, logistics centers; Eyelet.io - develops a platform that helps companies improve their customer retention rate by creating guided tours, surveys and in-app ads; UltronAR - is a platform that helps to intuitively and quickly build AR games without the need for programming skills. Games can be created by educational institutions, companies, institutions, but also by individuals who want to create games out of passion; BabyFM - is developing an IoT-based wearable system for continuous body temperature monitoring that analyses incoming data and provides recovery predictions (based on treatment data entered by the user) and medication dosing recommendations; Hound Bytes - redefines the idea of Security Operations Center as a Service by creating a platform that combines threat intelligence, incident response and security analytics to help companies proactively identify and mitigate security threats; Revisior - is a Net Promoter Score and customer feedback service that allows companies to quickly identify and resolve customer issues by enabling the collection of feedback from various communication channels: QR, Viber, SMS, email, API, and call center.
(Photo: Andrii Yalanskyi/ Dreamstime)
simona@romania-insider.com
Normal