Romanian non-profit opens oncology support center in Bucharest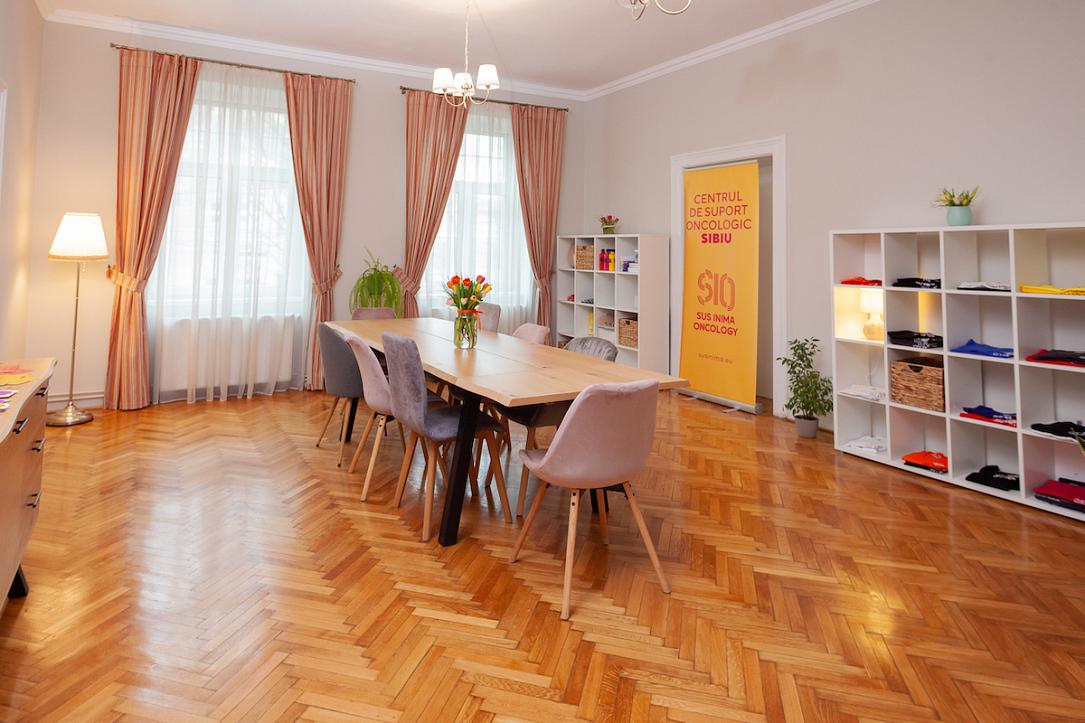 Local non-profit Sus Inima Association announced the opening of an oncology support center in Bucharest in June - the third such unit in Romania.
These centers offer support to people with an oncological diagnosis by providing free oncology navigators, one-to-one psychotherapy, second opinion, art therapy, social workers, and opportunities to socialize. The other two are located in Sibiu and Timisoara.
"The activity of the Sus Inima Oncology Support Centers is oriented in two directions. On the one hand, we offer anyone with an oncological diagnosis a place to come, without an appointment, between 09:30-15:30 and socialize or spend time in a pleasant and safe place. On the other hand, after a prior appointment, they receive free dedicated support from oncology navigators, support groups, nutritionists, and social workers. They are also offered art therapy sessions and can enjoy socializing," said Carmen Chindris, Executive Director of Sus Inima.
The new center is located close to the Sus Inima House in Bucharest, inaugurated in November 2020, where people with oncological diagnoses undergoing radiotherapy and having nowhere to live during their treatment are accommodated free of charge. The first Sus Inima House was inaugurated in 2019 in Sibiu.
The Sus Inima Oncology Support Centre in Bucharest is currently undergoing renovation work. Investments worth EUR 7,000 are still needed for its completion, including furniture, the non-profit's representatives said.
The work of the Sus Inima Association can be supported by one-time donations (payment by card or Paypal), recurring donations (payment by card or Paypal), direct sponsorship, redirection of 3.5% of income tax, or donations of EUR 2 per month by SMS to 8844 with the text SPRIJIN. Details are available here.
Sus Inima Association was founded in 2015 in Sibiu by Carmen Chindriș, Lu Knobloch and father Constantin Necula, who wanted to help adults with oncological diagnoses. After three years of fieldwork, including in hospitals and creating the first oncology support center, the founders identified the need for accommodation for oncology patients undergoing radiotherapy. Thus, the Sus Inima House in Sibiu was opened in 2019, followed by the Sus Inima House in Bucharest in 2020. In addition, Oncology Support Centers opened in Sibiu in 2019 and in Timisoara in 2023.
In 2022, the Sus Inima Association offered, in the two Sus Inima Houses and through the Oncology Support Centers, 4,385 nights of accommodation to people with oncological diagnosis undergoing radiotherapy; 3,212 hot meals; 1,429 one-to-one therapy sessions; 64 support groups; 24 art therapy sessions; 30 nutrition plans; and 48 second opinion cases. It also guided 660 people through the oncology navigators and supported 17 people guided by the oncology navigator by covering the costs of surgery and specialized treatments abroad.
irina.marica@romania-insider.com
(Photo source: Sus Inima Association)
Normal