"Schools and Kindergartens Friendly with Nature" kicks off eighth edition in Romania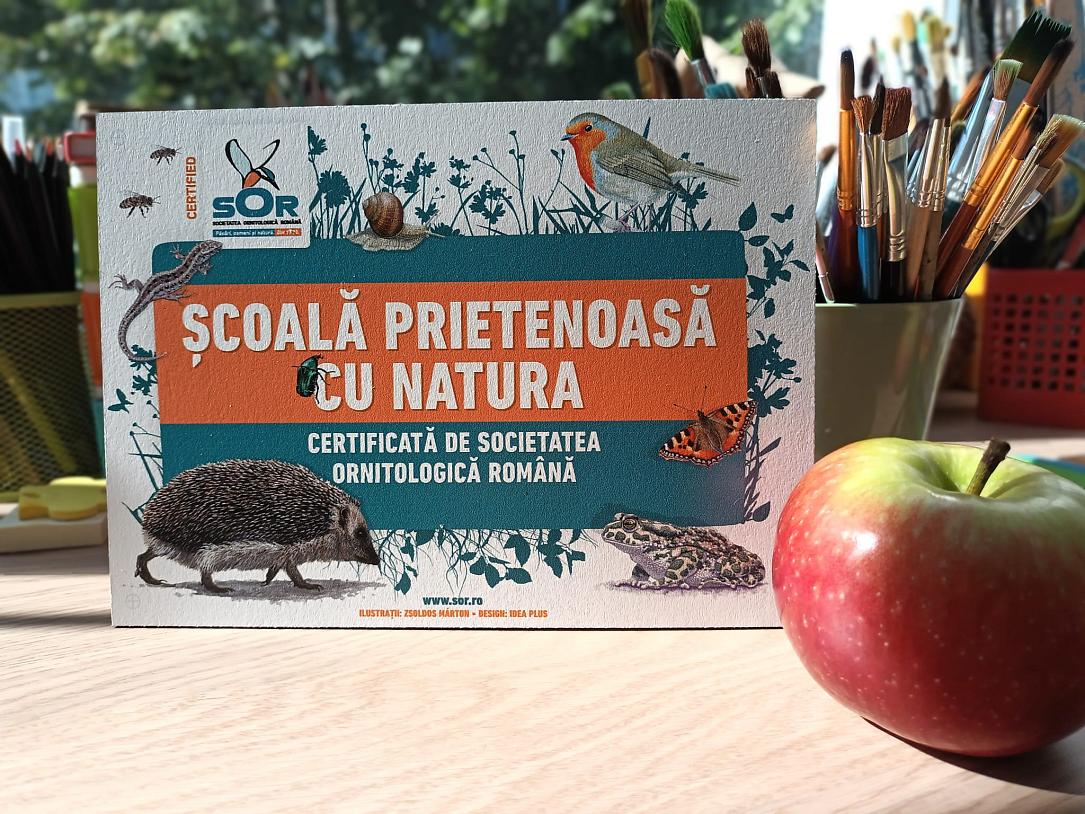 The Romanian Ornithological Society (SOR) opened registrations for the eighth edition of its nature education program "Schools and Kindergartens Friendly with Nature." 
From September 18 to October 20, teachers can enroll their schools, kindergartens, and children's centers in the SOR program, which aims to inspire future generations to treat nature better. Enrolling can be done by completing the online form by October 20.
Registration and participation are free, as is access to educational materials created by specialist biologists within SOR.
The project is designed so that any teacher, regardless of specialization, can participate together with students. Teachers have access to the Activities Guide, which contains all the important information for carrying out these activities correctly, and the Regulations and Registration Form can be found on the SOR website. 
The program proposes simple outdoor activities through which children can contribute to supporting urban nature, such as placing artificial bird nests, creating shelters for lizards and hedgehogs, feeding birds during the winter, placing bird silhouettes or different shapes on windows to make them visible to flying creatures, creating an insect hotel, and practicing selective waste collection, among others. 
The project also includes activities conducted in classrooms, such as bird drawing contests, participation in the Species Olympics, and an online species recognition competition, which has proven to be one of the highly appreciated activities by children in previous editions. 
"Our mission is to reach as many children in Romania as possible and contribute to the formation of future generations with knowledge about nature, species, their habitats, and the complex relationships that form between them," said the program coordinator, Kinga Cîmpan. 
The project's activities run throughout the school year, and at the end, teachers report their actions by completing a specific form. Educational institutions that successfully complete a minimum of five activities from the proposed list are awarded the program's plaque. After five consecutive years of participation and accurate reporting, schools receive a panel displaying the most common species of birds, insects, mammals, amphibians, and reptiles in their localities and methods to help them. 
So far, the "Schools and Kindergartens Friendly with Nature" helped over 70,000 children become friendly with nature, involving more than 3,100 teachers and over 800 educational institutions, including schools, kindergartens, and children's centers.
(Photo source: SOR)
Normal