Romanian start-up Flip.ro registers EUR 1 million sales in 24 hours on Black Friday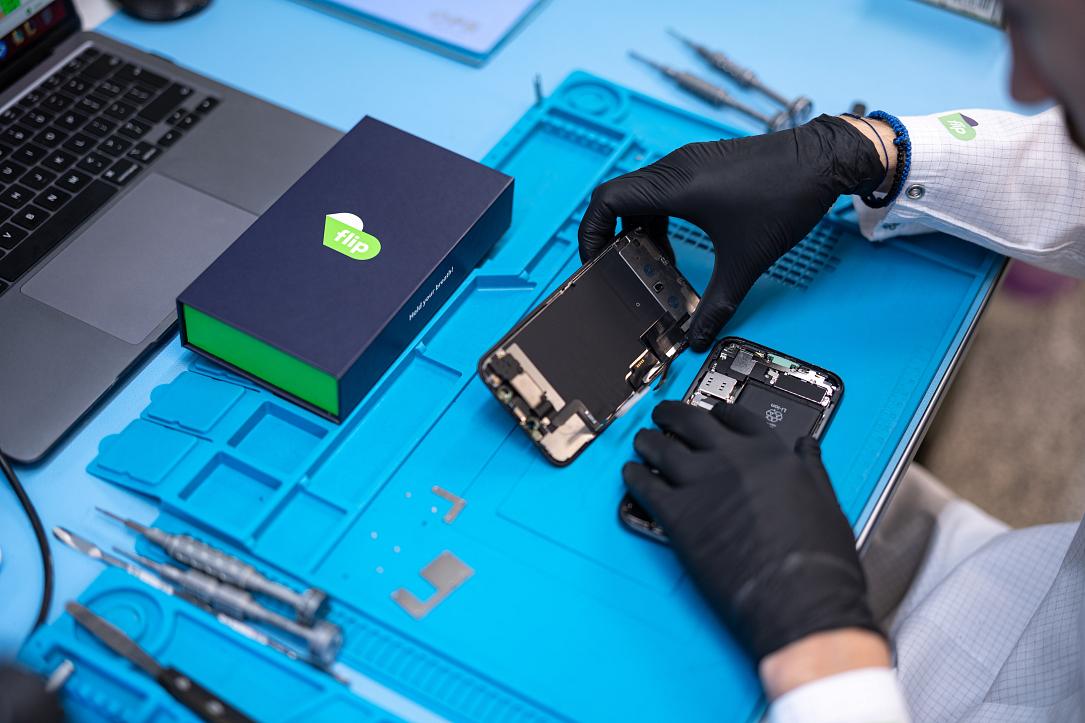 Romanian refurbished electronics marketplace Flip.ro registered sales worth over EUR 1 million in the first 24 hours of its 2023 Black Friday campaign.
Flip.ro began its Black Friday discount campaign on November 9, and is set to end it on November 12. The Romanian start-up encourages sustainable shopping and the circular economy, offering consumers expertly refurbished phones with a 2-year warranty.
From the more than 14,000 products prepared by Flip.ro for Black Friday this year with discounts of up to RON 800 (EUR 160), stocks have already been exhausted for models such as iPhone 13 512GB, iPhone 13 Pro Max 1TB, iPhone 14 Pro 512GB, iPhone XS Max 64GB.
More than 10,000 users entered Flip.ro to view the offers only in the first hour after the launch of the campaign. 
More than 200 orders were placed with Flip.ro in the first 3 minutes of its Black Friday campaign. Over EUR 1 million worth of refurbished electronics were sold in the first 24 hours.
"Precisely to support customers and provide them with a simple, fast, and safe buying experience, we made investments in technology, which came with a solid performance of the Flip.ro platform at the time when the traffic is the highest of the year," said George Moroianu, co-founder of Flip.ro. 
Over 100,000 users were interested in Flip.ro's Black Friday offers on the first day, iPhones in particular. In addition, 1 out of 3 customers who bought on Flip.ro during the first hours of the Black Friday campaign are old consumers, and a third have chosen to pay in installments. 
Established at the end of 2019 by three young entrepreneurs, Alin Luca, Alex Burghelia, and George Moroianu, Flip.ro is the leader of technology companies in Romania that buy and sell refurbished phones. As in the case of buying a new phone, products purchased from Flip.ro include a guarantee of 24 months, 30 days right of return, fast delivery, and permanent customer support. 
In 2021 the company became part of the eMAG group, from which it also received EUR 8 million in funding.
Flip has reached over 200 employees and has already launched in Bulgaria, Hungary, and Greece. 
(Photo source: the company)
Normal