Romanian president and wife go on safari during African tour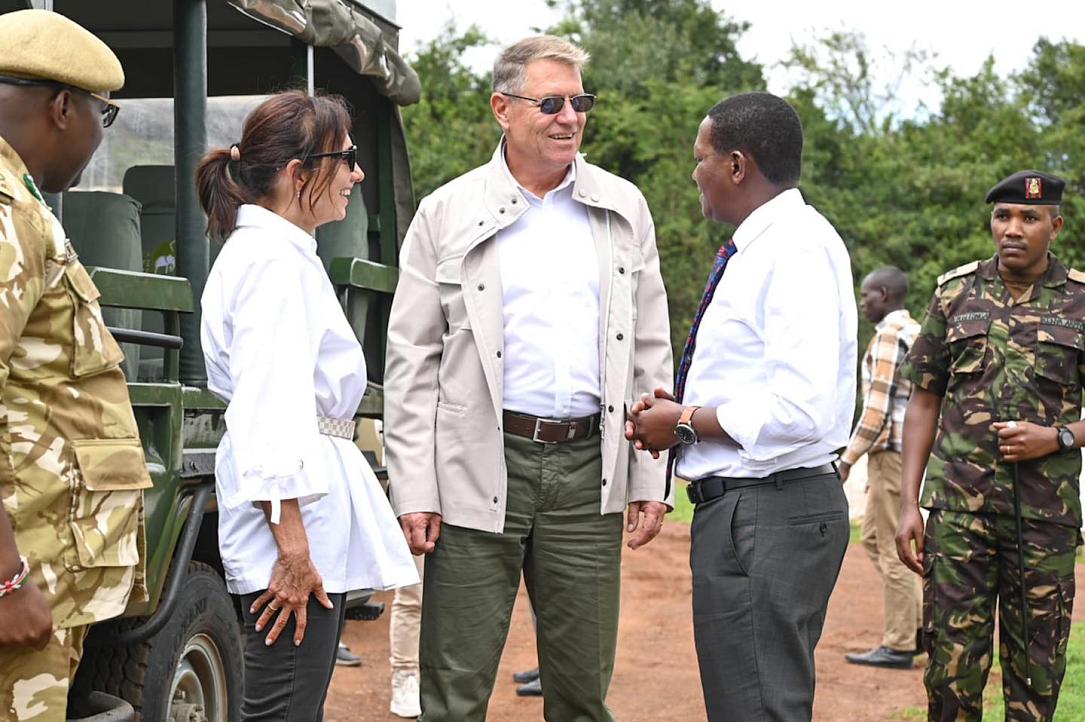 Romanian president Klaus Iohannis and his wife Carmen Iohannis went on a safari during a day off in their African tour. The Romanian leader kicked off the tour with a first visit to Kenya on November 14.
The safari was not announced ahead of time and did not appear on the president's schedule. After images were published by the Kenyan Department of Natural Reserves within the Ministry of Tourism on November 15, the Presidential Administration also updated the official schedule of the president, according to Digi24.
The Romanian head of state and his wife visited Nairobi National Park accompanied by Kenyan minister for nature protection Alfred Nganga Mutua. The Kenyan minister also posted several photos on social media alongside Klaus Iohannis and his wife, Carmen Iohannis, in the park, saying he urged the president to encourage Romanians to visit Kenya.
"The president and his entourage went on a safari to savor the beauty and splendor of the world's only national park in a capital city. I urged the president to encourage more Romanians and Europeans, in general, to visit Kenya," Mutua wrote on Facebook, posting pictures with the presidential couple. 
"As part of the state visit to Kenya, similar to other heads of state, the president of Romania, Klaus Iohannis, was invited by the Kenyan side to visit Nairobi National Park, which is unique in the world in bringing biodiversity close to the urban environment. Kenya is a state with a strong profile of involvement both nationally and internationally in environmental protection, hosting the United Nations Environment Programme, the COP12 Climate Summit in 2006, and, most recently, the African Climate Summit," the Presidential Administration said in a statement. 
Climate change mitigation and environmental protection are central themes of the state visit to Kenya and Romania's Africa Strategy, the same source said. The visit to the park served as an opportunity to discuss nature conservation, the official statement explained. 
The Romanian president also conducted a working visit to the United Nations Office at Nairobi, the African headquarters of the United Nations and a center for promoting multilateralism and sustainable development, and talked to United Nations Environment Programme representations during his visit to Kenya. He will also visit Uthiru Girls High School in Nairobi.
Next, president Iohannis will depart for Tanzania, part of the African tour that also includes Senegal and Cape Verde. 
According to the Presidential Administration, "the visits of the president of Romania to Africa represent the first political-diplomatic initiative at this level in the last 30 years and aim to relaunch Romania's relations with the African continent, both in the direct relationship of our country with African states and as part of the joint effort at the European level, in the broader context of the need to revitalize EU-Africa relations in the spirit of a new partnership."
(Photo source: Dr. Alfred Mutua on Facebook)
Normal