Romanian couple finish 17-month crossing of Australia on tricycles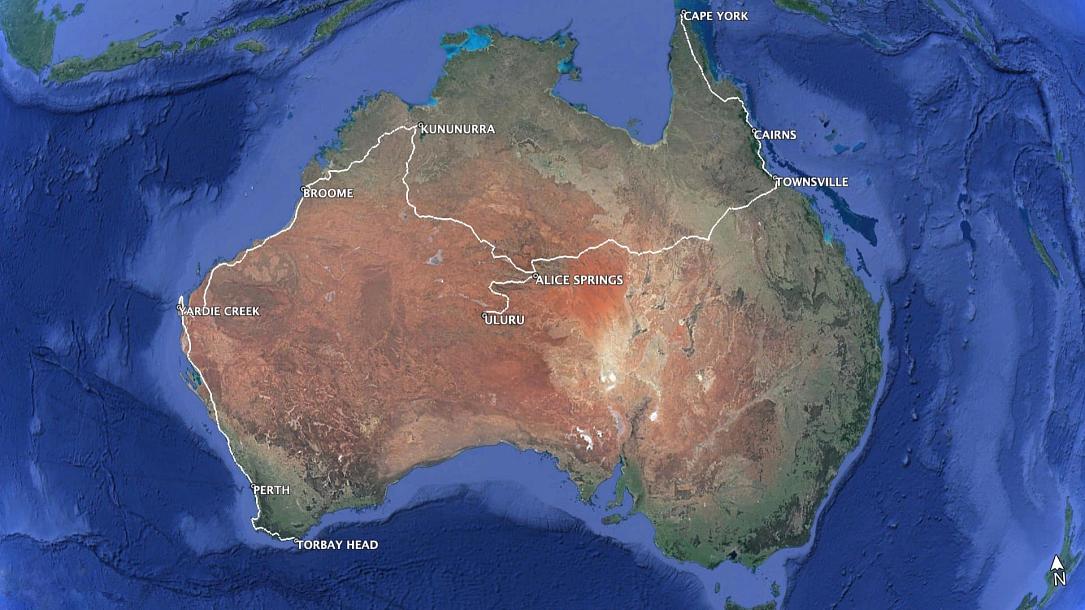 A couple of Romanian adventurers, Irene Repede and Radu Paltineanu, traveled more than 11,000 kilometers from Australia's north-eastern tip at Cape York in Queensland to its south-western corner in Albany, Western Australia, on tricycles.
The tricycles allowed the two to ride in a reclined position. Their journey took 17 months and had them crossing some of the world's most punishing conditions and roads. "The pair faced temperatures that exceeded 40 degrees Celsius, some of Australia's most venomous animals such as brown snakes and taipans, as well as thunderstorms, stinging nettles, and breakdowns," says Australian news outlet ABC.
Around 77%, roughly 8,600 km, of their journey through Australia was on asphalt. The remaining 23%, or 2,600 km, was off-road.
"The 11,200 km cycled took us through the wildest corners of the southern continent, through patches of jungle, savannah, and entire deserts. It was a particularly difficult but also very special route, one that allowed us to explore the best-hidden gems of this ancestral land, so different from anything we had seen and experienced before," said Paltineanu in a post on social media.
"We are the first Romanians to complete such a bike adventure and among the few who chose to explore Australia in this unique way. All the dust, all the corrugations, all the extreme temperatures, and enormous distances and sometimes prohibitive costs, we think, they were fully worth it," he added.
Paltineanu had previously cycled 35,000 km through the Americas. He was the first Romanian to do so by pedaling.
Repede said Australia revealed itself to her over the journey. "Australia is like a grandma. It has patience, it teaches you valuable lessons," she told Australian journalists.
(Photo source: Radu Paltineanu on FB)
Normal