Romanian, Ukrainian presidents discuss Kyiv's recent minority law, Russian attacks during phone call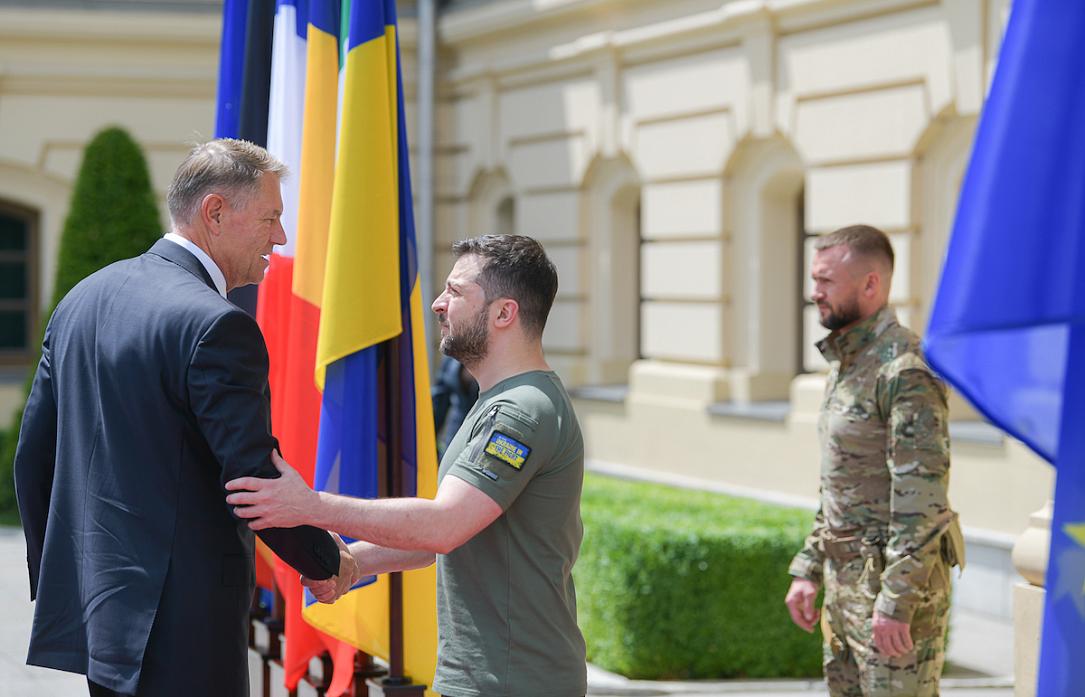 In a phone call with his Ukrainian counterpart, Romania's president Klaus Iohannis referred to the recent minority law adopted by Kyiv, which he says has created "concern and dissatisfaction among the Romanian authorities and the representatives of the Romanian community in Ukraine." The continued Russian attacks and Romania's support for the neighbouring country were also among the topics discussed.
According to the Romanian Presidential Administration, Klaus Iohannis asked president Volodymyr Zelensky "to quickly identify solutions to address and solve" the concerns related to the recent minority law. The two leaders also agreed that the two countries' foreign ministers would hold talks soon to find a "bilateral solution for the mentioned issues."
In his turn, Zelensky "expressed his full openness to identifying solutions so that the Romanian community in Ukraine benefits, in the mirror, from the same rights enjoyed by the Ukrainian community in Romania," reads the Romanian Presidency's press release.
Romania's Ministry of Foreign Affairs also reacted to Ukraine's minority law in December, calling its adoption without taking into account Romania's requirements and the recommendations of the Venice Commission "regrettable," Digi24 reported. Furthermore, the Romanian ministry called on the Ukrainian authorities "to consult the Venice Commission even at this stage and fully implement its recommendations, given that the law provides for a six-month deadline for its entry into force."
During the January 4 phone call, president Klaus Iohannis also "expressed deep concern over the continued attacks by the Russian military on civilian targets and critical infrastructure in Ukraine," which he says represent war crimes. He also "strongly condemned" Russia's relentless airstrikes, which have left Ukraine in the dark and cold.
"The president of Romania recalled the consistent and multidimensional support provided by our country, both through direct assistance, support for refugees, the supply of generators, respectively the facilitation of grain transit, as well as through supporting the European integration of Ukraine, the adoption of sanctions against Russia and, respectively, of actions aimed at the international isolation of Russia. In this context, president Klaus Iohannis reiterated the fact that Romania will continue to act to help Ukraine and the Ukrainian people, as long as it is needed," reads the press release.
According to the same source, president Zelensky thanked Romania for its support and emphasised the need for continued help, especially as "Russia's attacks are increasingly aggressive, with serious impact on the population and civil infrastructure."
In a post on Facebook, Volodymyr Zelensky said: "Together with Klaus Iohannis, we agreed on steps to further develop Ukrainian-Romanian cooperation, primarily in the defense sector. I thanked Romania for its solidarity and support in resisting Russian aggression. We discussed the Peace Formula and issues of the bilateral agenda."
irina.marica@romania-insider.com
(Photo source: Facebook/Klaus Iohannis)
Normal