Romania reconfirms support for Ukraine, Moldova at G7 summit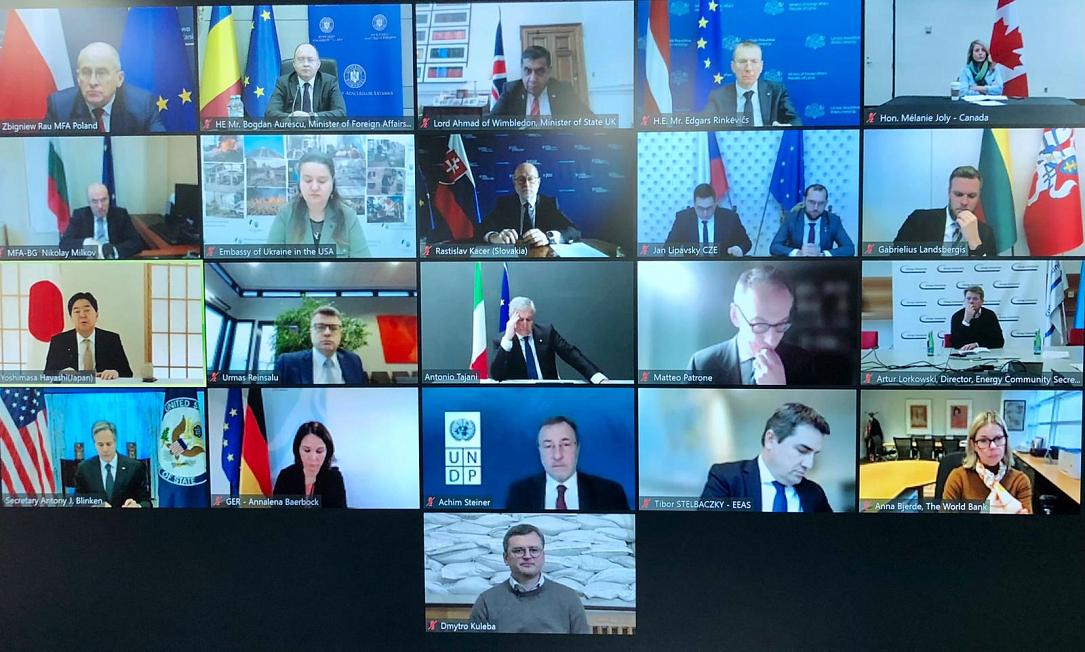 Romania's Bogdan Aurescu recently took part in a G7+ meeting of foreign ministers on Tuesday, held via videoconference, in which he pleaded for an increase in assistance to Ukraine, and stated that Romania would continue to support its neighbours Ukraine and Moldova.
The G7+ meeting was co-chaired by the United States Secretary of State, Antony Blinken, and the Japanese Foreign Minister, Hayashi Yoshimasa, and was attended by the Ukrainian Foreign Minister, Dmytro Kuleba. The meeting focused on assessing the situation of Ukraine's critical energy infrastructure, which has suffered massive and repeated attacks from the Russian Federation, and on the status and perspectives of the support provided to Ukraine by the international community to manage the consequences of these attacks.
The format of the meeting was launched in Bucharest in November 2022, in the context of the NATO foreign ministers' meeting.
The Romanian representative, cited by G4Media, highlighted that the humanitarian hub in Suceava facilitated, among other things, the transit of 40 generators purchased by Romania with European funds, tens of other generators offered by the government and local Romanian authorities, and over 160 generators offered by France.
Bogdan Aurescu also mentioned that a new trilateral meeting of foreign ministers of Romania, Ukraine, and the Republic of Moldova is in the works for February. During the previous meeting of September 2022, the officials established common lines of action for developing interconnectivity and the consolidation of the energy security of Ukraine and Moldova in the medium and long term.
Romania is currently providing around 80% of the total energy consumption needs of the Republic of Moldova and ensuring the transit of natural gas to the country through the Iasi-Ungheni-Chisinau pipeline, according to the foreign minister.
Aurescu also argued in support of sustainable, structured, and permanent solutions to the current challenges faced by Ukraine and the entire region, and stated that Romania will continue to consistently support Ukraine and its citizens, in cooperation with all partners who share the same visions and objectives.
The meeting was also attended by foreign ministers or other high representatives from G7 countries (in addition to the US and Japan, Canada, France, Germany, Italy, and the United Kingdom), as well as from the Czech Republic, Estonia, Latvia, Lithuania, Poland, Slovakia, and Bulgaria, along with representatives from the European Union, the European Energy Community, the European Bank for Reconstruction and Development, the United Nations Development Programme, and the World Bank.
This was the second meeting in this format, the first one being organized in Romania on November 29, 2022, alongside the NATO foreign ministers' meeting. The November 2022 meeting in Bucharest was the first G7 meeting hosted by Romania and the first one in which Romania participated.
(Photo source: Bogdan Aurescu on Facebook)
Normal