Standard&Poor's changes perspective on Romania's rating to negative due to fiscal slippages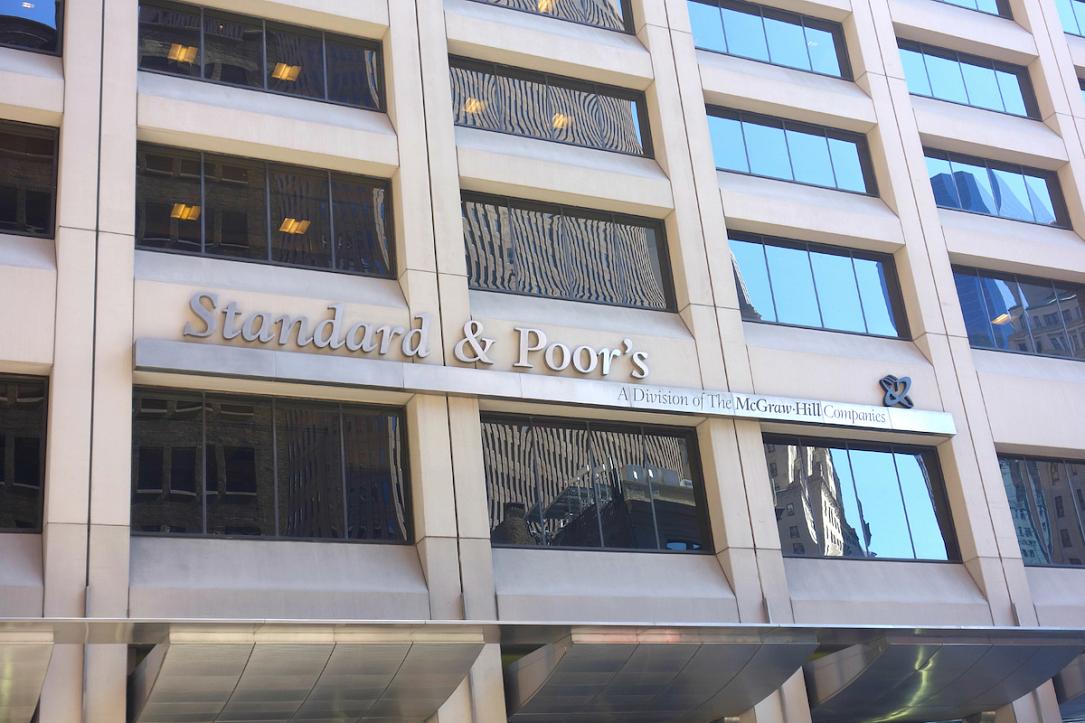 International rating agency Standard&Poor's has changed its outlook of Romania's rating from stable to negative while affirming the country's long- and short-term foreign and local currency sovereign credit ratings at 'BBB-/A-3'. In reaction, Romania's Liberal Government argues the action is fully based on the previous Government's actions, although the rating agency questioned the incumbent Government's fiscal consolidation stance as well.
"The outlook revision reflects increasing risks to Romania´s economic and fiscal stability should policymakers be unsuccessful stabilizing and consolidating Romania's budgetary stance, including from plans to implement further pension hikes from next year," Standard&Poor's said in a press release.
The agency could lower Romania's rating within the next 24 months if "fiscal and external imbalances continue to deteriorate and persist for longer than we currently anticipate, with the absence of fiscal consolidation resulting in higher public and external debt than we currently forecast" or if "a lack of economic policy synchronization leads to an overextension of real wages and increased exchange rate volatility, with potentially negative repercussions on public- and private-sector balance sheets."
Romania's BBB- rating is the lowest in the "investment grade" category. A downgrade would place Romania in the "speculative grade" category, with negative consequences in terms of financing costs for the state and for companies in Romania.
"We could revise the outlook to stable if we observed that the Government has made headway in anchoring fiscal consolidation, leading to a stabilization of Romania's public finances and external position," Standard&Poor's added.
Policymakers have increased their projections for the budgetary deficit for 2019 and 2020 to 4.3% and 3.5% of GDP, from 2.8% and 3.0%, which the rating agency sees as being a major deviation from original targets.
In a response to the rating agency's action, finance minister Florin Citu blamed the previous Government for the unsustainable expenses that it committed to and argued that the rating agency should also take into consideration the efforts pledged by the new Government toward fiscal consolidation. He stresses that the agency has still decided to keep the country's rating unchanged and blamed the previous Government for not having addressed the concerns expressed by S&P in February.
However, the rhetoric of Romania's finance minister is only partly supported by the S&P's press release: "large spending deviations by the previous government have forced Romania's current leadership to revise up its fiscal targets for 2019 and 2020, against the backdrop of a slowing economy," the rating agency's release reads. However, S&P says it believes "there are grounds to question the realism of the revised budgetary targets over the 2020-2022 period." And indeed, S&P projects 4% of GDP deficit target for 2020, versus the official target of 3.5%.
The rating agency expresses particular concerns with the Government's decision to stand by the pension hikes mandated in the new pension law, adopted in July 2019, which will increase the state's pension spending by over 3% of GDP in 2020-2022. Secondly, S&P underlines that "any plans for offsetting budgetary measures are complicated by the upcoming election cycle." S&P said it could revise the outlook to stable if it observed that the Government has made headway in anchoring fiscal consolidation, leading to a stabilization of Romania's public finances and external position.
editor@romania-insider.com
(Photo source: ID 39558162 © Bigapplestock | Dreamstime.com)
Normal