Romania's Peleș Museum to undergo EUR 1.7 mln renovations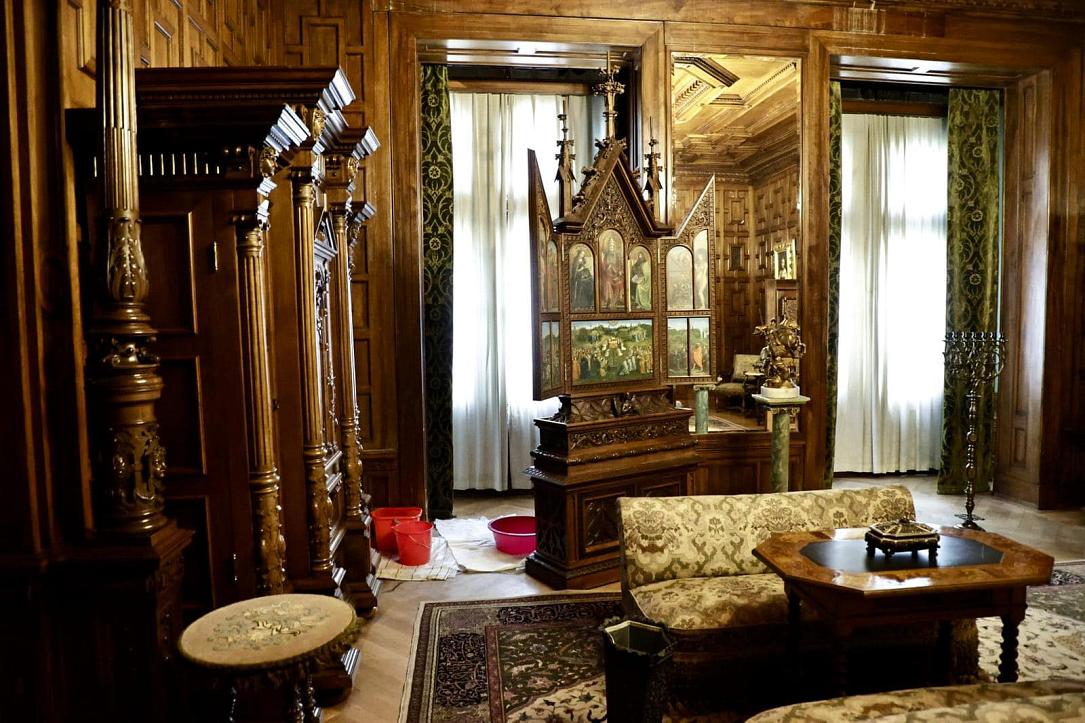 Romania's minister of culture Raluca Turcan announced that the Peleș Museum, a highly valuable heritage site in the mountain town of Sinaia, Prahova Valley, is experiencing significant degradation. The minister made a visit to Peleș and Pelișor Castles and gave assurances that emergency repairs and renovations would begin as soon as possible. 
"The Peleș Museum, a remarkable heritage site, is subject to severe deterioration. Today, I went to ensure that the 'emergency interventions' procedure for the roofs of Peleș and Pelișor Castles will begin as soon as possible, considering the need for safety as well as the protection of decorative elements and artistic components. The estimated budget for this contract is approximately EUR 1.7 million," Raluca Turcan wrote on Facebook.
Peleș and Pelișor Castles, in the mountain resort town of Sinaia, are major tourist attractions. Since its establishment as a museum, over 8.5 million visitors toured the former, according to the minister.
"Beyond the heritage value of the buildings integrated into the Peleș National Museum, the collections that visitors can admire include over 60,000 works of plastic art, decorative arts, weapons and armor, historical documents, and numerous photographs, many of which are classified as National Cultural Heritage Treasures," Turcan said.
"The comfort of tourists is no less important, and the Ministry of Culture will take the necessary steps for the restoration of this complex, which attracts an increasing number of visitors every year," she added. "Through the National Institute of Heritage, the Ministry of Culture has funded the technical-economic documentation, DALI phase, for the consolidation, restoration, and enhancement of the Peleș Castle Terraces."
Raluca Turcan also assured the museum's management that she would closely monitor the progress of these projects so that the necessary interventions could be carried out as soon as possible.
(Photo source: Raluca Turcan on Facebook)
Normal