News from Companies
Romanian gaming studio Amber achieves a turnover of over USD 45 million for the first time in its history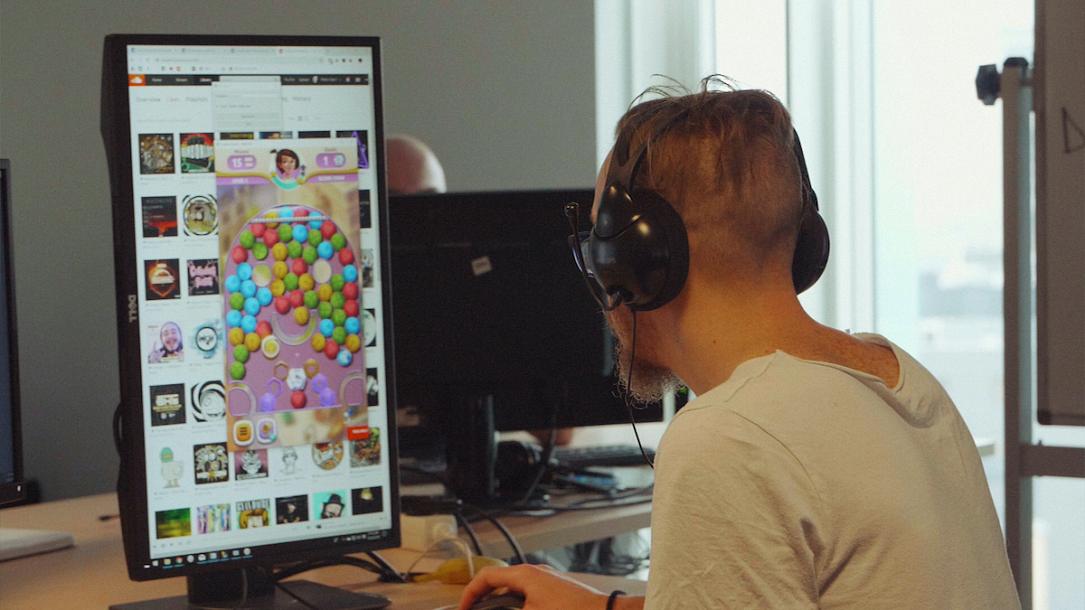 Amber, a video game development studio headquartered in Bucharest and with offices worldwide, reports a record turnover of USD 45.4 million in 2022, an increase of over 52% compared to the previous year. Approx. 1200 specialists work in Amber in offices in Bucharest, Botoșani, Guadalajara, Montreal, Kyiv, Warsaw, San Francisco, and Los Angeles.
Of the turnover of USD 45.4 million generated in 2022, approximately 74% was income from Product Development activity for the development of video games. Quality assurance, customer support, localization services generated 26% of revenue. Product Development activities have increased on both mobile and HD gaming projects (PC & Console), and 2023 is expected to bring increasing opportunities in the HD gaming segment.
"We ended the year with the highest turnover ever recorded by a video game studio with 100% Romanian DNA. This is primarily due to the quality of the services we offer and the fact that in these first 10 years of Amber on the market we have managed to create a multinational based in Bucharest and a strong network of well-renowned partners," stated Mihai Pohonțu, Chairman of Amber.
In 2022, Amber continued to establish internationally as a leading studio in the development and co-development of mobile, PC and console video games. After the success of Tetris Beat on Apple Arcade, Amber developed, together with Jam City, Wild Things: Animal Adventures, the first game in the company's portfolio for the Netflix Games platform. Additionally, Amber helped develop Gotham Knights, a game released for PC and consoles for Warner Bros. Games, offering art and level design services.
Late last year, Amber attracted a minority investment at a post-money valuation of approx. 190 million dollars from Emona Capital, a London-based private equity firm, with the aim of accelerating development of the company by making M&A transactions.
"Amber's results confirm the fact that the Romanian gaming industry has a landmark company, which is globally representing the local community of game developers. At the moment, we are present in 8 countries and we will continue the expansion of the company by mergers and acquisitions and opening new studios," Pohonțu added.
Depending on the projects developed in each studio, Amber is looking to hire specialists in all its offices for positions of Art Directors, 2D and 3D Animators, Senior Engineers, Senior Game Designers, UI Artists and Game Testers, among many other positions.
For 2023, Amber expects to continue growing, and plans to reach 1,300 employees as it continues its geographic expansion.
Founded in 2013 in Bucharest, Amber is a creative agency structured as a network of studios with different specializations, offering a wide range of video game development solutions, including complete product delivery, co-development, platform conversion, live operations, and support services. Amber currently employs approximately 1,200 specialists.
Amber has worked or continues to work with the most popular gaming companies: Amazon, King, Big Fish Games, Disney, N3twork, Rovio, Warner Media, and That Game Company. Amber has developed games such as Tetris Beat, Super Spy Ryan, PositronX, and Link Twin, and has contributed to developing successful titles such as Sky: Children of Light, Nascar Heat 5, Wild Things and others.
- This is a press release.
Normal