President: Justice enemies deal powerful blow to rule of law in Romania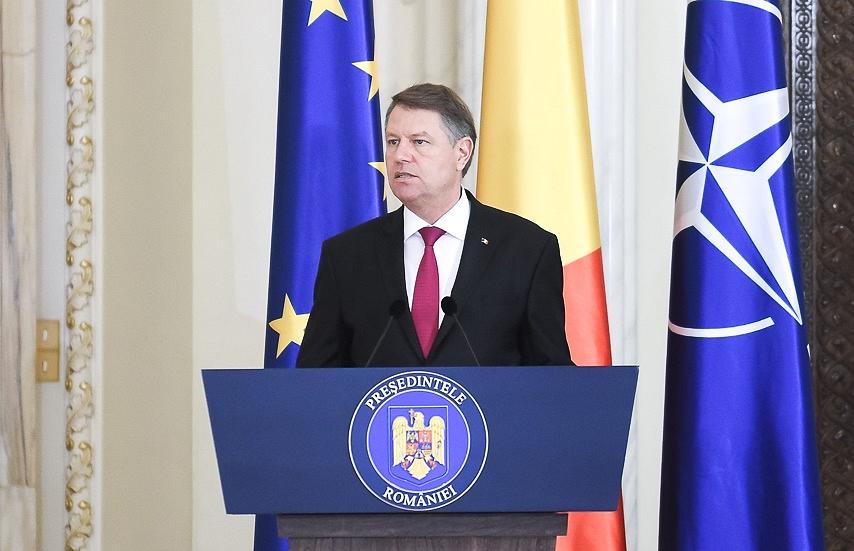 Today is a day of mourning for the rule of law in Romania, President Klaus Iohannis said on Tuesday evening after the Government unexpectedly approved an emergency ordinance to change the criminal law, in a late meeting. "The rule of law was dealt a powerful blow from the enemies of justice and fight against corruption," the President wrote on Facebook.
"The PSD and ALDE Government has ignored the dreams and aspirations of millions of free Romanians who want to live in a country freed from corruption. Today, the PSD and ALDE Government cancelled the efforts made by millions of Romanians to make Romania a respected country in Europe," Iohannis added.
"The result of the December vote has led to the forming of a majority, which has made up a legitimate Government. But the vote is not a blank check that allows a majority to do anything, from adopting populist measures that risk putting the economic stability under question in the next years to trampling justice and the rule of law," the President also said.
He pointed out that the people who voted in December wanted a better life and not a weaker anticorruption legislation. Romanians want a country to live in not one to leave from, according to Iohannis, who added that PSD has defied the people forgetting that the values of a democratic state don't belong to a majority or minority but to the whole people.
"Starting today, my mission is to reestablish the rule of law. I will do everything within my power to turn Romania into a country freed from corruption! I will fight for this until the last day of my mandate!
Thousands rally in Bucharest, other Romanian cities for night protests against changes to criminal law
editor@romania-insider.com
Normal