People start rallying in Bucharest for new protests against the Government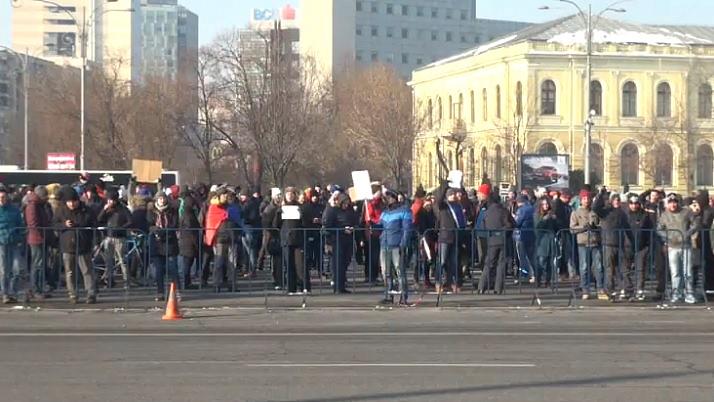 People started gathering in front of the Romanian Government's headquarters on Wednesday morning to protest against the cabinet's decision to change the criminal law via emergency ordinance in a late meeting on Tuesday evening.
By 9:30, there were about 500 people protesting in Bucharest's Victoriei Square. The traffic in the area is not restricted and cars passing through the square are honking, according to local News.ro.
The protests are aired live on Facebook by several organizations, such as Casa Jurnalistului.
The Government's emergency ordinance, which was published in the Official Gazette around 1:00 AM, partially decriminalizes abuse of power, dealing a powerful blow to Romania's fight against corruption.
People rallied for spontaneous protests last night after justice minister Florin Iordache announced that the Government approved the ordinance in the meeting on Tuesday evening, in which the budget for 2017 was also approved.
The ordinance partly decriminalizes some major corruption offences, such as abuse of office and conflict of interest, and makes denouncements valid only if made within six months after the crime.
Some 12,000 to 15,000 people gathered in Bucharest's Victoriei Square at midnight, facing the freezing temperatures (-8 degrees Celsius), to protest against the Government. Thousands also rallied in other big cities, including Cluj-Napoca, Sibiu, Timisoara, Iasi, Brasov, and Constanta. The protest in Bucharest ended after 2:00 AM.
editor@romania-insider.com
Normal