Partner Content
(P) Roberto's on La Strada: A summery culinary experience in the heart of the city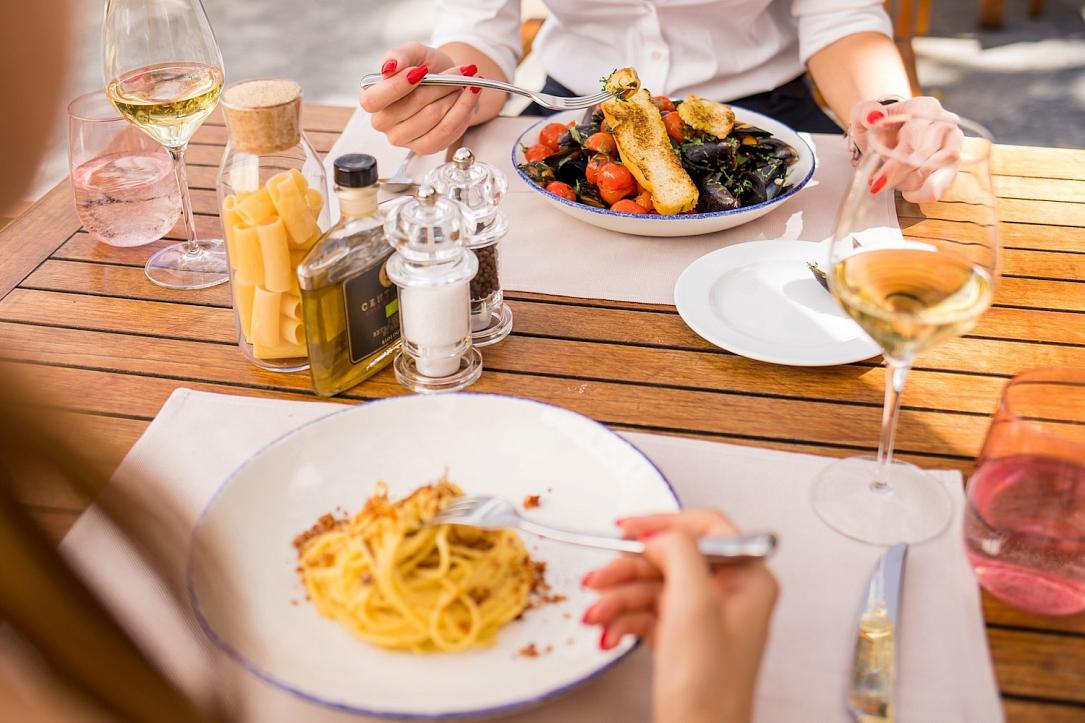 Amidst the hustle of the city, there's a special place where you can escape this summer and indulge in authentic culinary experiences within a relaxing atmosphere. Roberto's on La Strada is the terrace of a restaurant renowned for its Italian dishes, which offers a diverse and delightful culinary experience.
With a generous capacity of 90 seats, Roberto's on La Strada Terrace presents a wide array of Italian dishes, carefully and creatively prepared by experienced chefs. The rich menu offers choices for all preferences, ranging from authentic antipasti and delicious pasta to traditional Italian delicacies and decadent desserts. Moreover, the selection of impeccable wines harmoniously complements the culinary experience.
Here are a few examples of the tasty dishes you can savor this summer:
Stracetti di Manzo - an exceptional dish featuring perfectly cooked Angus beef served with a fresh mixed salad, cherry tomatoes, shimeji mushrooms, red onions, grated Parmesan, and a delicate balsamic reduction.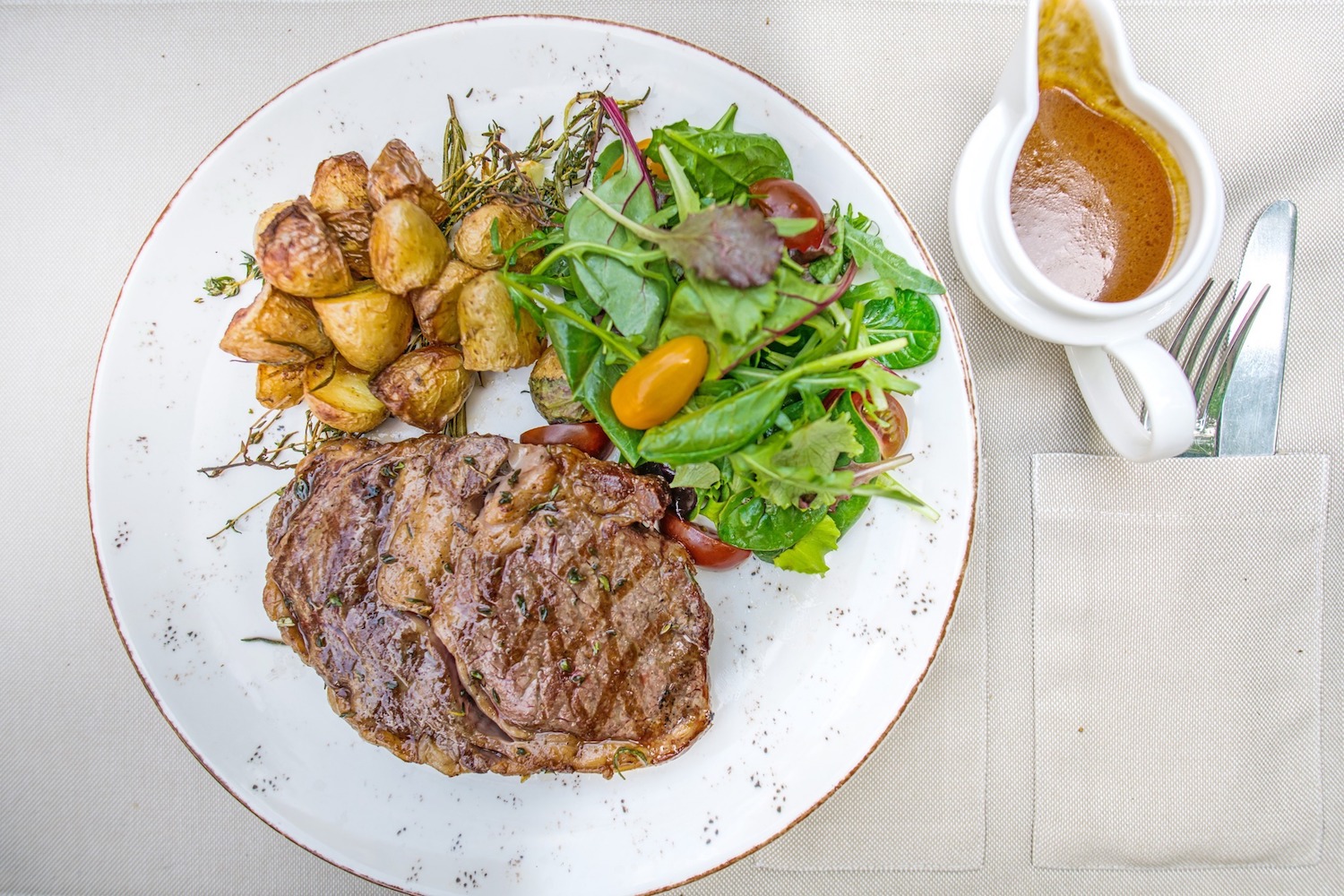 Pasta Tagliolini Frutti di Mare - an irresistible combination of black and white tagliolini adorned with fresh seafood such as octopus, shrimp, and calamari, providing an explosion of authentic Italian flavors.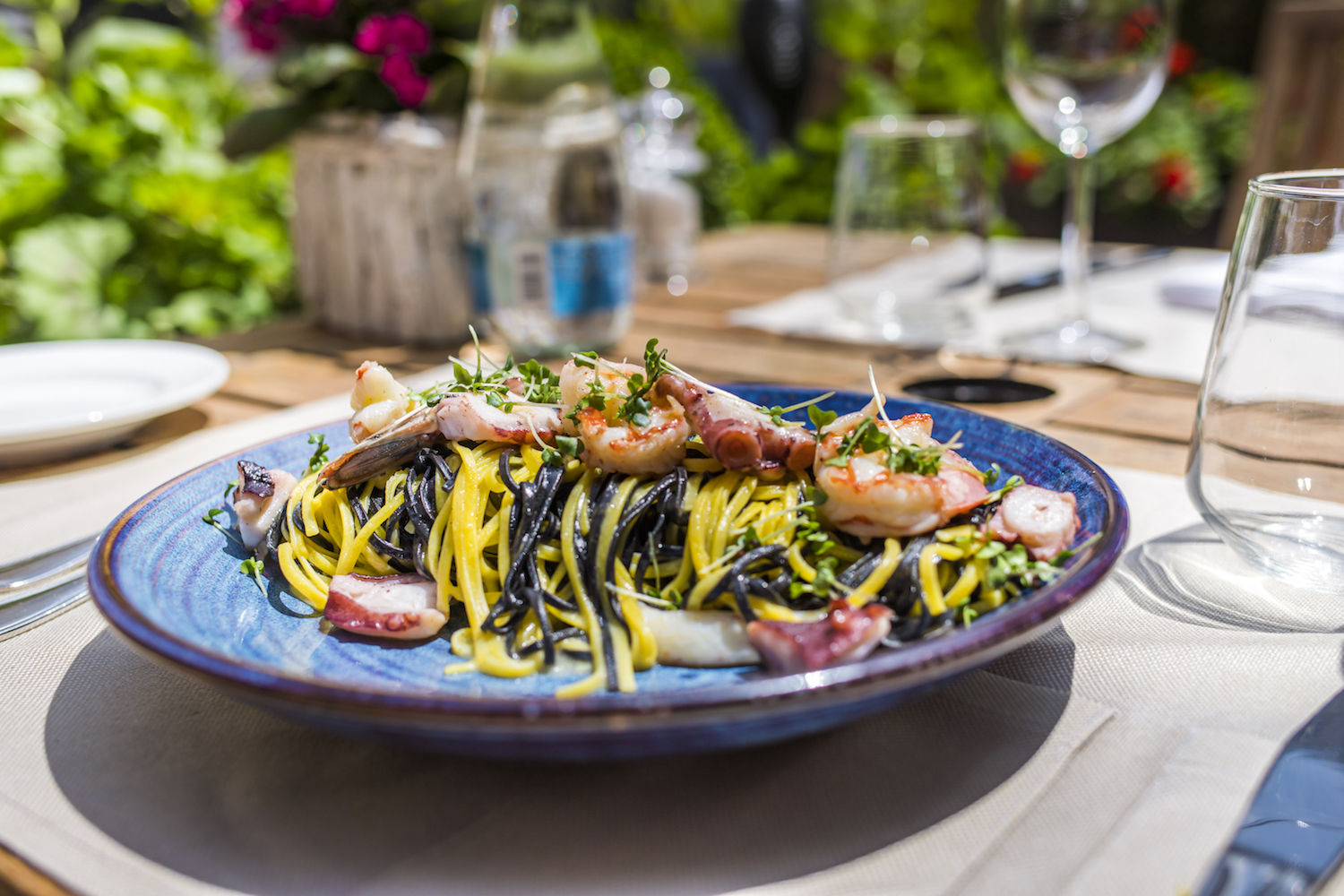 Ravioli Burrata - handcrafted creamy ravioli, filled with delightful burrata cheese and accompanied by delicate chanterelle mushrooms and an aromatic tomato coulis.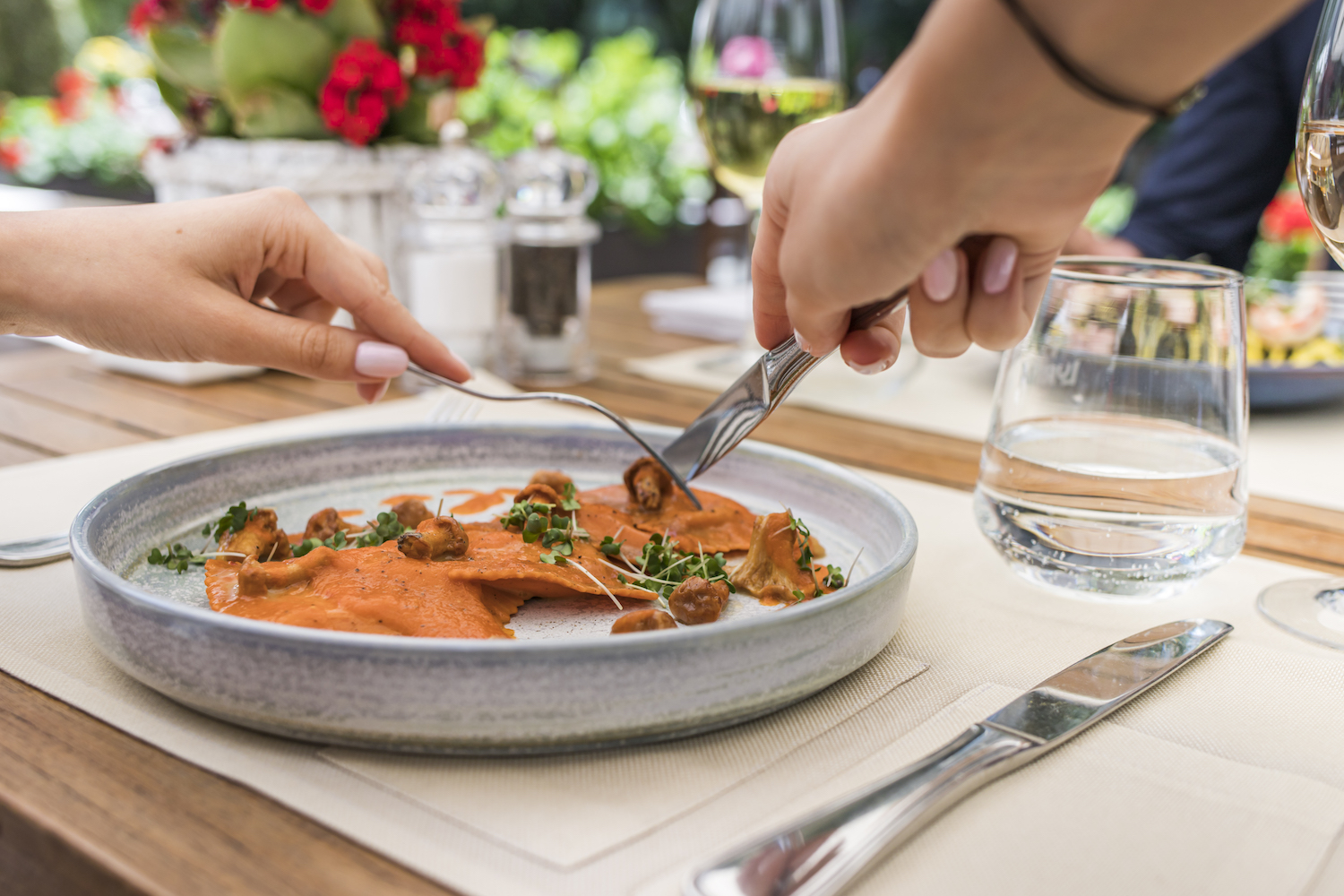 Sfera a Sorpresa - a unique dark chocolate sphere filled with praline and coffee krantz, chicory flavor, coffee namelaka, dark chocolate mousse, and vanilla biscuits, creating an exquisite surprise for your taste buds.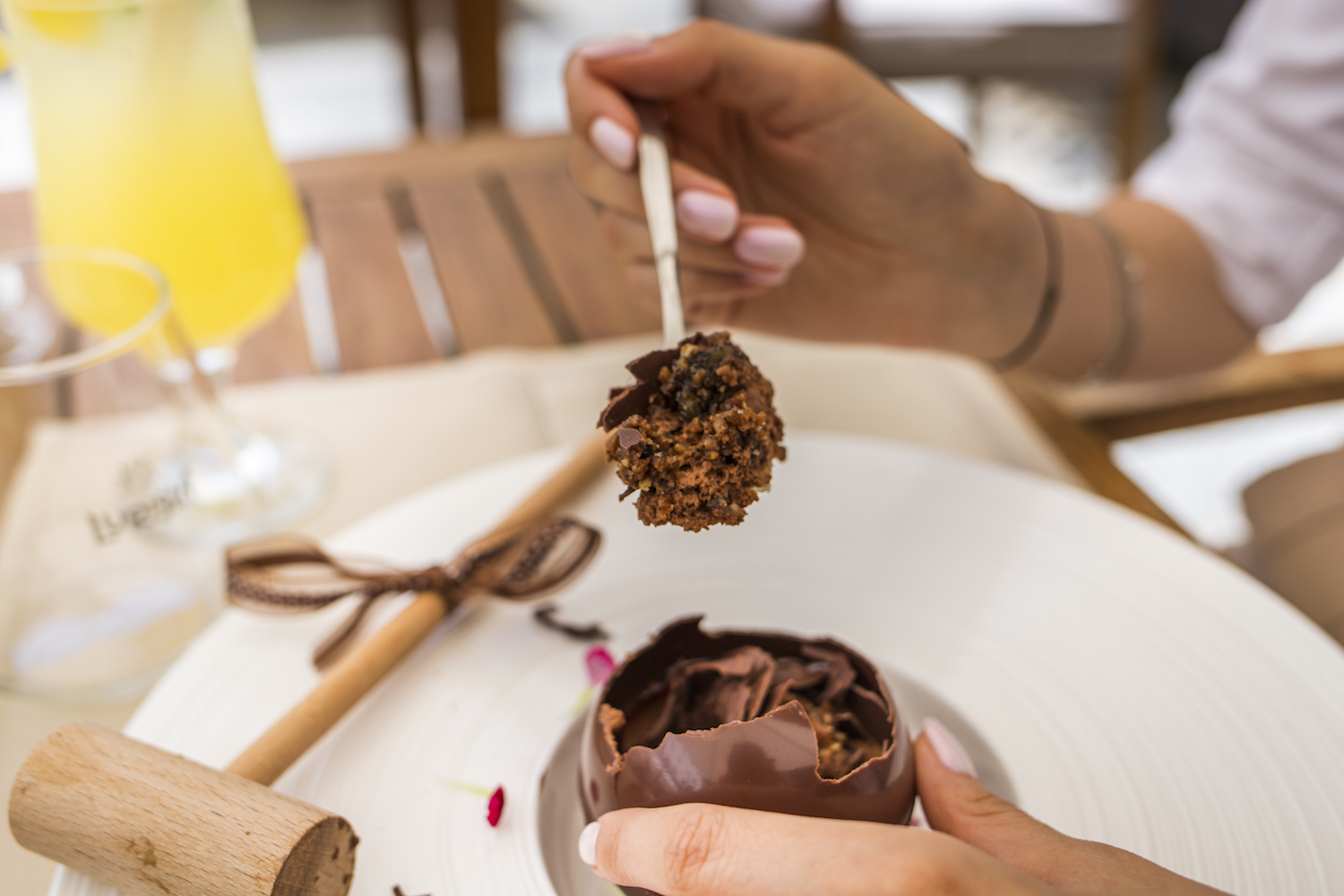 During the warm summer evenings, Roberto's terrace comes alive, providing the perfect setting to relax and enjoy memorable moments with your loved ones. The terrace features a lively bar and a comfortable relaxation area where you can indulge in mouthwatering dishes and refreshing beverages. The friendly atmosphere and attentive service create a pleasant and comforting experience.
To further enhance your culinary adventure, Roberto's offers a selection of tempting Food & Beverage promotions this summer:
Gin O' Clock
Every Monday and Tuesday, between 5:00 PM and 7:00 PM, take advantage of the buy-one-get-one-free offer for a selection of gin-based cocktails. This promotion allows you to explore a diverse selection of drinks while savoring a special antipasti menu. The relaxed and friendly ambiance invites you to enjoy pleasant moments with friends or colleagues. 
Santé to the Weekend
On Fridays, from 6:00 PM to 9:00 PM, indulge in a carefully curated selection of seafood & shellfish, perfectly paired with a variety of sparkling wines. The restaurant's staff will offer tips and suggestions to ensure you make the most of this delightful experience. Therefore, Santé to the Weekend becomes the best opportunity to start the weekend in style!
The Glen Experience
From Monday to Thursday, between 6:00 PM and 10:00 PM, you can taste two varieties of Glenfiddich whisky - Glenfiddich 12 years and Glenfiddich 15 years, accompanied by a delectable bites platter. This tasting experience allows you to savor and compare the unique flavors of each whisky, all within an elegant and comfortable setting.
English Bar Hours
From Monday to Friday, between 2:00 PM and 6:00 PM, take advantage of the buy-one-get-one-free offer on selected food and beverages at the English Bar. This promotion offers a moment of relaxation and indulgence in the middle of a busy day, providing an excellent opportunity to enjoy beautiful moments with your companions.
Roberto's on La Strada is a delightful and inviting destination for those seeking special moments and authentic dishes in a relaxing atmosphere. Whether you are a passionate lover of Italian cuisine or simply seeking a pleasant place to enjoy the summer, Roberto's on La Strada Terrace is the perfect choice for unforgettable moments with your loved ones. Discover the magic of Italian cuisine and revel in moments of pampering in a welcoming and elegant ambiance, under the clear skies of summer.
Find more information about Roberto's on La Strada check their website or the dedicated Instagram page.
(p) - This article is an advertorial.
Normal